Don't get mad and don't get even. Get a grip on controlling your life to improve it.
The next time you're bemoaning the banality and boredom and plain bad taste on Facebook, remember that most of these people you've befriended.
If you see a conspiracy behind every adverse condition in your life, you're paranoid.
Get the unpleasant stuff out of the way early, or the threat of it looming later in the day will undermine the good stuff.
Someone who's a real friend will risk making you both uncomfortable if necessary to provide help.
Many standing ovations merely mean most of the audience wants to stretch after sitting through a boring presentation.
Tell people what they need to know, not everything that you know if you want to be an effective communicator. (Practically zero college professors meet that criterion.)
When you tell me you're a best-selling author I begin to shut down.
They talk about a safe room in your house and a safe place on college campuses. What you need is a safe space in your mind.
Ignore anyone who seeks to give you advice about something they've never done.
I'm on the Acela headed for New York and I'm reminded once again how inferior European high speed rail on-board service is to ours. I'll check out Japanese trains in November.
---

Micro-aggression
A New York Times article has pointed out that many colleges teach incoming freshman (fresh people, fresh persons?) about "micro-aggression" during orientation meetings. Examples of micro-aggression would include asking a black man if he played basketball, asking an Asian student you don't know to help with your math homework, or saying to mixed company "you guys" (as in: "Do you guys want some pizza?").
Now, if I saw a 6'-7" person of either gender and any color in a class, I might well ask if they played basketball (or tight end). I wouldn't ask any stranger to help me with my math homework no matter who they are, but among my friends I'd ask those people best in math, no matter where their ancestors were born.
I abhor the rather inarticulate "you guys," yet it is used 50,000 times a day by field reporters on every television channel, turning the feed back to the anchors with, "Back to you guys." Every day.
At what point do silly grievances, trivial in their nature, become escalated to "micro-aggression" or perhaps worse, to bias claims? After a presentation, I was approached by one woman who told me my speech was wonderfully gender-neutral because I used "he" and "she" equally. (She was a pronoun counter.) Five minutes later, another woman told me I exhibited gender bias because I provided longer answers to men than to women. (She was a timer.)
They both had agendas, hunting for micro-aggression or worse. Like a birdwatcher trying to find a rare woodpecker, they might just lie about the sighting if it checked off another box on their life list (or grievance list).
I'm weary of it, and I find a great deal of it absurd (like renaming hurricanes to include both genders—should we also call ships, traditionally called "she," "he or she"?). Every person with any kind of self-perceived grievance seems to want a law, a movement, and a reality TV show to assuage their hurt feelings.
Enough. Don't you guys agree?
---

The human condition: Pogo was wrong
Pogo is a possum in the long-running eponymous comic strip created by Walt Kelly (who died in 1973). Pogo achieved immortality in the strip in which he said, "We have met the enemy, and he is us."
I understand the variation on the long-stated apothegm that we are our own worst enemies. And I agree that we often get in our own way, use negative self-talk, create our own obstacles. If you want to extrapolate the phrase to mean that humans are the greatest impediment to other humans, maybe so. Of course, I wouldn't be too quick to overlook disease, natural disaster, and accidents.
I'm writing this on the 15th anniversary of 9/11, and I'm sitting high atop the Palace Hotel looking out over Manhattan. It occurs to me that there are young people now in high school and learning to drive who have no memory of that day other than the video history, not unlike most people today with World War II.
We humans do have the capacity to help and be generous. We have conquered some diseases and alleviated great suffering. We have created great art. We rally together for good causes. I remember people, who couldn't take an extra ten minutes during their busy days before 9/11, after 9/11 waiting in line for hours to donate blood.
There is evil in the world. There is intolerance, bias, and a refusal to forgive. But these are conditions which tend to bring out the best in the rest of us. We have actually reached a stage of such complacency with progress that we feel every person's every grievance has to be considered.
The dinosaurs evolved incredibly over 125 million years. That time span dwarfs our own short occupany here. If it weren't for an uncontrolled event—a comet that smacked into the ocean off the Yucatan—they might still be here and we might not. It wasn't anything they did. They didn't smoke to excess, they didn't attempt foolish pursuits, or drive while under the influence.
Who knows when our comet may be coming? We ought to appreciate and improve the world we've built. We sometimes act stupidly, but we more often act magnanimously.
Pogo is a possum. Possums are nocturnal, they live in the dark.
---

I was driving the Bentley in Nantucket, and right in front of our favorite breakfast restaurant, Black-Eyed Susan's, was a parking spot on the very narrow street. The usual waiting crowd of about 20 was standing all over the sidewalk.
"You're not going to try to parallel park there," said my wife, partially in command voice.
"Oh, ye of little faith," I Biblically replied, and then proceeded to completely misjudge the spot, hold up a dozen cars behind me, go back and forth like a demented ping pong ball ten times, and finally scrape a pair of $5,000 rims quite thoroughly along the curb in front of an astonished audience, many of whom were even ignoring calls for their names to be seated.
When I finally emerged, they gave me an ovation and came over to pat me on the back like I had just committed the game-losing fumble.

| Periscope Broadcast | |
| --- | --- |
| Download the app on your mobile device and follow me @BentleyGTCSpeed for weekly, live broadcasts on self-worth and self-esteeem. | |
| NEW: MAVERICK MOB | |
| --- | --- |
| You can receive a twice-monthly video on Maverick ideas, and/or a weekly, one-minute podcast, and/or a full day with me, and/or bonus downloads! We begin January 1, there are large discounts if you register now, and if you currently subscribe to How to Change the Life You Have Into the Life You Want, you get a further discount! Don't wait, go here: http://www.alanweiss.com/store/online-learning/maverick-monthly/ | |
| Endorsed Programming | |
| --- | --- |
| I offer fabulous resources through global experts in areas such as positioning, wealth building, fitness, social media excellence, coaching, and other areas, all of whom I personally work with and support. Consider this your "galaxy of expertise." | |
| NEW! MILLION DOLLAR CONSULTING® GROWTH ACCESS | |
| --- | --- |
| Gain access to my entire body of work—video, audio, print, electronic, hard copy, workshops, etc. Imagine your productivity gain watching a video of a first meeting with a buyer before you walk into one, or listening to a referral request on audio before calling for one! Tens of thousands of dollars of material for a few dollars a week. Order now and you get a bigger discount on Consulting Convention, below, if you so choose. | |
| Digital Empire Creation | |
| --- | --- |
| Work with the strategic technological genius, Chad Barr, Master Mentor and Mentor Hall of Fame member, who is behind all of my web activity (and co-author with me of Million Dollar Web Presence). His team will create "instant" intellectual property from your material and place it in a variety of forms on the Internet on a continuing basis. | |
**Special New Offer**

Lisa McLeod's Noble Purpose Institute

A three-day program for entrepreneurs, consultants, and small businesses.

How often do you struggle to articulate what makes your firm unique? Do prospects call you, or are you constantly calling them?

Without a Noble Purpose, you're just another salesperson. A Noble Purpose is the reason your firm exists. It tells the world why you're different. A ten-year growth study of 50,000 brands revealed: Organizations with a Noble Purpose outperform the market by over 350%. (Source: Stengel and Millward Brown, Optimor.)

A Noble Purpose enables you to establish competitive differentiation and charge higher fees.

What will you take from the workshop?

A clear articulation of your own Noble Purpose.
A compelling narrative that establishes strong competitive differentiation for your firm.
Techniques to leverage your purpose for increased fees.
A low cost sales and marketing plan

MORE INFO HERE
http://www.mcleodandmore.com/institute/

In Lisa's highly successful program at Alan's Million Dollar Consulting® Convention in Los Angeles, members of the Alan Weiss community learned how Lisa drove her business from mid-six figure to seven figures in 24 months. This three-day intensive program is an opportunity to apply the model to your business.
---
Having problems viewing this email, .

Balancing Act® is a monthly electronic newsletter discussing the blending of life, work, and relationships, based on the popular Balancing Act workshops and writing of Alan Weiss, Ph.D. Contact us for further information at: .

To subscribe, send an email to: .

To change your address or to unsubscribe: .
Web link:
Balancing Act® is our registered trademark. You are encouraged to share the contents with others with appropriate attribution. Please use the ® whenever the phrase "Balancing Act" is used in connection with this newsletter or our workshops.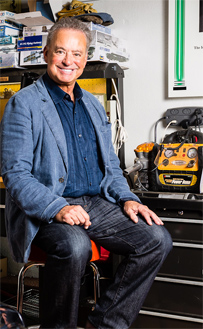 A victory is not a learning experience unless you analyze what you did to win.
Alan Weiss