"Getting even" as in a grudge is not progress. Getting to your destination is.
If you assume results which will be positive but less than perfect, you'll be disappointed a lot less often.
Your kids (and pets) have self-interests not always congruent with yours. Why would that surprise you?
Why aren't you planning your 2018 vacations right now?
Don't improve your home because it will "increase its value." Improve your home if it increases your well-being.
Stop depending on, expecting, and hoping others to validate you. You're valid. Move on.
If you want to do the opposite of staying in the moment and enjoying life as it comes, start a bucket list.
If you insist your name be on something as a result of a contribution, is that really charity or a purchased piece of public relations?
Golf is in serious decline in the U.S., I suspect because it's become too hard, takes too long, and is the exact opposite of immediate gratification.
If you're wondering how organization can hire sales reps who can't sell, call center operators who can't solve problems, and hostesses who are rude to diners, just look at what our country has produced in terms of presidential candidates.
Life is a lot like baseball: A great deal of waiting around and delay punctuated by split second action, controversy, and second-guessing.
---

As you might imagine, I've been asked repeatedly what my assessment is of the factors differentiating the highly successful from the less successful. The comparison isn't against the unsuccessful, which an entirely different dynamic, but against those who do well but aren't the best, the thought leaders, the champions.
You can easily read how it's a kibillion hours of practice (I find that to be nonsense), or heredity (perhaps appropriate in swimming or basketball), or IQ (I know too many smart failures), or education (I went to college and grad school with a lot of people who were no better off after the experience). Some people advocate coaching and some trial and error, and some sheer passion.
My general conclusions is that perseverance is the key, all else being fairly equal, and that perseverance is based on disciplined focus and resilience. (The closest work I'd recommend is Andrea Duckworth's excellent Grit).
Focused discipline is the ability to stay the course, to limit and overcome distractions, to handle multiple priority projects at once without sacrificing any. The operative word here is "priority." Focus requires the jettisoning of the non-priority, and if everything is a priority then nothing is a priority.
Resilience (see my book co-authored with Dr. Richard Citrin, The Resilience Advantage) is the ability to accept temporary, unavoidable pain without allowing voluntary, endless suffering to intervene. It's the ability to get back on the horse, to apologize, to return to the scene of defeat, to learn from failure.
I'll tell you here and now that most people aren't happy with my conclusions, because perseverance and resilience are within the control of the performer. They are not functions of DNA, or the right school, or particular life experiences. You can probably improve at both right now.
But do you choose to?
---

The human condition: Attack dog
Sometimes I receive nice letters in response to one of my many columns or newsletters, suggesting that I have a fact or source wrong. These are not the crazed "typo-hunters," but erudite readers who are seeking to find out if they are wrong or I made an error on an important point. For example, a quote I had attributed to Oscar Wilde was actually uttered by Bertrand Russell, and that was important to know and correct.
Sometimes, however, much more rarely, the letter is irate. One person questioned my credentials as a consultant, and another called me a "liar." Those are just two examples. I find these fascinating, because they are forms of emotional illness.
Imagine arising in the morning eager to "attack"? Instead of finding something questionable to investigate or pursue in the newspapers, online, or on the air, you are instantly angered and choose to pursue the object of your wrath with scorn and slander! Metaphorically, your day is about frothing at the mouth and seeking some kind of perverted vengeance. You don't want to help or construct, you want to destroy.
We all know people like this. It is the foundation of polarization. If you're not with me, you're stupid or lying. (A woman whom I told had her fact wrong about global warming told me, "You're just a 'denier,' why would I listen to you?")
These people are basically threatened. Their world is tightly strung, they will brook no exceptions to the order they want to create. However, just as anger against others is usually self-anger directed outwards, I've found that these "attack dogs" have mostly committed the sins they accuse others of committing. Their own motives were unscrupulous, so they blame others', similar mistakes as being the result of those same motives.
Undisciplined attack dogs are a menace. Fortunately, most of them are afraid to leave their own yards.
---

I was sitting on the beach in Nantucket when the lifeguard arrived to set up shop about 50 yards away on the small beach adjoining our house. He walked toward me with a flag I've never seen, planting it nearby.
"What does that stand for?" I asked, hoping it wasn't Portuguese men-of-war, which have toxic venom in their tentacles.
"It's our limit of liability boundary," he said.
I stared, speechless, so he continued, "Technically, if you're drowning beyond this flag, I don't have to try to save you. But since we've now met, I'll watch out for you!"
Is there anyone out there who doesn't think there are too many lawyers in this country?

| Periscope Broadcast | |
| --- | --- |
| Download the app on your mobile device and follow me @BentleyGTCSpeed for weekly, live broadcasts on self-worth and self-esteeem. | |
| NEW: MAVERICK MOB | |
| --- | --- |
| You can receive a twice-monthly video on Maverick ideas, and/or a weekly, one-minute podcast, and/or a full day with me, and/or bonus downloads! We begin January 1, there are large discounts if you register now, and if you currently subscribe to How to Change the Life You Have Into the Life You Want, you get a further discount! Don't wait, go here: http://www.alanweiss.com/store/online-learning/maverick-monthly/ | |
| Endorsed Programming | |
| --- | --- |
| I offer fabulous resources through global experts in areas such as positioning, wealth building, fitness, social media excellence, coaching, and other areas, all of whom I personally work with and support. Consider this your "galaxy of expertise." | |
| NEW! MILLION DOLLAR CONSULTING® GROWTH ACCESS | |
| --- | --- |
| Gain access to my entire body of work—video, audio, print, electronic, hard copy, workshops, etc. Imagine your productivity gain watching a video of a first meeting with a buyer before you walk into one, or listening to a referral request on audio before calling for one! Tens of thousands of dollars of material for a few dollars a week. Order now and you get a bigger discount on Consulting Convention, below, if you so choose. | |
| Digital Empire Creation | |
| --- | --- |
| Work with the strategic technological genius, Chad Barr, Master Mentor and Mentor Hall of Fame member, who is behind all of my web activity (and co-author with me of Million Dollar Web Presence). His team will create "instant" intellectual property from your material and place it in a variety of forms on the Internet on a continuing basis. | |
**Special New Offer**

Lisa McLeod's Noble Purpose Institute

A three-day program for entrepreneurs, consultants, and small businesses.

How often do you struggle to articulate what makes your firm unique? Do prospects call you, or are you constantly calling them?

Without a Noble Purpose, you're just another salesperson. A Noble Purpose is the reason your firm exists. It tells the world why you're different. A ten-year growth study of 50,000 brands revealed: Organizations with a Noble Purpose outperform the market by over 350%. (Source: Stengel and Millward Brown, Optimor.)

A Noble Purpose enables you to establish competitive differentiation and charge higher fees.

What will you take from the workshop?

A clear articulation of your own Noble Purpose.
A compelling narrative that establishes strong competitive differentiation for your firm.
Techniques to leverage your purpose for increased fees.
A low cost sales and marketing plan

MORE INFO HERE
http://www.mcleodandmore.com/institute/

In Lisa's highly successful program at Alan's Million Dollar Consulting® Convention in Los Angeles, members of the Alan Weiss community learned how Lisa drove her business from mid-six figure to seven figures in 24 months. This three-day intensive program is an opportunity to apply the model to your business.
---
Having problems viewing this email, .

Balancing Act® is a monthly electronic newsletter discussing the blending of life, work, and relationships, based on the popular Balancing Act workshops and writing of Alan Weiss, Ph.D. Contact us for further information at: .

To subscribe, send an email to: .

To change your address or to unsubscribe: .
Web link:
Balancing Act® is our registered trademark. You are encouraged to share the contents with others with appropriate attribution. Please use the ® whenever the phrase "Balancing Act" is used in connection with this newsletter or our workshops.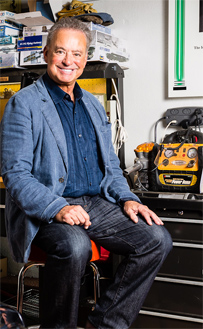 "Learned helplessness" arises when pain or suffering in one area is voluntarily transferred to another. Stop it.
Alan Weiss