Alan Weiss
A Biographical Sketch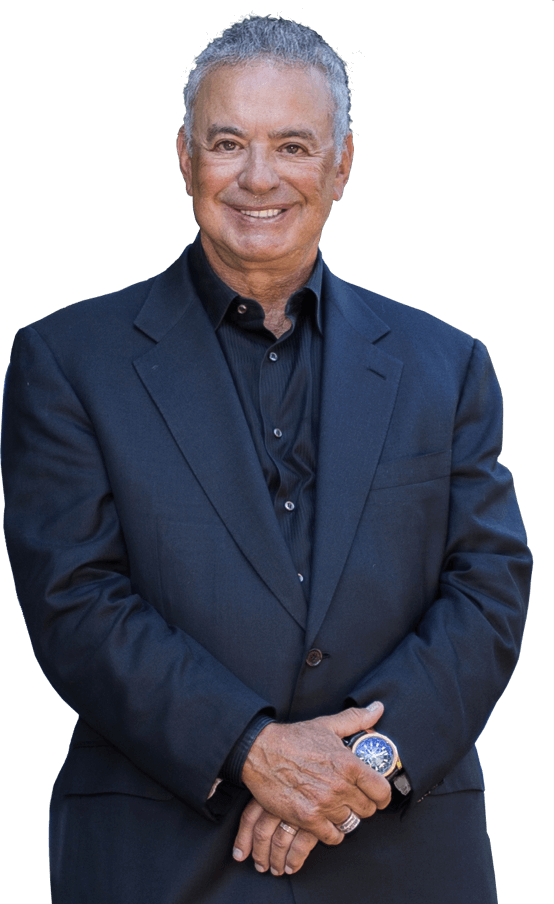 Alan Weiss is one of those rare people who can say he is a consultant, speaker, and author and mean it.
His consulting firm, Summit Consulting Group, Inc., has attracted clients such as Merck, Hewlett-Packard, GE, Mercedes-Benz, State Street Corporation, Times Mirror Group, The Federal Reserve, The New York Times Corporation, Toyota, and over 500 other leading organizations.
He has served on the boards of directors of the Trinity Repertory Company, a Tony-Award-winning New England regional theater, Festival Ballet, chaired the Newport International Film Festival, and been president of the board of directors of Festival Ballet Providence.

His speaking typically includes 20 keynotes a year at major conferences, and he has been a visiting faculty member at Case Western Reserve University, Boston College, Tufts, St. John's, the University of Illinois, the Institute of Management Studies, and the University of Georgia Graduate School of Business. He has held an appointment as adjunct professor in the Graduate School of Business at the University of Rhode Island where he taught courses on advanced management and consulting skills to MBA and PhD candidates. He once held the record for selling out the highest priced workshop (on entrepreneurialism) in the then-21-year history of New York City's Learning Annex. His Ph.D. is in psychology. He has served on the Board of Governors of Harvard University's Center for Mental Health and the Media.
He is an inductee into the Professional Speaking Hall of Fame® and the concurrent recipient of the National Speakers Association Council of Peers Award of Excellence, representing the top 1% of professional speakers in the world. He is a Fellow of the Institute of Management Consultants, one of only two people in history holding both those designations.
His prolific publishing includes over 500 articles and 60 books, including his best-seller, Million Dollar Consulting (from McGraw-Hill) now in its 30th year and sixth edition. His newest is Legacy: Life is not about a search for meaning but the creation of meaning (Routledge, 2021). His books have been on the curricula at Villanova, Temple University, and the Wharton School of Business, and have been translated into 15 languages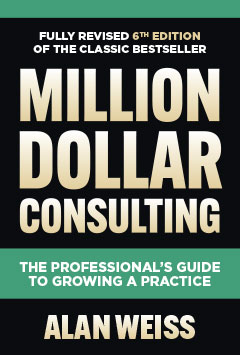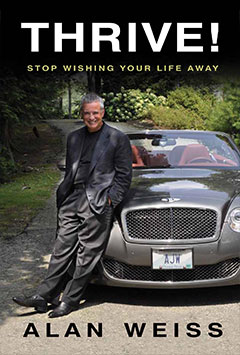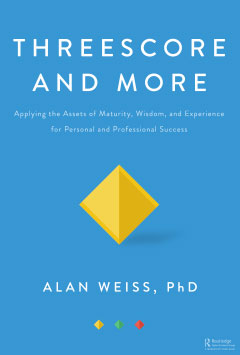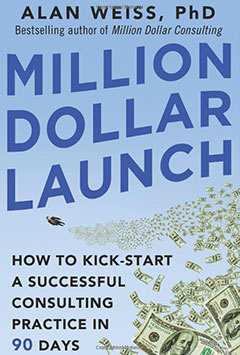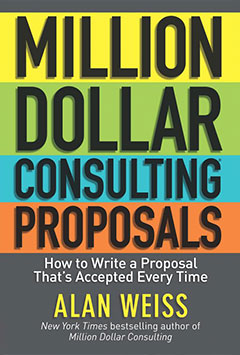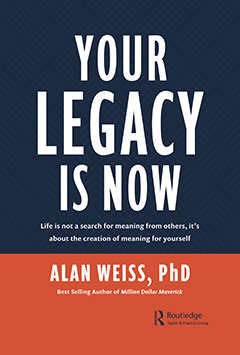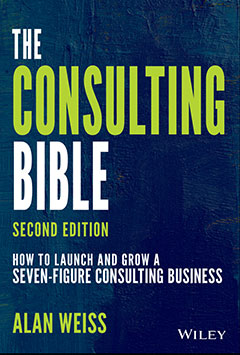 His career has taken him to 60 countries and 49 states. (He is afraid to go to North Dakota.) Success Magazine cited him in an editorial devoted to his work as "a worldwide expert in executive education." The New York Post called him "one of the most highly regarded independent consultants in America." He is the winner of the prestigious Axiem Award for Excellence in Audio Presentation.
He is the recipient of the Lifetime Achievement Award of the American Press Institute, the first-ever for a non-journalist, and one of only seven awarded in the 65-year history of the association. He holds an annual Thought Leadership Conference which draws world famous experts as speakers.
He has coached former candidates for Miss Rhode Island/Miss America in interviewing skills. He once appeared on the popular American TV game show Jeopardy, where he lost badly in the first round to a dancing waiter from Iowa.
Alan is married to the lovely Maria for 52 years, and they have two children and twin granddaughters. They reside in East Greenwich, RI with their dogs, Coco and Bentley, a white German Shepherd.
"It's been 3 years since I read Million Dollar Consulting. At the time I was a very burned out, frustrated, and financially-challenged therapist, stuck in a managed care vacuum, who saw no possibility to escaping the confining practice I was stuck within. Since that time, with your wisdom and counsel, I have transformed my life and business to something that is unrecognizable and far beyond anything I imagined. As I prepare to close this week on the purchase of a new home that will bless my wife and children as well as myself for being able to provide it, I feel a deep sense of gratitude to you for the role you played in this achievement.
Just several weeks ago, I was sitting in a large boardroom presenting to the top executives at Kaiser Permanente competing for a very desirable contract with enormous potential for sustained business. I was competing with several larger firms and more experienced consultants. Armed with a proposal designed from your coaching and empowered with the ability to push back against powerful executives from your many helpful anecdotes, I launched into an important 20- minute overview of my design for their executive development initiative. At the end, from a mile across the board room table, an aggressive challenge came right at me: "So, doc, there's a lot of talented people who do what you do. Why should we hire you?" I thought of you in that moment! I retorted, "Glad you asked. Let me give you three reasons why you want to do business with me and what distinguishes my work…" I confidently offered my value proposition and the reasons why working with an independent is more advantageous than the big firms. The client called me two hours later and asked if I would be their consultant!
Today, I am transitioning robustly to full time consulting doing work I love with interesting people who are intent on making a difference in the world. I have increased my income five-fold since that day I discovered your book and am able to provide a wonderful lifestyle to my family.
Alan, thank you for who you are, for sharing your many gifts with those of us who aspire to follow in your steps and for creating structures of value to help us grow."
Jay Kent-Ferraro, Ph.D., MBA
Empowerment Technologies, Inc. – drjayferraro.com