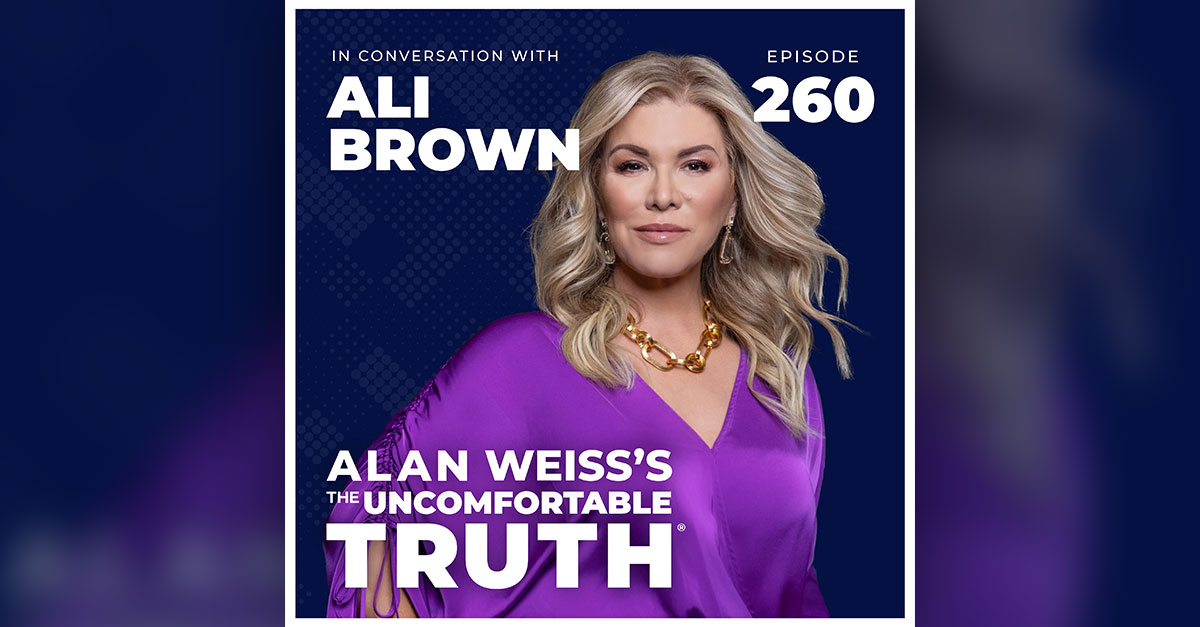 In Conversation with Ali Brown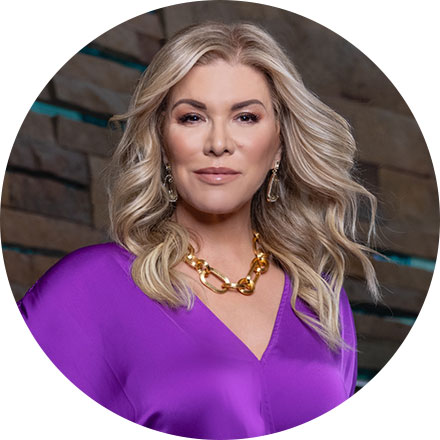 Meet Ali Brown
Ali Brown is the world's most recognized coach for women entrepreneurs, host of the acclaimed Glambition® Radio podcast, and founder of The Trust — the new, private, premier network for 7- and 8-figure women leaders.
Ali's coaching and consulting enterprise has ranked within the Inc. 500 list of fastest growing private companies in the nation. She has been named one of Forbes' Women to Watch, is one of EY's Winning Women Entrepreneurs, and was featured on the ABC hit primetime show Secret Millionaire.
In addition to leading The Trust network, Ali specializes helping female leaders who are making or on track for 7-8 figures strategize and realize their next level of leadership and revenues. Her coaching and mentorship have been featured on CNN on many other media outlets. 
Ali is based in Scottsdale, Arizona and travels often with her homeschooled 9-year-old boy-girl twins.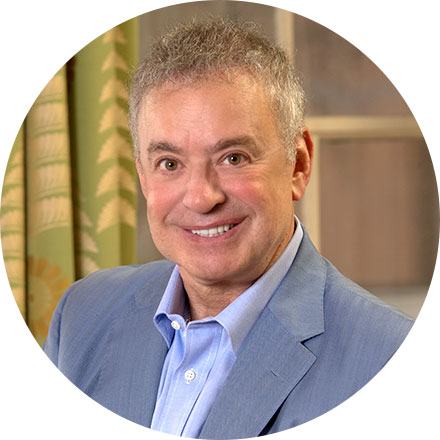 Meet Your Host, Alan Weiss
Alan Weiss is one of those rare people who can say he is a consultant, speaker, and author and mean it.
His consulting firm, Summit Consulting Group, Inc., has attracted clients such as Merck, Hewlett-Packard, GE, Mercedes-Benz, State Street Corporation, Times Mirror Group, The Federal Reserve, The New York Times Corporation, Toyota, and over 500 other leading organizations. He has served on several boards of directors in various capacities.
His prolific publishing includes over 500 articles and 60 books, including his best-seller, Million Dollar Consulting (from McGraw-Hill) now in its 30th year and sixth edition. His newest is Your Legacy is Now: Life is not about a search for meaning but the creation of meaning (Routledge, 2021). His books have been on the curricula at Villanova, Temple University, and the Wharton School of Business, and have been translated into 15 languages.
Get to know Alan
Show Notes
How many people do you know who coach entrepreneurs making seven- and eight-figures? Ali coaches scores of them and assists with the turbulent times that show no sign of ending. She points out that something can supplant the internet tomorrow. And she's probably going to "close down" her Facebook presence.
Learn about the biggest problem for women attempting to network with current business communities. There are significant changes that have to be made as people move to seven- and eight-figure entrepreneurial businesses.
You need to be a "category of one" more than ever, because we're being submerged in noise and everyone is a "coach." But now it's time for the real coaches to exert themselves. The "seven step process" doesn't cut it any more.
I've long talked about the "success trap" and Ali matches her "excellent burnout" against it. How to anticipate it, or realize you're in it, and how to escape it. No one can "coast uphill."
I've long thought that women make better natural consultants because they are more empathic, allow themselves to be vulnerable, and have less ego investment than men, less to "unlearn." But men are the more assertive marketers. Does Ali agree?
We are two contrarians talking. What's coming in the next year or so, and how do we all have to adapt? It may be more radical than you're thinking. No one should want to "return to normal."
Alan Weiss's The Uncomfortable Truth® is a weekly broadcast from "The Rock Star of Consulting," Alan Weiss, who holds forth with his best (and often most contrarian) ideas about society, culture, business, and personal growth. His 60+ books in 12 languages, and his travels to, and work in, 50 countries contribute to a fascinating and often belief-challenging 20 minutes that might just change your next 20 years.
Introduction to the show recorded by Connie Dieken