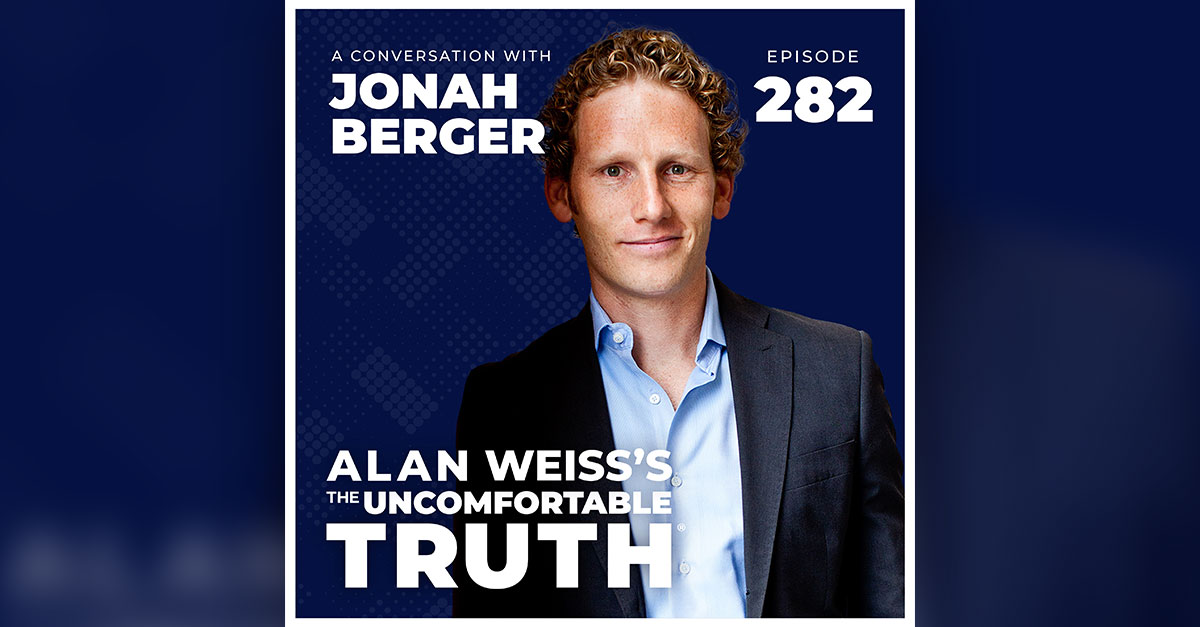 A Conversation with Jonah Berger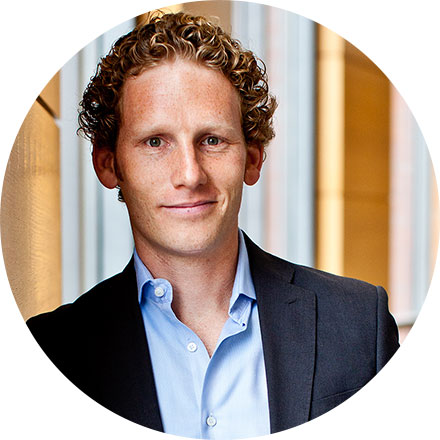 Meet Jonah Berger
Jonah Berger is a Wharton School professor and internationally bestselling author of Magic Words,Contagious, Invisible Influence, and The Catalyst.
Dr. Berger is a world-renowned expert on natural language processing, change, word of mouth, influence, consumer behavior, and why things catch on. He has published over 80 articles in top‐tier academic journals, teaches one of the world's most popular online courses, and popular outlets like The New York Times and Harvard Business Review often cover his work. Berger has keynoted hundreds of major conferences and events, advises various early-stage companies, and consults for organizations like Apple, Google, Nike, Amazon, GE, Moderna, and The Gates Foundation.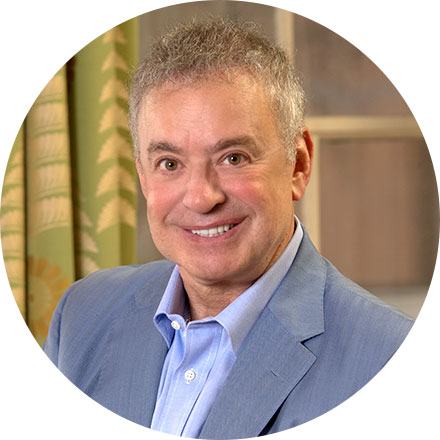 Meet Your Host, Alan Weiss
Alan Weiss is one of those rare people who can say he is a consultant, speaker, and author and mean it.
His consulting firm, Summit Consulting Group, Inc., has attracted clients such as Merck, Hewlett-Packard, GE, Mercedes-Benz, State Street Corporation, Times Mirror Group, The Federal Reserve, The New York Times Corporation, Toyota, and over 500 other leading organizations. He has served on several boards of directors in various capacities.
His prolific publishing includes over 500 articles and 60 books, including his best-seller, Million Dollar Consulting (from McGraw-Hill) now in its 30th year and sixth edition. His newest is Your Legacy is Now: Life is not about a search for meaning but the creation of meaning (Routledge, 2021). His books have been on the curricula at Villanova, Temple University, and the Wharton School of Business, and have been translated into 15 languages.
Get to know Alan
Show Notes
I became aware of Jonah Berger after reading his books Invisible Influence and Contagious (and later, The Catalyst). Somewhat ironically, he was and is a distinguished professor at the Wharton School where my very first book in 1988, The Innovation Formula, was on the curriculum. (He may not have been born then!)
His current book, Magic Words: what to say to get your way, is fascinating.
Jonah spoke at one of my events and mesmerized the group with his expertise on persuasion and influence. He's studied how very slight word changes can make a profound difference in results. For example, by using a justification—e.g., "because"—people are far more likely to grant you a favor or permission, even when the justification is weak. For example, "May I stop you from making copies and make some for myself because I need these copies," actually was effective in controlled experiments.
He identifies six basic areas for language improvement, from easiest to most difficult. An example of an easy one is saying:
I'm a writer instead of I write.
He's a runner instead of he runs.
She's a singer instead of she sings.
And the opposite can also be created:
They are losers instead of they lost.
You can see the subtle but very meaningful distinctions in these minor language adjustments. And he also talks about confidence, and telling stories, and the willingness to ask for help as a strength.
Jonah is one of the most dynamic and effective intellects I've come across. He doesn't teach. He's a teacher.
And his example at our conclusion of someone who represents excellence in using Magic Words may just stun you.
Alan Weiss's The Uncomfortable Truth® is a weekly broadcast from "The Rock Star of Consulting," Alan Weiss, who holds forth with his best (and often most contrarian) ideas about society, culture, business, and personal growth. His 60+ books in 12 languages, and his travels to, and work in, 50 countries contribute to a fascinating and often belief-challenging 20 minutes that might just change your next 20 years.
Introduction to the show recorded by Connie Dieken