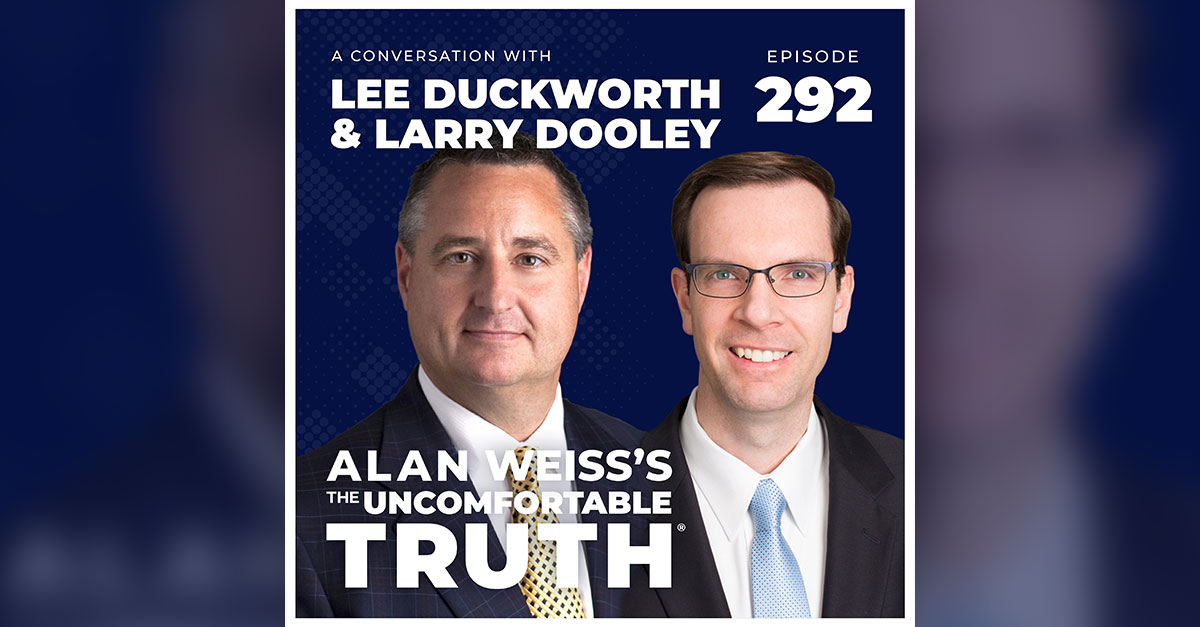 Lee Duckworth & Larry Dooley
Meet Lee Duckworth
With over thirty years of combined investment and estate planning experience, Lee oversees many of Capital Wealth Management's financial planning and investment advisory client relationships. He is an Investment Advisor Representative of CWM, and a Registered Representative of Triad Advisors, LLC.
Using his extensive financial background, Lee advises clients in a wide-range of areas critical to asset management, such as 401(k) retirement plan consulting, fiduciary regulations and standards, and estate planning. To meet the individual needs of each client's portfolio, Lee also specializes in traditional asset allocation, alternative asset classes, and customized investment monitoring.
Meet Larry Dooley
Larry brings 25 years of investment management experience to the firm, adding to the robust and diversified investment committee. Prior to his appointment as
CIO at Capital Wealth Management, Larry served as Vice President and Portfolio Manager at Woodstock Corp. where he oversaw individual security analysis, portfolio management and client relationships. Prior to Woodstock, Larry served as senior analyst and portfolio manager at Watch Point Trust Company and Nixon Peabody
LLP, where, in addition to client account management, he was instrumental in the adoption of new equity valuation and analytical systems.
Larry's prior experience also includes serving as an equity research analyst and assistant portfolio manager at J.L. Kaplan Associates and as a mutual fund research analyst and editor at Mutual Fund Investors Association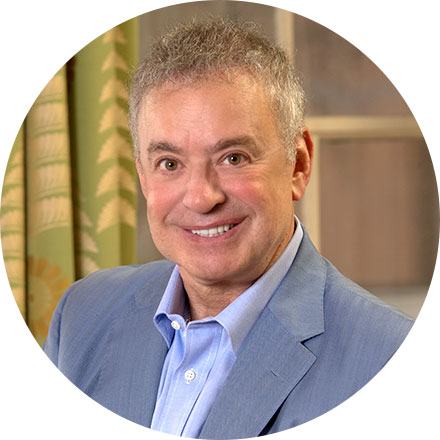 Meet Your Host, Alan Weiss
Alan Weiss is one of those rare people who can say he is a consultant, speaker, and author and mean it.
His consulting firm, Summit Consulting Group, Inc., has attracted clients such as Merck, Hewlett-Packard, GE, Mercedes-Benz, State Street Corporation, Times Mirror Group, The Federal Reserve, The New York Times Corporation, Toyota, and over 500 other leading organizations. He has served on several boards of directors in various capacities.
His prolific publishing includes over 500 articles and 60 books, including his best-seller, Million Dollar Consulting (from McGraw-Hill) now in its 30th year and sixth edition. His newest is Your Legacy is Now: Life is not about a search for meaning but the creation of meaning (Routledge, 2021). His books have been on the curricula at Villanova, Temple University, and the Wharton School of Business, and have been translated into 15 languages.
Get to know Alan
Show Notes
It's seldom that you can receive uncomplicated answers about the economy and the impact of these turbulent times. Ask five "experts" and you'll get seven opinions.
So I was overjoyed that Lee Duckworth and Larry Dooley from Capital Wealth Management were able to join me and respond to questions about unemployment, bank failures, the Fed's actions, the TINA principle, and the TARA principle. (I hadn't heard of these, either, but they make a lot of sense and you'll see how they're changing when you listen to the interview.)
We chat about the primacy of cash for individuals and organizations in turbulent times, and what some bare minimums are to consider. I've always advised people entering professional services that they should have a minimum of six months of regular expenses in the bank when they launch their practice. Find out if I'm right or wrong.
We discuss the very low unemployment we're experiencing and the fact that there are two jobs for every person seeking one. We review consumer spending, especially in hospitality and travel. 
There are very original insights on the bank failures in California of a few weeks ago, and the need to check on whether deposits are actually insured or not. I raise the issue about the large withdrawals from Schwab and State Street, two main custodians, and receive a rather surprising answer.
I have four degrees, but took only three credits in economics over that entire stretch of schooling. You'll learn a great deal here listening to two pros in financial planning and asset management.
Alan Weiss's The Uncomfortable Truth® is a weekly broadcast from "The Rock Star of Consulting," Alan Weiss, who holds forth with his best (and often most contrarian) ideas about society, culture, business, and personal growth. His 60+ books in 12 languages, and his travels to, and work in, 50 countries contribute to a fascinating and often belief-challenging 20 minutes that might just change your next 20 years.
Introduction to the show recorded by Connie Dieken