Description
The Art and Science of Process Visuals
If a picture is worth a thousand words, a process visual is worth a thousand pictures. I developed this concept about ten years ago, and have published two books filled with these.
A process visual is a graphic, often spontaneous and rudimentary, which propels the process of the relationship forward, from first contact to relationship, and from conceptual agreement through implementation. They are ideal for both diagnostic and prescriptive interactions.
For example, as your career trajectory progresses, more and more people should be coming to you: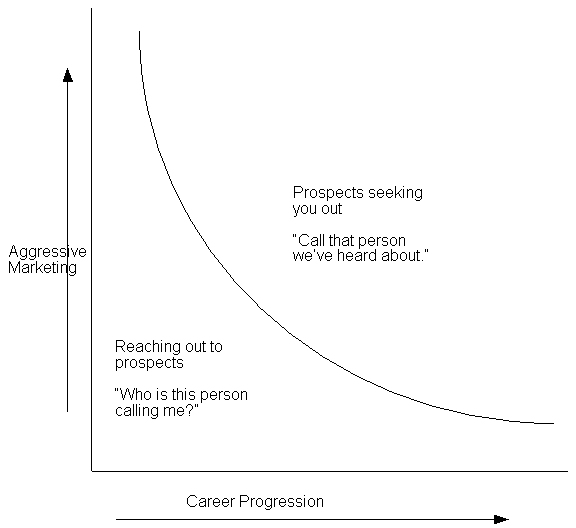 If you're still "reaching out" as your career matures, then there is something wrong with your brand and/or marketing. Simple as that.
During this intense day, you will:
Create prepared process visuals to use consistently
Create potential process visuals to use opportunistically
Learn to create process visuals "ad lib" to shine stylistically
The program includes both my books on the subject with their two CDs which you are free to use to incorporate these great time savers into your own work. You will emerge with both the content—multiple process visuals for your brand and value—and the process—the ability to create them ad infinitum.
This isn't about perfection, but just fulfilling some untapped potential: