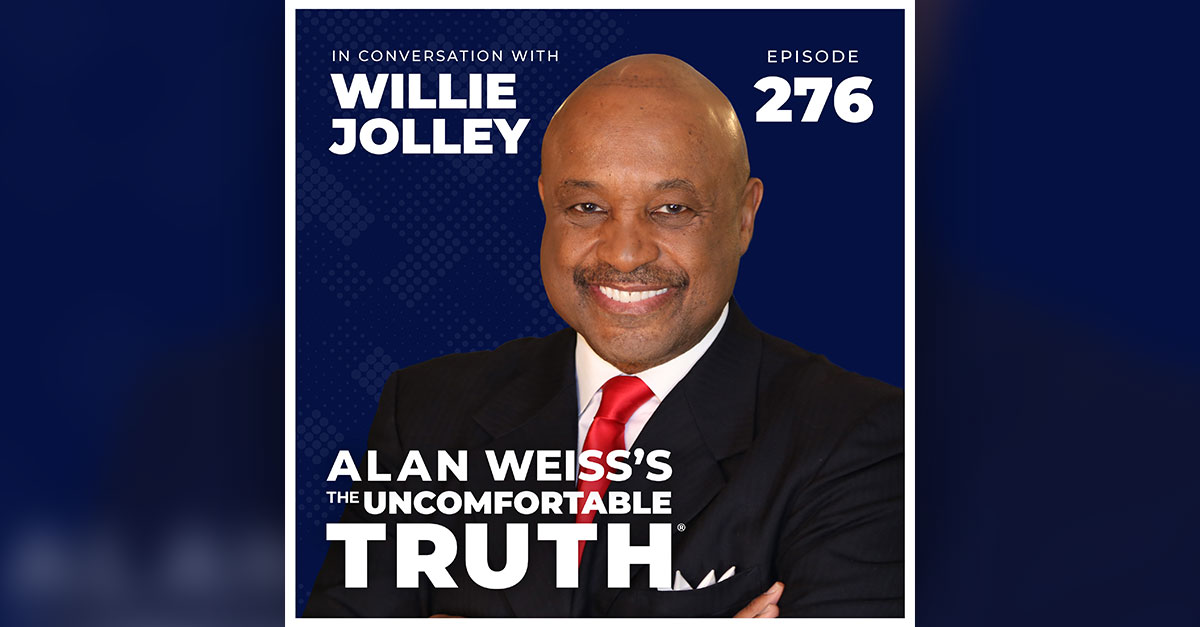 In Conversation with Willie Jolley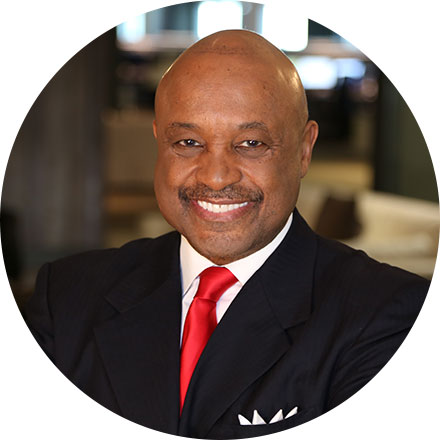 Meet Willie Jolley
There are many motivational speakers, and then there is the one, the only, the incomparable Dr. Willie Jolley. He truly is a renaissance man! He's a triple threat personality and a global thought leader. He is a Hall of Fame speaker, an award-winning singer and a popular national radio and television personality. In addition, he is the author of several international best-selling books.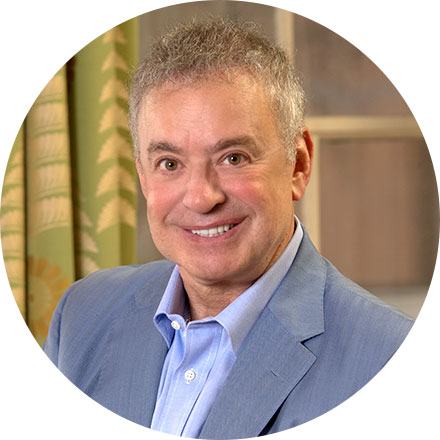 Meet Your Host, Alan Weiss
Alan Weiss is one of those rare people who can say he is a consultant, speaker, and author and mean it.
His consulting firm, Summit Consulting Group, Inc., has attracted clients such as Merck, Hewlett-Packard, GE, Mercedes-Benz, State Street Corporation, Times Mirror Group, The Federal Reserve, The New York Times Corporation, Toyota, and over 500 other leading organizations. He has served on several boards of directors in various capacities.
His prolific publishing includes over 500 articles and 60 books, including his best-seller, Million Dollar Consulting (from McGraw-Hill) now in its 30th year and sixth edition. His newest is Your Legacy is Now: Life is not about a search for meaning but the creation of meaning (Routledge, 2021). His books have been on the curricula at Villanova, Temple University, and the Wharton School of Business, and have been translated into 15 languages.
Get to know Alan
Show Notes
I met Willie Jolly about 30 years ago at a meeting of the National Speakers Association. We were both new to the organization and he was a great "force" with a gorgeous singing voice, as well.
We kept in touch over the years and he and Dee and Maria and I became good friends. What impressed me most about Willie was, and is, his insatiable positive attitude, and his commitment to helping youth.
We talk here about the challenges to the human spirit brought about by Covid, feelings of powerlessness, distrust in traditional institutions, and the onslaught of internet misinformation and conspiracy thinking. We chat about thinking beyond current family to generations of family.
It's not always easy to arise in the morning and be motivated. Billy Joel sang about always having to "get up with ourselves." And we look at the origins, future, and composition of wealth. Our discussion embraces Willie's findings of five "levels" of wealth and non/wealth and what they mean. We include the value of time. 
Both Willie and I have both been fired (he being replaced by a karaoke machine). Yet it improved both of us enormously. Willie admonishes not to forget people who have hurt us. He's not talking about revenge but about incentive for wanting to be better and better to prove them wrong.
We had this discussion just before Christmas, 2022, and we reflected on the spirit of the times and the spirit of the land. I think you'll find this a wonderful experience with someone who truly believes in traditional values and isn't afraid to exemplify them daily.
Alan Weiss's The Uncomfortable Truth® is a weekly broadcast from "The Rock Star of Consulting," Alan Weiss, who holds forth with his best (and often most contrarian) ideas about society, culture, business, and personal growth. His 60+ books in 12 languages, and his travels to, and work in, 50 countries contribute to a fascinating and often belief-challenging 20 minutes that might just change your next 20 years.
Introduction to the show recorded by Connie Dieken