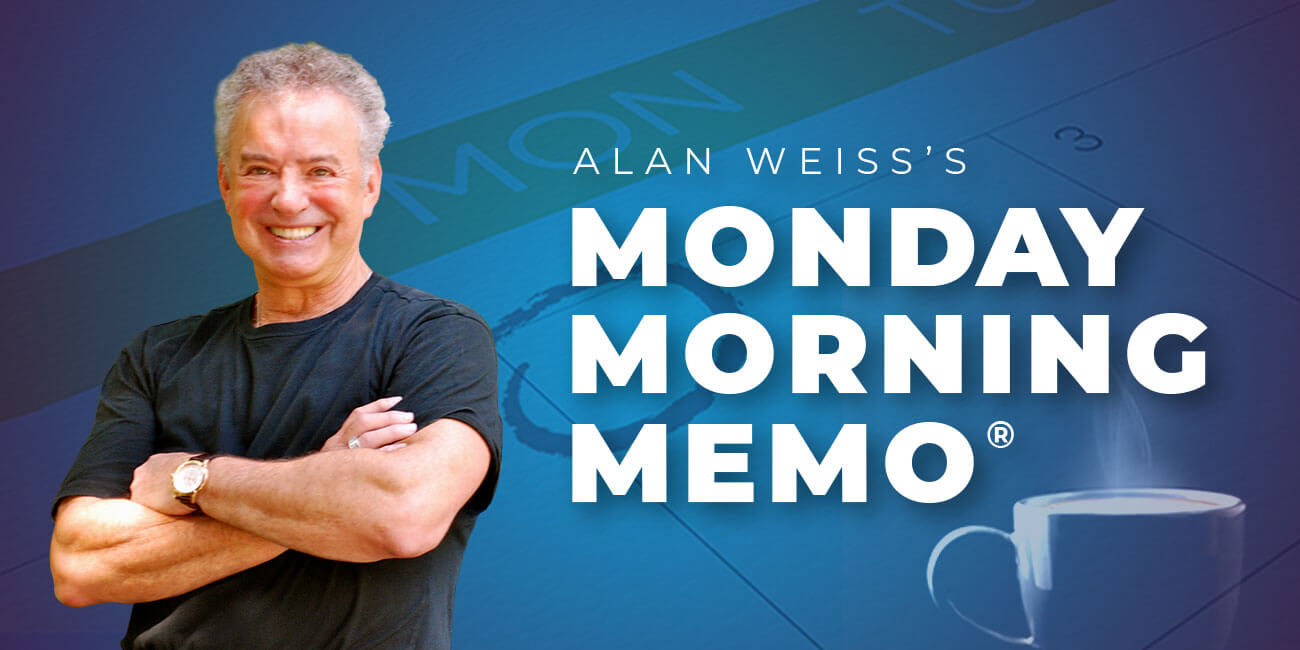 Alan Weiss's Monday Morning Memo® – 09/14/2020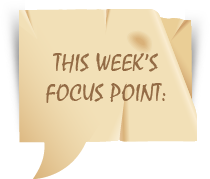 I was driving out of my property yesterday morning and I encountered a man in a brown suit, brown tie, and brown fedora walking down the road typing on his phone. Since we live on a circle, and I didn't recognize him—and hadn't seen a man wearing a fedora in ages—I put the car in reverse, drew abreast, and asked him how he was doing. He said, "I'm fine, thanks, just walking into town."
"Do you live here?"
"Yes, I'm Zach, Joe and Debbie's son, I think we may have met a long time ago."
"How is your dad?" (Joe, a great guy, retired from the phone company years ago, and has been in a nursing home for a year.)
"Not good, I haven't been able to see him since March, but I can visit on Friday. My mom sees him fairly often, but he can't speak, though at times she thinks he recognizes her. I'm living with my mom to help out since I'm not married and I like her a lot!"
"I'm so sorry, Zach, I wish you all well. How old is Joe now?"
"He's 74, much too young, though some others there are in their early 60s."
It struck me as I put the car in gear that the suit and hat were no doubt his father's, since they are of the same build.
I'm 74. I said goodbye, and then took the interstate and got the Corvette into seventh gear as soon as I could.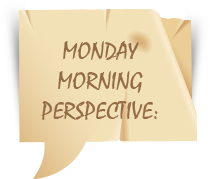 How young can you die of old age? —Steven Wright
I've been screaming at the top of my lungs at my family, Work out! Work out! Old age is coming! —Cher
Age is such a high price to pay for maturity. —Tom Stoppard
MacKay CEO Forums: My long-time client and colleague, Nancy MacKay, is seeking additional chairs for her vast network which provides virtual meetings for business owners and executives. The chairs, while continuing to run their own businesses, also facilitate these meetings periodically, and gain exposure to potential clients by also addressing the groups and becoming known within the network. Here's a video conversation with me and Nancy with more information: https://vimeo.com/451547172/b19e467e3e. You can reach Nancy for further discussions here: nancy@mackayceoforums.com. Just mention that I sent you to receive a quick response.
Million Dollar Consulting® College Goes Virtual: Join me for the first-ever virtual college over three mornings in October (afternoons in Europe). We'll have group exercises, role plays, case studies, and great interaction. To launch this new approach, I've reduced the fee by 50%, and you can also attend the next "live" college for free if you choose! It's time to move the 14-year event into the new age, and I'm offering these incentives to help do so. I can only accept a limited number of people. Use this October opportunity to help launch you into the emerging economy with new energy and new techniques: https://alanweiss.com/growth-experiences/2020-million-dollar-consulting-college/. If not now, when?
Chip Bell's New Book: My buddy, Chip Bell, has a terrific new book out, Inside Your Customer's Imagination: 5 Secrets for Creating Breakthrough Products, Services, and Solutions. You can find it here: https://bit.ly/2WIQ1n0 Chip knows more about product creation than anyone on Earth so I strongly advise it.
Group Coaching: My prior "crisis coaching" was so popular that I'm launching a group coaching experience in November. A small group will meet at the same time on the same day for 60 days for an hour, with half the meeting focusing on my business environment analysis and half on the participants' personal issues. Email coaching is included during the 60 days. It should be on my site next week, but for those who reach me first, I'll use their preferred time frames. You can apply for now directly to me: alan@summitconsulting.com.