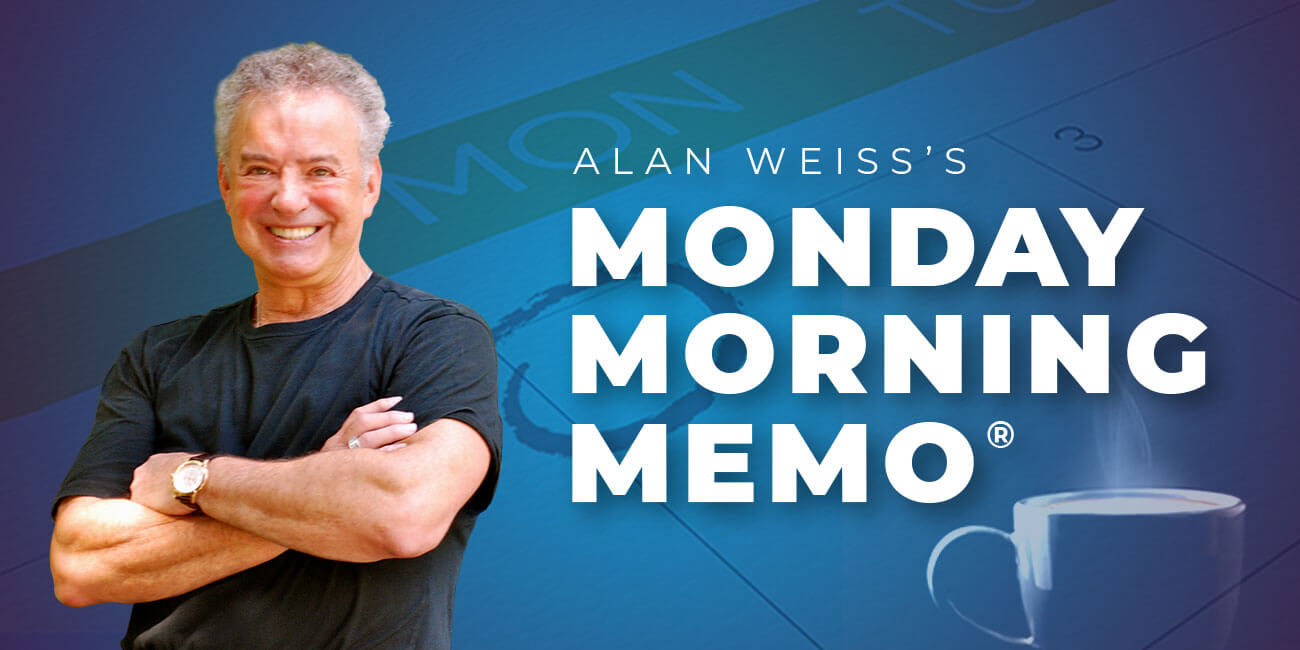 Alan Weiss's Monday Morning Memo® – 11/02/2020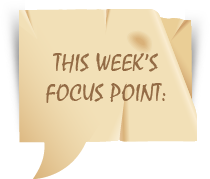 There was a considerable amount of kids and parents out on Hallowe'en around these parts. My wife left three lighted witches down by the front wall with great treat bags, and by the time we returned from dinner, all were gone. (There are about 16 kids on our cul de sac these days.)
The governor enumerated her safety rules and I think everyone helped out by leaving treats outside the houses. But it was clearly a genuinely good time. Parents were often in costume (at least I think they were costumes) and kids are resilient. We could all learn from them. They survive and grow, despite bullying, obtuse teaching methods, relocations, divorce, and illness. (It's the coddled kids we need to be worried about, those who think they should be protected from unpleasant literature and opposing views.)
Sometimes I'd like to say "trick or treat" to my clients, and shoot them with a water gun if they don't stop whining and start doing things, stop complaining about volatility and instead create some.
Kids exhibit resilience as an epigenetic phenomenon of not trying to play it safe but rather knowing they have to play it as it lays.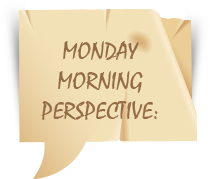 When all else fails, eat chocolate.
—Maria Weiss
New and Never Before: How to Write with High Impact, High Speed, and High Success
Join me for a three-hour Zoom experience during which you'll master:
       • Powerful openings
       • Brilliant metaphors
       • Succinct but dramatic argument
       • "Assertive tact" and persuasion
       • Brevity and focus
       • How to market and sell through your written words
Date: December 3
Time: 11-2 US eastern time (west coast and Europe-friendly)
Fee: $1,400
Option A: In addition, you and I will co-write an article for publication online, of any length, or in a hard copy publication, wherever. You may include my name or not, up to you. We will finish this within a week.
Fee, including the above program: $1,900
Option B: In addition, I will walk you through an ebook of up to 50 pages, critiquing the entire work and adding to your writing, if needed, examples, case studies, IP, etc. I'll help create the table of contents and contribute narrative. It is up to you whether or not to use my name. We will finish this within a month. I'll also help you with the topic and premise if you like.
Fee, including the above program: $3,000
Early registration: alan@summitconsulting.com
MacKay CEO Forums: My long-time client and colleague, Nancy MacKay, is seeking additional chairs for her vast network which provides virtual meetings for business owners and executives. The chairs, while continuing to run their own businesses, also facilitate these meetings periodically, and gain exposure to potential clients by also addressing the groups and becoming known within the network. Here's a video conversation with me and Nancy with more information: https://vimeo.com/451547172/b19e467e3e. You can reach Nancy for further discussions here: nancy@mackayceoforums.com. Just mention that I sent you to receive a quick response.
Million Dollar Consulting® College Goes Virtual: Join me for the first-ever virtual college over three mornings January 26-28, 2021 (afternoons in Europe). We'll have group exercises, role plays, case studies, and great interaction. To launch this new approach, I've reduced the fee by 50%. I hosted a dozen people from five countries in the October virtual College. Use this January opportunity to help launch you into the emerging economy with new energy and new techniques in 2021: https://alanweiss.com/growth-experiences/million-dollar-consulting-college-2021/ If not now, when?