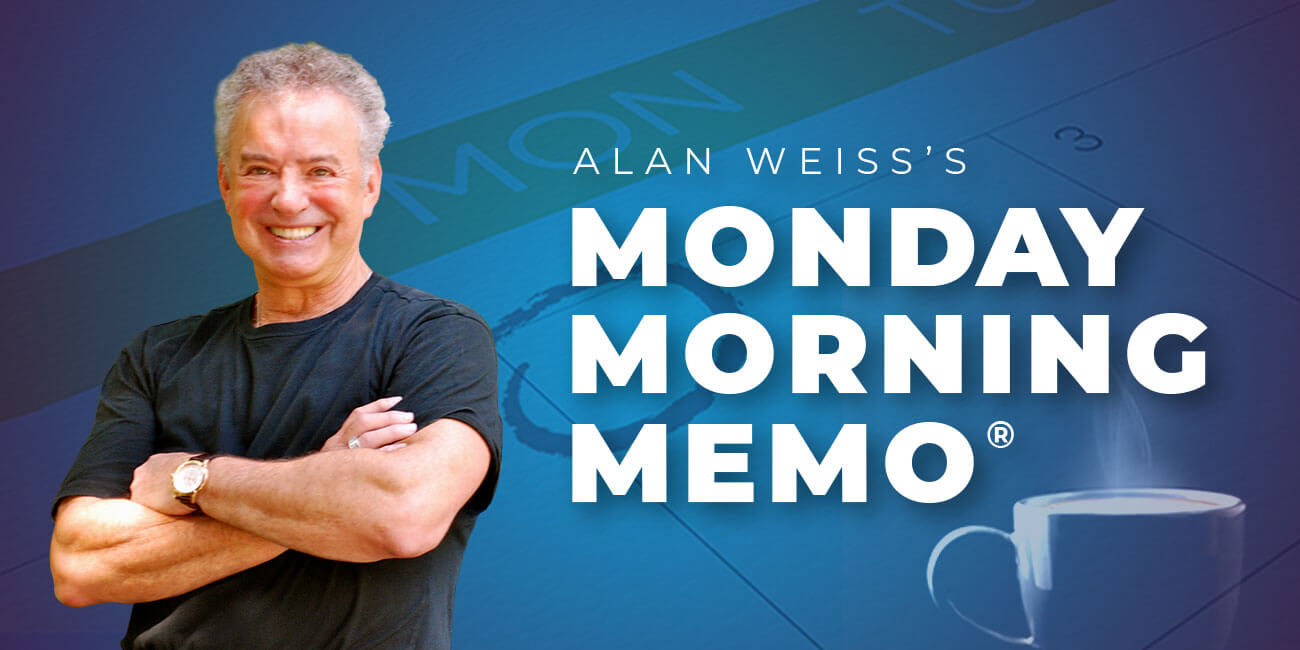 Alan Weiss's Monday Morning Memo® – 11/30/2020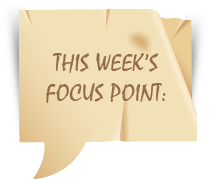 A retired guy smoking a cigar and walking with his puppy in Florida suddenly sees a small gator dart out of the water, grab the dog, and retreat under water, which is how these reptiles kill their prey. The man dashes into the water, submerges and feels around, and emerges with the dog in the gator's mouth. He puts them on the bank and pries the gator's jaws open, at which time the puppy runs up the hill. The gator returns to the water.
The man has some bad scratches and the puppy is treated for a minor puncture wound. He objected to anyone trying to go after the gator, pointing out it was just acting as it should and it was his fault for not using a leash and allowing the dog to be near the water.
When we act quickly, we are usually acting with emotion, not the intellectual, chess player's consideration of twelve moves ahead. There is a frisson of fear, or anxiety, or eagerness. We might deliberate on our investments, but we shouldn't about defending our family or buying a gift. (Many gifts are never purchased because we start to think about them in terms of money or receptivity.)
By all means be thoughtful about staying healthy. But be extemporaneous and spontaneous in your generosity and exploration.
By the way, that man never dropped his cigar.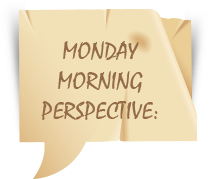 Trust your own instincts. Your mistakes might as well be your own instead of someone else's.—Billy Wilder
I would rather trust a woman's instinct than a man's reason.—Stanley Baldwin
MacKay CEO Forums: My long-time client and colleague, Nancy MacKay, is seeking additional chairs for her vast network which provides virtual meetings for business owners and executives. The chairs, while continuing to run their own businesses, also facilitate these meetings periodically, and gain exposure to potential clients by also addressing the groups and becoming known within the network. Here's a video conversation with me and Nancy with more information: https://vimeo.com/451547172/b19e467e3e. You can reach Nancy for further discussions here: [email protected] Just mention that I sent you to receive a quick response.
Million Dollar Consulting® College Goes Virtual: Join me for the first-ever virtual college over three mornings January 26-28, 2021 (afternoons in Europe). We'll have group exercises, role plays, case studies, and great interaction. To launch this new approach, I've reduced the fee by 50%. I hosted a dozen people from five countries in the October virtual College. Use this January opportunity to help launch you into the emerging economy with new energy and new techniques in 2021: https://alanweiss.com/growth-experiences/million-dollar-consulting-college-2021/ If not now, when?
Prestige Mastermind Group: I'm forming a small group of people who will meet for 90 minutes once a week by Zoom over 90 days during first quarter 2021:
• Maximum of five people
• Time adjusted to accommodate all members comfortably globally
• Meeting schedule set with all members for convenience
• 90 minute sessions over 90 days: January-March, 2021
• 9 meetings over that time span, virtually
• One-on-one work as needed and requested
• Video of all sessions within 48 hours
• Conditions permitting, an additional, live, full day meeting during March, 2021 with Zoom attendance for anyone who can't make it
The fee is $5,000. The first five applicants are in the first group. Additional people will be placed in subsequent groups. You can join now by writing me at [email protected] and paying here: https://alanweiss.com/store/quick-pay/
I'm predicting a "business renaissance" for late first quarter 2021. Do you want to be a part of it or not?