Alan Weiss's Monday Morning Memo® – 11/28/16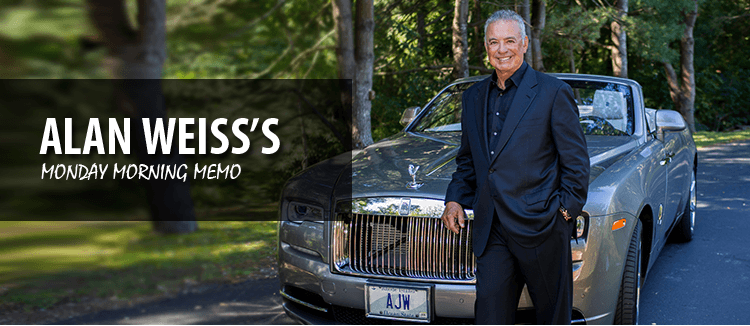 I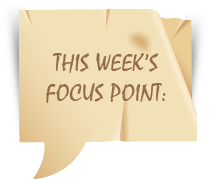 've learned that there's a difference between being opportunistic and being innovative. Opportunity is known to "knock." Innovation never does. You have to fire it up.
That's because we're usually opportunistic in response to some stimulus. We react well. Often, we're catching up to something that's already transpired. We see an opening and we rush through. We hear an idea and we implement it.
Innovation is the creation of new products, services, relationships, approaches (openings and ideas). I call it in my books "applied creativity" (since creativity itself is useless if not pragmatically employed). Innovation comes from within—we provide our own stimuli. And the best way to create innovative new standards is to have a lot of ideas. That's been the case with all the great innovators, from Ford to the Wright Brothers, from Edison to Jobs. Not all the ideas work, of course. Many are de trop. That didn't stop them and shouldn't stop you.
I was opportunistic on my way up the ranks and in finding a career in consulting. But I've been an innovator in becoming the thought leader in solo consulting. That's how you get to the top and stay on top.
If you're effectively opportunistic, that's great, but stop patting yourself on the back. Start creating new standards which allow others to be opportunistic through your innovation.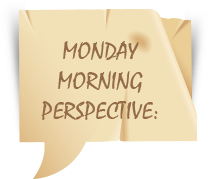 …for free will doesn't mean one will, but many wills conflicting in one man.
— Flannery O'Conner, Introduction to Wise Blood
Maverick Mob snd Monthly: Twice-monthly, 5-minute videos; weekly, 1-minute podcast; optional day with me in Boston. Stand out from the crowd, stand up for yourself, as little as a dollar a day! http://www.alanweiss.com/store/online-learning/maverick-monthly/
Million Dollar Consulting® Convention: My special guest Jonah Berger, best-selling author of Invisible Influence. Also three other general sessions, 12 concurrent sessions, panel, networking reception, much more. Over 400 have attended globally. Register here, view faculty: http://www.alanweiss.com/growth-experiences/million-dollar-consulting-convention/
New Livestream Series: Watch a one-hour workshop, rich in content, and ask questions while in progress, no matter where you are in the world. They are also recorded, in case you can't make the live event or want to retain the actual broadcast. I'm offering six, as detailed below, at $75 each, or $400 for all six. You can pay here: http://www.alanweiss.com/store/quick-pay/
Schedule:
• Feb. 23: The Strategist—How to set strategies for organizations or individuals
• Apr. 18: The Innovator—A methodology for systematic innovation
• Jun. 13: Creating 6-figure Projects—Consistently and effectively
• Sep.19: The Advisor—Advisory work as your primary intervention
• Oct. 17: Abundance—The mindset of success, happiness, and growth
• Nov. 16: The Expert—How to command a room, discussion, and direction


Alan Weiss's Monday Morning Memo® is a registered trademark of Alan Weiss and Summit Consulting Group, Inc.