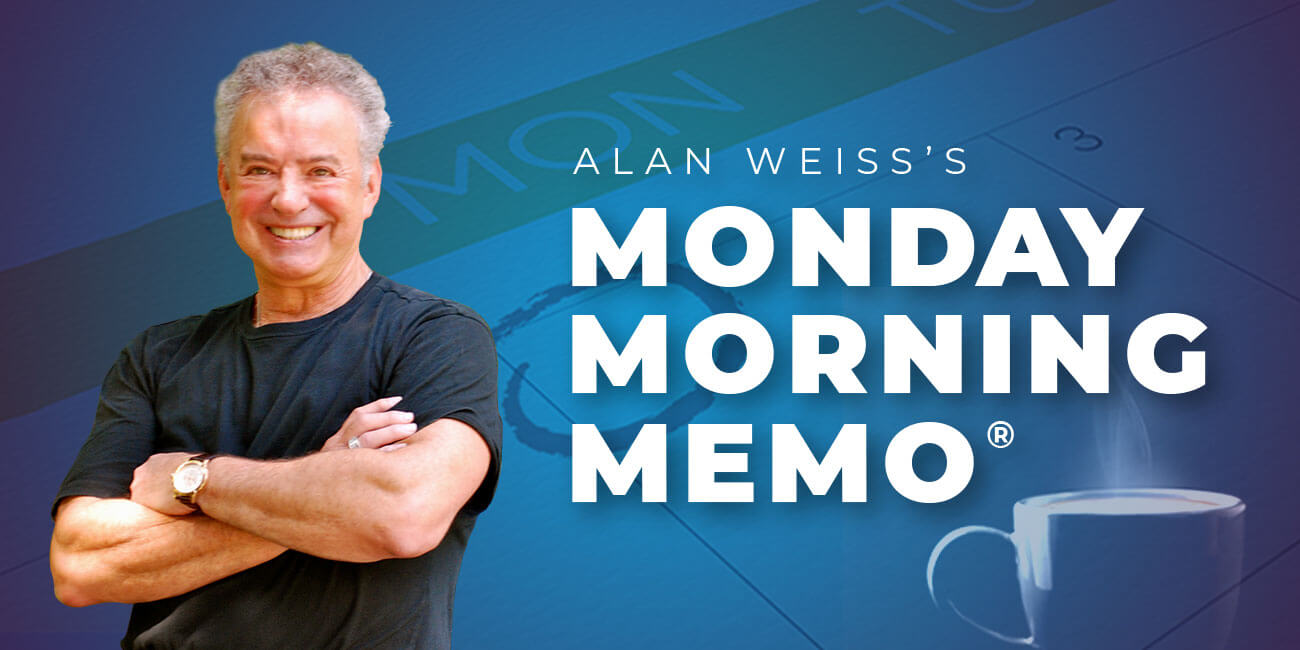 Alan Weiss's Monday Morning Memo® – 12/10/18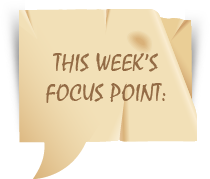 I remember the comic Stephen Wright saying once that he'd love to be able to daydream, but he keeps getting distracted. I'm easily distracted because I find everything going on around me pretty interesting (except golf, fishing, and running) so I take mental trips when I should be paying more attention.
I called the car dealership the other day, unhappy that they had picked up my car that morning and it still hadn't been returned by late afternoon. They got back to me frantically because they couldn't find my car. I said, "You can't find a Bentley convertible? Are you serious?" The service manager said, "Sir, you've called Mercedes and we service your SUV. Do you want me to transfer you over to the Bentley people across the lot?"
My wife and I call these "Alan Stories" and she could deliver a speech about them at a fee even higher than my own. I pretend to take umbrage but I enjoy self-effacing humor. Do you?
The most confident people (and institutions, and religions, and causes) I've ever known are those who can laugh at themselves rather than try to cover up every goof and explain away every dumb error. Eupeptic people are infectious.
Some time remind me to tell you about the morning I waited patiently for 20 minutes to enter a store at 9 and when I found out it had opened at 8…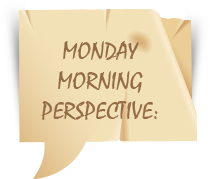 Self-deprecating humor and brutal honesty is a really freeing thing.
—Margo Price
Alan Weiss's Riff™
I'm inviting you to join me monthly in 2019 for Alan's Riff, a semi-improvisational hour with me during which I'll discuss combinations of the following: the arts, entertainment, sports, business, philosophy, politics, and everything else you need to be comfortable talking to almost anyone about almost anything. Become a true object of interest.
https://www.alanweiss.com/growth-experiences/alans-riff
Livestream Broadcasts 2019: Interactive, recorded broadcasts monthly on personal development: setting your own metrics, financial security, abundance thinking, support systems, and much more, an idea accompaniment to Alan's Riff. Engage in real-time Q&A and access the recordings at any time.
https://www.alanweiss.com/growth-experiences/livestream-experiences-2019/
Thinking Big: Spend a day with me in Miami (adjacent to a 5K race if you're interested) so you can run long and think big. We'll talk about how to see a bigger picture, suggest a larger project, obtain a higher fee. And this also applies to your personal life: vacations, investing, relationships, etc.
https://www.alanweiss.com/growth-experiences/thinking-big/
Million Dollar Consulting® Convention: Just outside of Washington, DC, speakers from six countries and my special guest, the inimitable Lou Heckler. Learn from over a hundred colleagues from around the world and emerge with the best of the best practices. This is the last one in the US for two years because 2020 will be in Australia! Current discount expires in December.