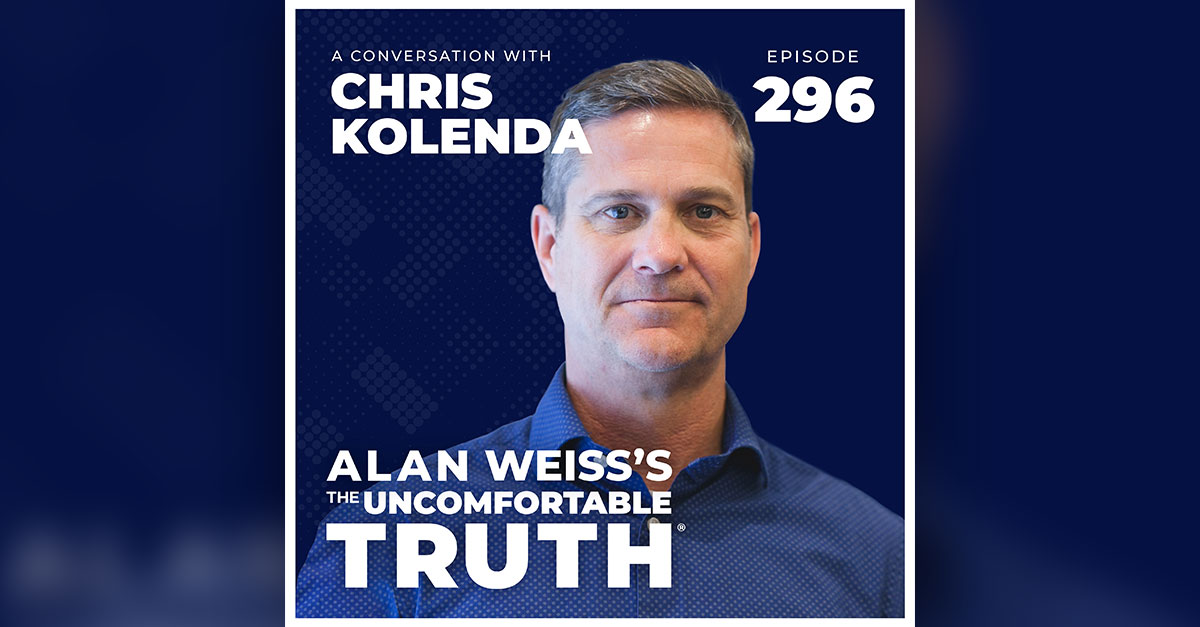 A Conversation with Chris Kolenda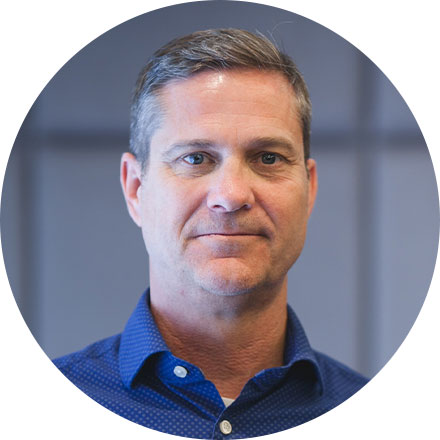 Meet Chris Kolenda
Chris helps extraordinary CEOs and consultants achieve big goals the simplest way possible. He also writes life-changing books and bicycle for great causes, like the 1700-mile Fallen Hero Honor Ride.
Chris is a warrior-diplomat, combining assertiveness, statesmanship, and wisdom to help his clients gain dramatic wins. A West Point graduate, internationally renowned combat leader, and retired Army colonel, he was a trusted adviser to three 4-star generals and two Secretaries of Defense, Chris became the first American to have both fought the Taliban as a commander in combat and negotiated successfully with them in peace talks. Alan Weiss has selected Chris for his consulting Hall of Fame.
His unique warrior-diplomacy has been featured in the New York Times bestselling books, including The Outpost by Jake Tapper. His contributions have also been cited in the world's leading newspapers and television.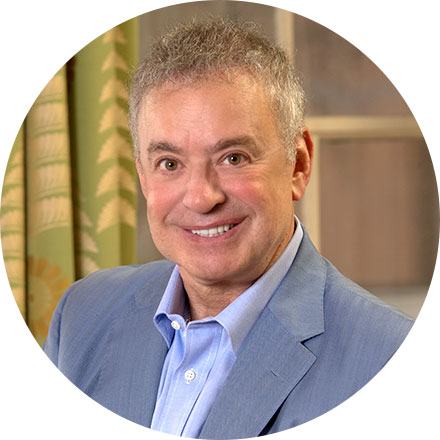 Meet Your Host, Alan Weiss
Alan Weiss is one of those rare people who can say he is a consultant, speaker, and author and mean it.
His consulting firm, Summit Consulting Group, Inc., has attracted clients such as Merck, Hewlett-Packard, GE, Mercedes-Benz, State Street Corporation, Times Mirror Group, The Federal Reserve, The New York Times Corporation, Toyota, and over 500 other leading organizations. He has served on several boards of directors in various capacities.
His prolific publishing includes over 500 articles and 60 books, including his best-seller, Million Dollar Consulting (from McGraw-Hill) now in its 30th year and sixth edition. His newest is Your Legacy is Now: Life is not about a search for meaning but the creation of meaning (Routledge, 2021). His books have been on the curricula at Villanova, Temple University, and the Wharton School of Business, and have been translated into 15 languages.
Get to know Alan
Show Notes
Chris gave up his commission as a full Colonel in Afghanistan to assist three, four-star generals and two Secretaries of State to try to negotiate with the Taliban. He was the only combat officer ever asked to do so. 
The lessons he learned he's applied to both business and charity. Chris specializes in helping leaders, entrepreneurs, and our "wounded warriors."
We talk about the readily-transferable leadership traits that lead to success in private business, including the great discipline and self-accountability that we encounter in most officers. But then there is the difficulty in moving from a world where feedback from below is rarely solicited—and Chris demonstrates how that can best be accomplished—to one where it's essential to listen to subordinates and customers.
He explains his battlefield webinars where executives learn "on the ground" why battles were won or lost, and then examine what those principles mean in their own businesses and lives. 
You'll hear about Chris's remarkable work with wounded warriors and his Saber Six charity, including a 1,700-mile bike ride to visit the gravesites of six men from his unit who died in battle. 
We also chat about whether the military and private business have grown too "top heavy" with general officers and business executives, and what that means for effectiveness and efficiency.
You'll be hearing this not too far removed from Memorial Day in the U.S., so the conversation provides an excellent opportunity to reflect on others' service and our own.
Alan Weiss's The Uncomfortable Truth® is a weekly broadcast from "The Rock Star of Consulting," Alan Weiss, who holds forth with his best (and often most contrarian) ideas about society, culture, business, and personal growth. His 60+ books in 12 languages, and his travels to, and work in, 50 countries contribute to a fascinating and often belief-challenging 20 minutes that might just change your next 20 years.
Introduction to the show recorded by Connie Dieken