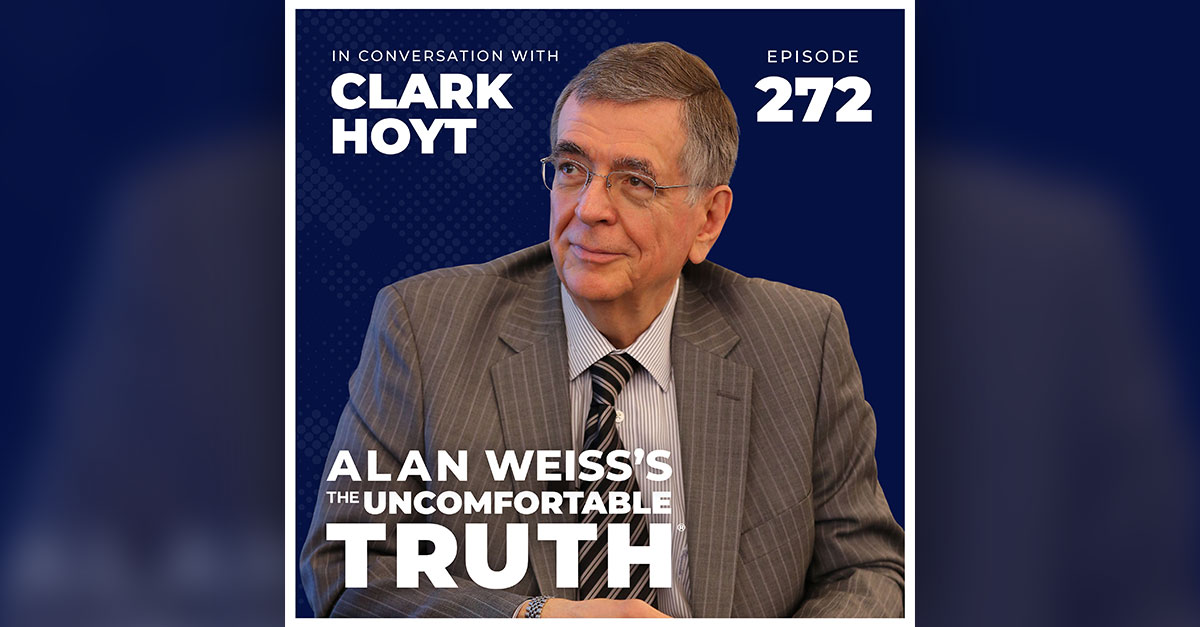 In Conversation with Clark Hoyt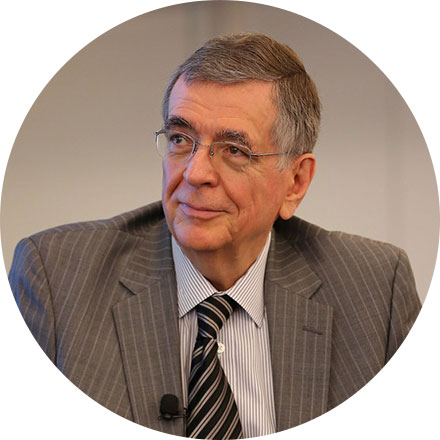 Meet Clark Hoyt
Clark Hoyt has been a reporter, editor, Washington bureau chief, corporate news executive and news ombudsman during a journalism career that started more than half a century ago, in 1968, at The Ledger in Lakeland, Florida. His first assignment was to cover a Ku Klux Klan turkey shoot.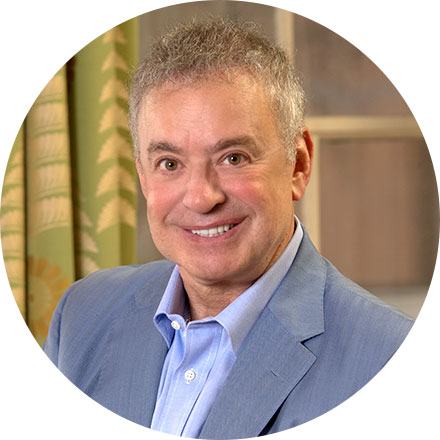 Meet Your Host, Alan Weiss
Alan Weiss is one of those rare people who can say he is a consultant, speaker, and author and mean it.
His consulting firm, Summit Consulting Group, Inc., has attracted clients such as Merck, Hewlett-Packard, GE, Mercedes-Benz, State Street Corporation, Times Mirror Group, The Federal Reserve, The New York Times Corporation, Toyota, and over 500 other leading organizations. He has served on several boards of directors in various capacities.
His prolific publishing includes over 500 articles and 60 books, including his best-seller, Million Dollar Consulting (from McGraw-Hill) now in its 30th year and sixth edition. His newest is Your Legacy is Now: Life is not about a search for meaning but the creation of meaning (Routledge, 2021). His books have been on the curricula at Villanova, Temple University, and the Wharton School of Business, and have been translated into 15 languages.
Get to know Alan
Show Notes
Are the community newspapers doomed to extinction? Are the major newspapers truly objective or biased in their reporting? Are we really talking about "news" and not "newspapers" because the latter are past "the point of no return"?
I met Clark Hoyt through our greatly respected mutual friend, Dr. William Winter, the former president of the American Press Institute (a client of mine for 20 years). Clark's views on the news parallel mine as we both can readily recall Walter Cronkite, "the most trusted man in America," who easily could have been elected president of the United States had he left the broadcast booth. We fondly recall Huntley and Brinkley saying good night to each other after their revered nightly broadcasts.
But today we see the competition of a hugely polarized society seeking confirmation bias (and little else) on the internet. I raised doubts about the objectivity of reporting and separation of news and opinion in the New York Times, about which Clark strongly disagrees. He raises great points about not equally reporting non-scientific and invalid points, but we then discuss legitimate opposing views based on moral grounds and the implications of moral narcissism.
His clarion call, however, is the loss of local news in the community—served today, when served at all, by weeklies—and the inability to learn of electric rate increases, school board actions, and who's become an Eagle Scout. This can never be made up at regional or state or national levels, and we're probably past the point of no return in trying to restore it.
Listen to our largely agreeing but sometimes dissenting points and make up your own minds whether, as I quote in the opening, the newspaper can still serve as a "vaccine" against disinformation and rabid disagreement.
Alan Weiss's The Uncomfortable Truth® is a weekly broadcast from "The Rock Star of Consulting," Alan Weiss, who holds forth with his best (and often most contrarian) ideas about society, culture, business, and personal growth. His 60+ books in 12 languages, and his travels to, and work in, 50 countries contribute to a fascinating and often belief-challenging 20 minutes that might just change your next 20 years.
Introduction to the show recorded by Connie Dieken