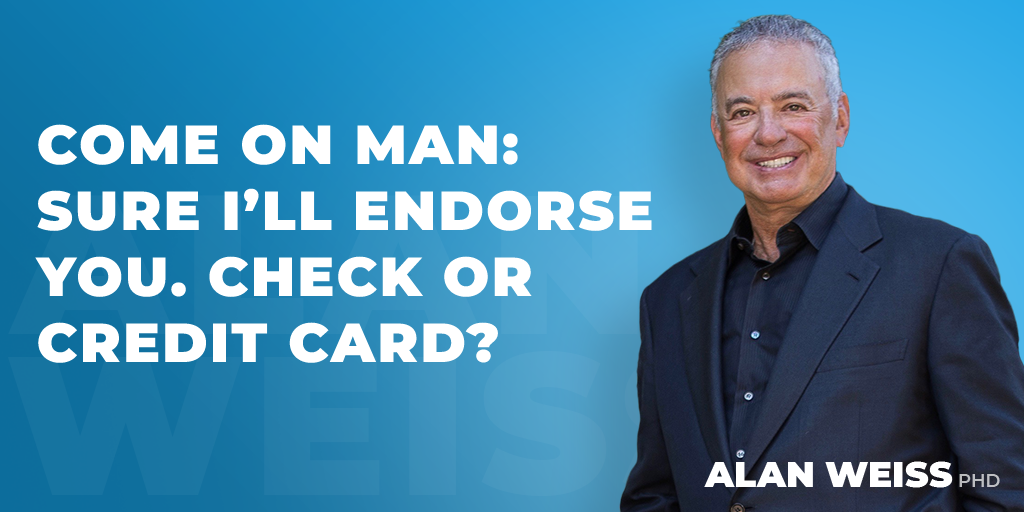 Come on Man: Sure I'll Endorse You. Check or Credit Card?
If you have to pay to be on a stage addressing people at a conference or convention, I have some unhappy news for you: Everyone in the audience knows that the organization only puts people on stage who have paid to be there. That says that it's money, not quality or value, that qualified you to be up there. It also means you start with very little credibility and you probably have low self-esteem if you think you have to "pay to play."
Here's the equation: Talent gets paid. Not the other way around.
I know a very high-profile guy who actually charges to give people a book endorsement. The problem is, everyone knows that.