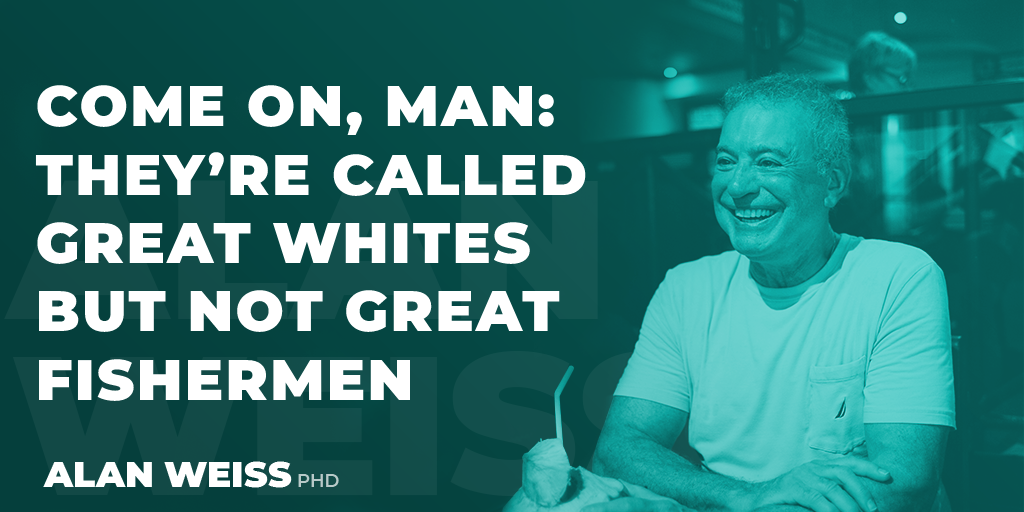 Come on, Man: They're Called Great Whites but not Great Fishermen
There are guys here on Nantucket at 6 in the morning and at 6 in the evening standing in the ocean up to their knees, in the wind and sometimes rain, casting a line into the breakers. I've never seen anyone doing this catch a fish, and I'm figuring these people must have rather poor home lives. I'm also waiting the day when a Great White takes the bait and pulls one of these guys out to sea. I'm guessing the fisherman will let go and won't put up much of a fight.
In the meantime, the morning papers have headlines about two different golf leagues fighting, with dozens of multi-millionaires lined up on either side. Can you root in a contest where both sides lose? Or can you get a Great White into a water hazard?