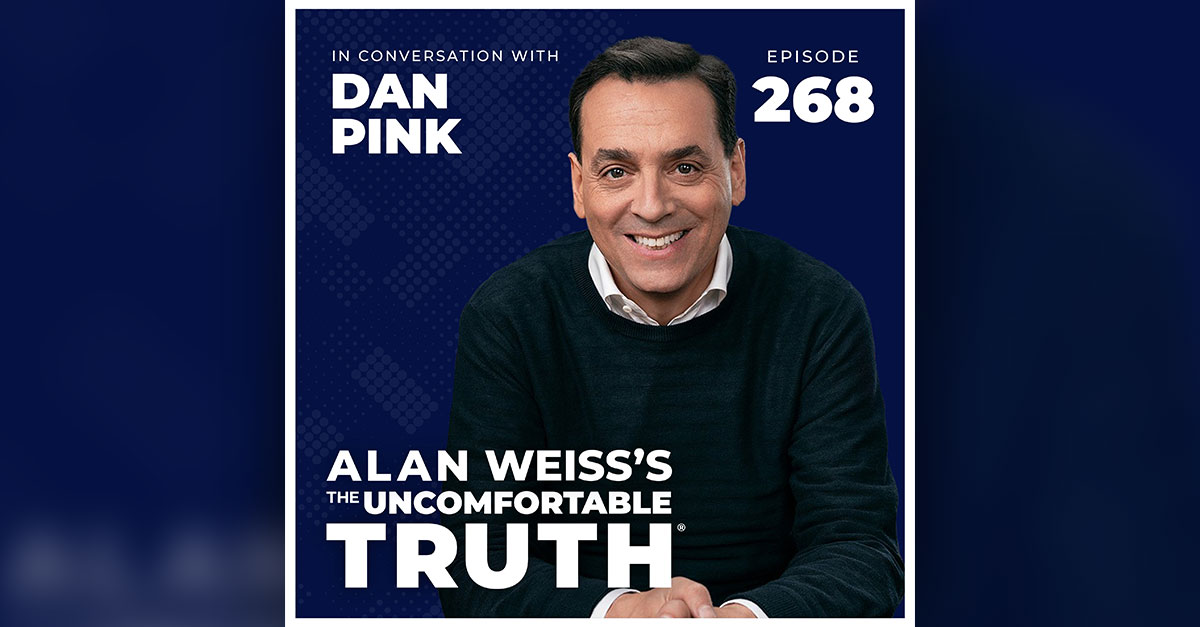 Dan Pink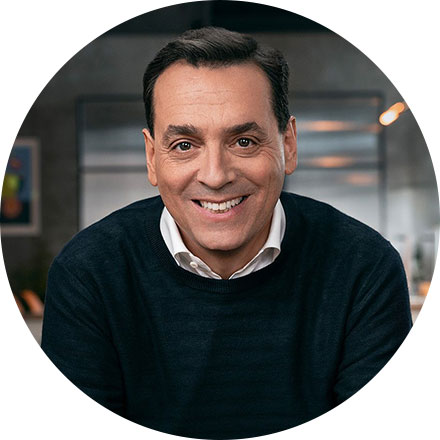 Meet Dan Pink
Daniel H. Pink is the author of five New York Times bestsellers, including his latest, The Power of Regret: How Looking Backward Moves Us Forward. His other books include the New York Times bestsellers When and A Whole New Mind — as well as the #1 New York Times bestsellers Drive and To Sell is Human. Dan's books have won multiple awards, have been translated into 42 languages, and have sold millions of copies around the world. He lives in Washington, DC, with his family.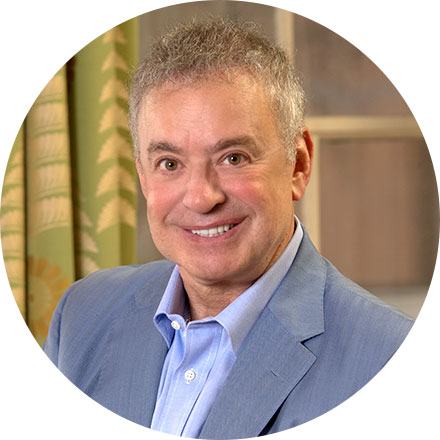 Meet Your Host, Alan Weiss
Alan Weiss is one of those rare people who can say he is a consultant, speaker, and author and mean it.
His consulting firm, Summit Consulting Group, Inc., has attracted clients such as Merck, Hewlett-Packard, GE, Mercedes-Benz, State Street Corporation, Times Mirror Group, The Federal Reserve, The New York Times Corporation, Toyota, and over 500 other leading organizations. He has served on several boards of directors in various capacities.
His prolific publishing includes over 500 articles and 60 books, including his best-seller, Million Dollar Consulting (from McGraw-Hill) now in its 30th year and sixth edition. His newest is Your Legacy is Now: Life is not about a search for meaning but the creation of meaning (Routledge, 2021). His books have been on the curricula at Villanova, Temple University, and the Wharton School of Business, and have been translated into 15 languages.
Get to know Alan
Show Notes
I met Dan Pink several years ago when we were both writing books in Nantucket. He is a diligent, "stone mason" (by his definition) kind of writer. He creates thorough documents, tight cases for his topics, and his attitude is that we wants to learn new things and not write about what he already knows.
As a guest speaker for me in my Thought Leadership conference, I remarked that he had a law degree but never practiced law for a single day and so he was a fine guy. I made coffee come out of his nose, which may be a real distinction. But be prepared for that session by checking on the backgrounds and web sites of my 20 participants. That's how careful and methodical he is.
I love his book, To Sell is Human, and this newest one, Regrets, is equally fascinating. You'll hear us talk about four kinds of regrets, a personal regret of mine, and how, perhaps, Frank Sinatra was somewhat disingenuous in "My Way."
We discuss "at leasts" and "if onlys" which is a kind of rationalization about the consequences of regrets. And you'll find us in agreement about the tendency of regrets (and stress and guilt) to drain energy and mask talent.
Dan assures me I'm not a psychopath, which is reassuring, since I deal with guilt very positively. And we note the difference between guilt and shame, the latter of which pummels self-esteem.
Alan Weiss's The Uncomfortable Truth® is a weekly broadcast from "The Rock Star of Consulting," Alan Weiss, who holds forth with his best (and often most contrarian) ideas about society, culture, business, and personal growth. His 60+ books in 12 languages, and his travels to, and work in, 50 countries contribute to a fascinating and often belief-challenging 20 minutes that might just change your next 20 years.
Introduction to the show recorded by Connie Dieken