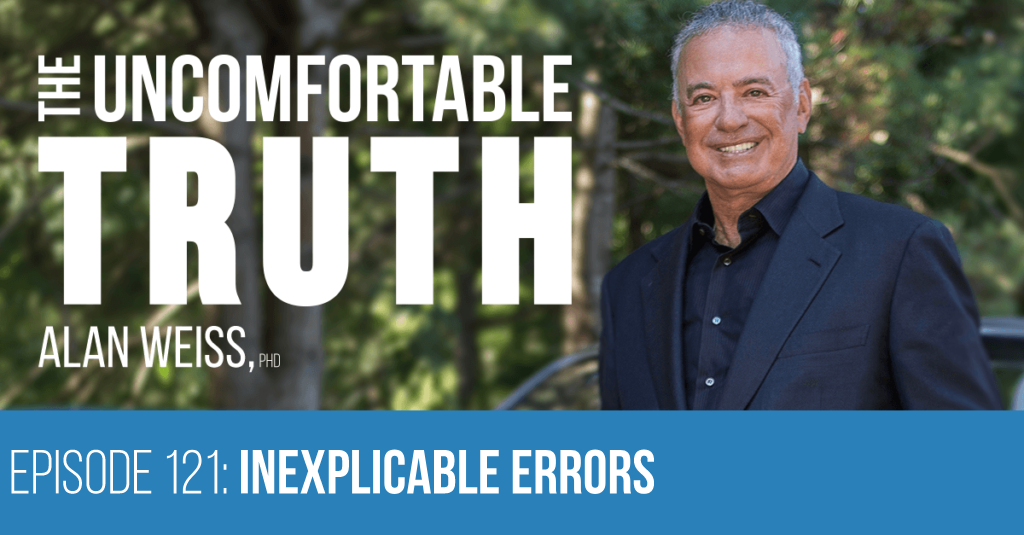 Episode 121: Inexplicable Errors
Why lies and fabrications stick to our histories like glue, and why we provide the glue.
---
And, be sure to think about your own history, the story of your life that you're writing each day. Are you secure enough to jettison the parts that are fabricated?