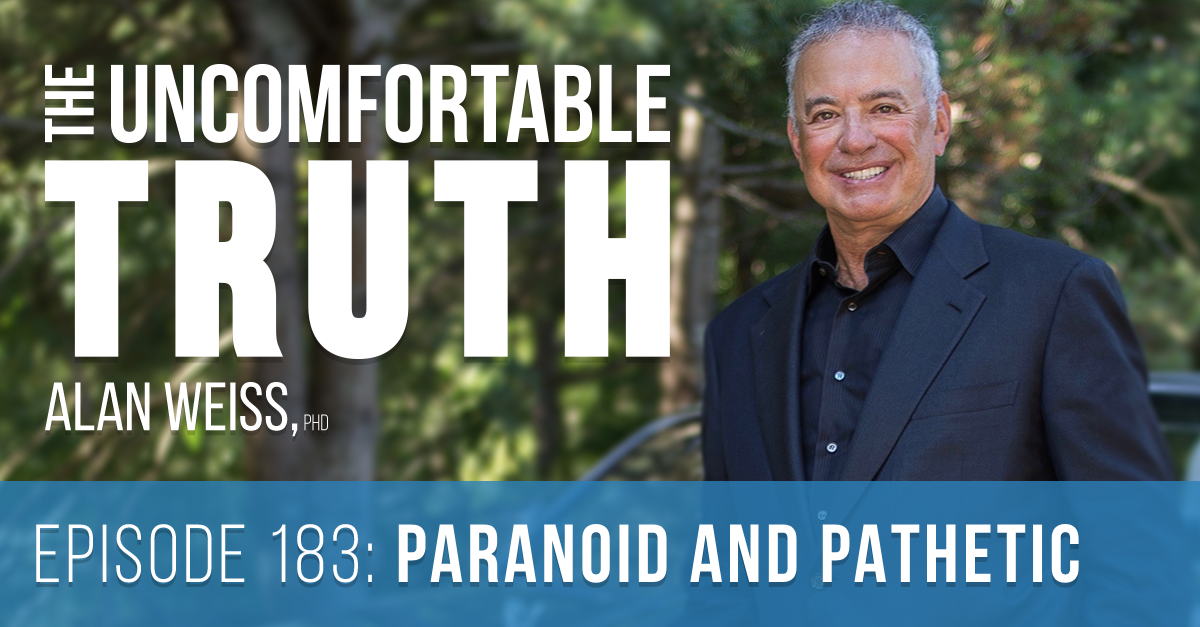 Episode 183: Paranoid and Pathetic
Mental illness comes in varied forms and perhaps it's the real problem we need to face.
Listen to this episode on your favorite podcast platform:
I don't tell Bentley, my dog, how to clean his paws and he doesn't tell me how to drive. It works out pretty well that way.