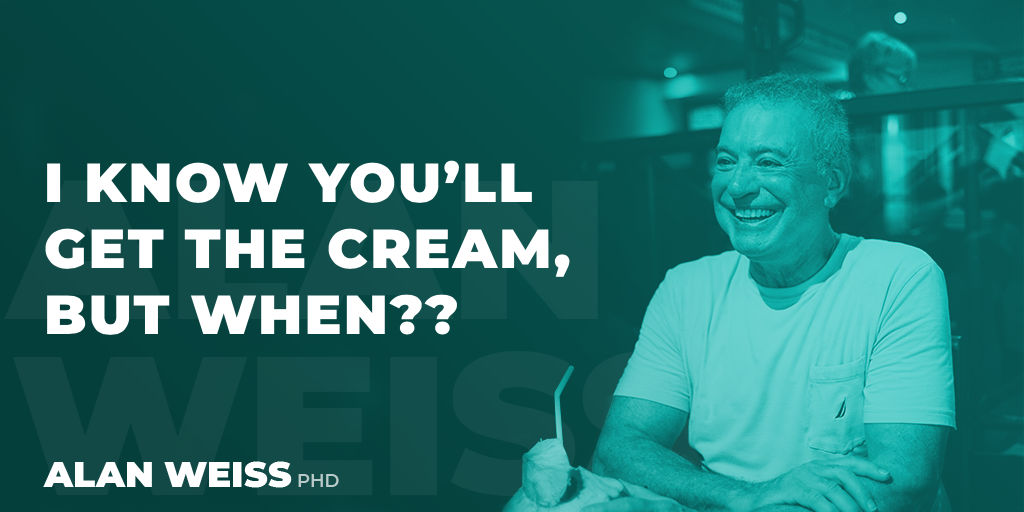 I Know You'll Get the Cream, but When??
The server brings coffee, as requested, at breakfast. But no cream. The server happily agrees to get the cream. By the time he returns, the coffee is not hot. About 35% of coffee drinkers like it black, so two-thirds of us do not. What is restaurant management thinking? That it's more efficient to make two trips and create an unhappy customer than to have cream on the table?
Why hasn't a server mentioned this, or the management changed their policy once customers complain?
Maybe the 35% just got weary of waiting.