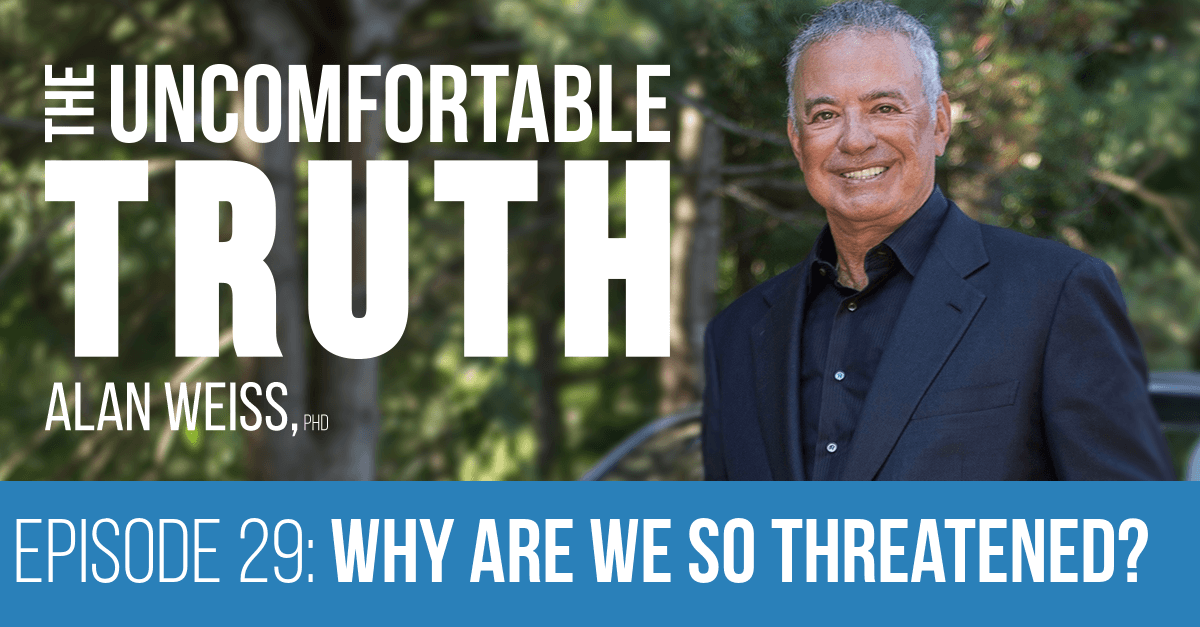 Episode 29: Why Are We So Threatened?
The reasons for and means to escape going through your life defensively and scared.
---
We're scared of the wrong things. We get threatened and give in to knee-jerk reactions. Taxi drivers, for example, protested and reacted completely the wrong way when Uber threatened their business. How far did that get them? Listen to this podcast, and discover how you could be reacting to things in a manner that is moving you away from your desired result.