Description
2015 Million Dollar Consulting Convention
Featuring Dr. Alan Weiss, Dr. Martin Seligman and The Expert Faculty
I'm creating a dramatically new experience–a consulting conference targeting solo practitioners and boutique firm owners that is open to the public. There has never been this kind of opportunity for growth, learning, networking, and contribution for this and related professions.
In the past to attend a conference, membership was required or only large firms were invited. But the economy is expanding, global opportunities abound, technology simplifies delivery and passive income, and I'm able to bring to one event the thought leaders in their fields who themselves are solo consultants and boutique firm owners.
For 2.5 days, you'll engage in extensive learning and interaction with colleagues from around the world, gain skills from the best around, and network with global peers.
Gain and Access
Choose those topics most relevant for your current needs-attend SIX concurrent sessions and THREE general sessions, plus facilitated roundtables-high content offerings.
Interact formally and informally with leaders in their fields.
Gain contacts and peer relationships.
Move your business rapidly to the next level, whether new or veteran.
Obtain pragmatic skills you can use immediately (in my workshops people often leave to call their office to rewrite proposals or change marketing investments).
Attend with staff members if you wish, create a "common language" in your business (at reduced rates).
Employ new philosophies about money, wealth, investing, and development.
Create more clients, more repeat business, and more referrals.
Expert Faculty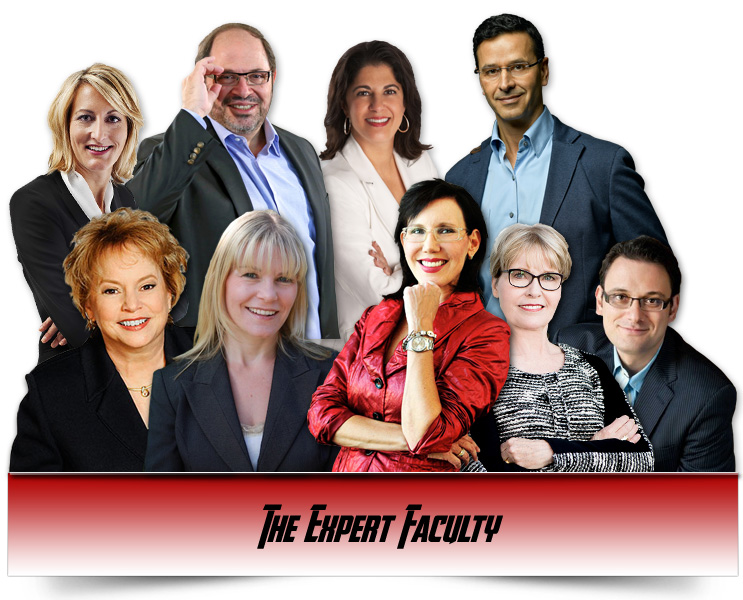 There is nothing else available like this for individuals and boutique firms. It's an ideal experience for:
Consultants
Coaches
Professional speakers
Trainers
Facilitators
Subcontractors
Small firm owners
Anyone seeking to enter professional services as a career
Service providers to these professions