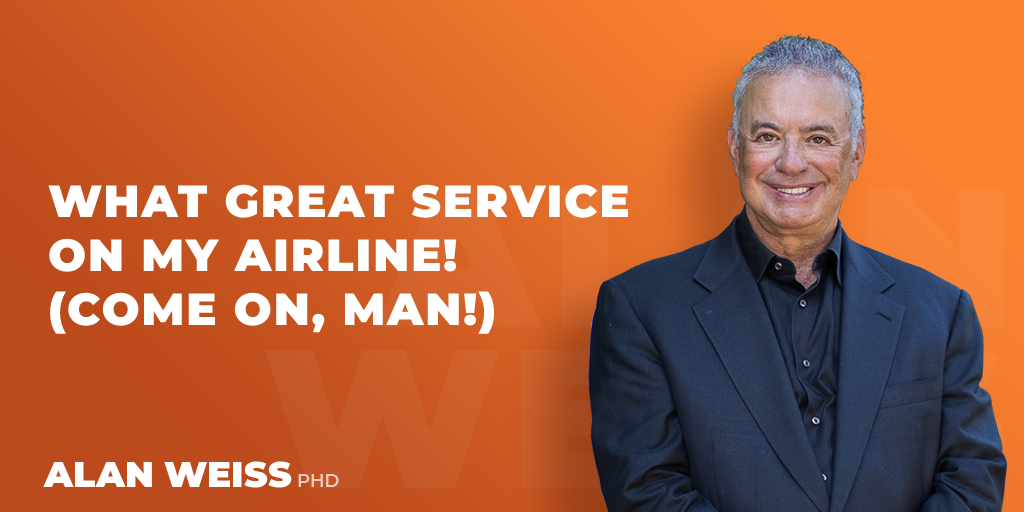 What Great Service on My Airline! (Come on, man!)
Years ago I was sitting in first class on Delta. There were 20 seats. I found it odd that three flight attendants were up there, and that a guy across the aisle was getting so much attention. I asked one of the attendants, on a guess, if he were a Delta executive.
"Oh, that's the CEO," I was told. He likes to fly a few times every month to see what the service is like."
"Do you know he's going to be on the flight beforehand?" I asked.
"Yes, his travel schedule is published."
"Shouldn't he be in the back, traveling incognito and unannounced"? I asked, amazed.
"I can't imagine him doing that," she told me.
My experience is that most senior managers have no idea of the customer experience that really exists. You need to tell them, because no one else is.