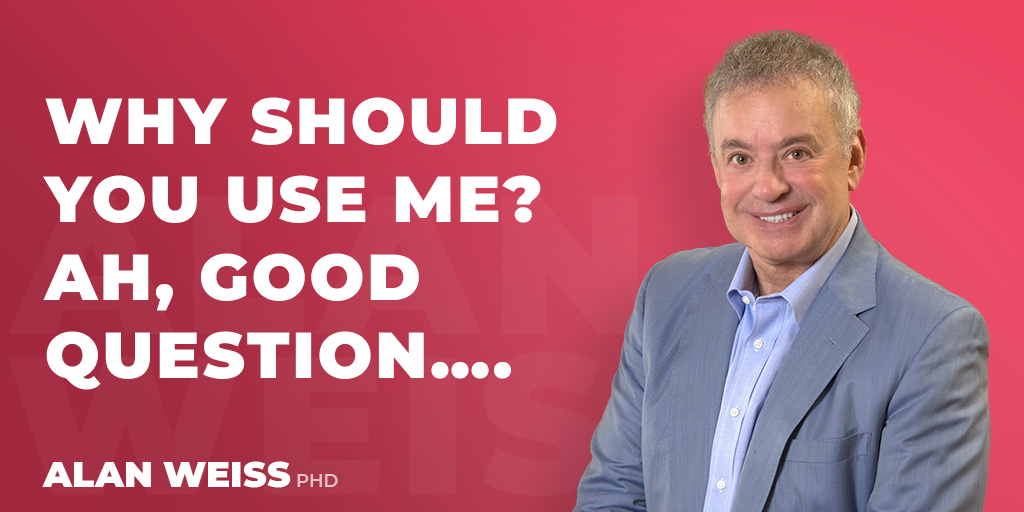 Why Should You Use Me? Ah, Good Question….
The time to make the "sale" is before you ever enter the buyer's office. The first sale is to yourself. A great many people lose the sale before ever walking into the buyer's office. They're focused on how to prove they're not an imposter and are good enough for the assignment rather than on how to improve the client's condition.
No matter how impressive your defense, you need to take the offensive. Get out of your own way.