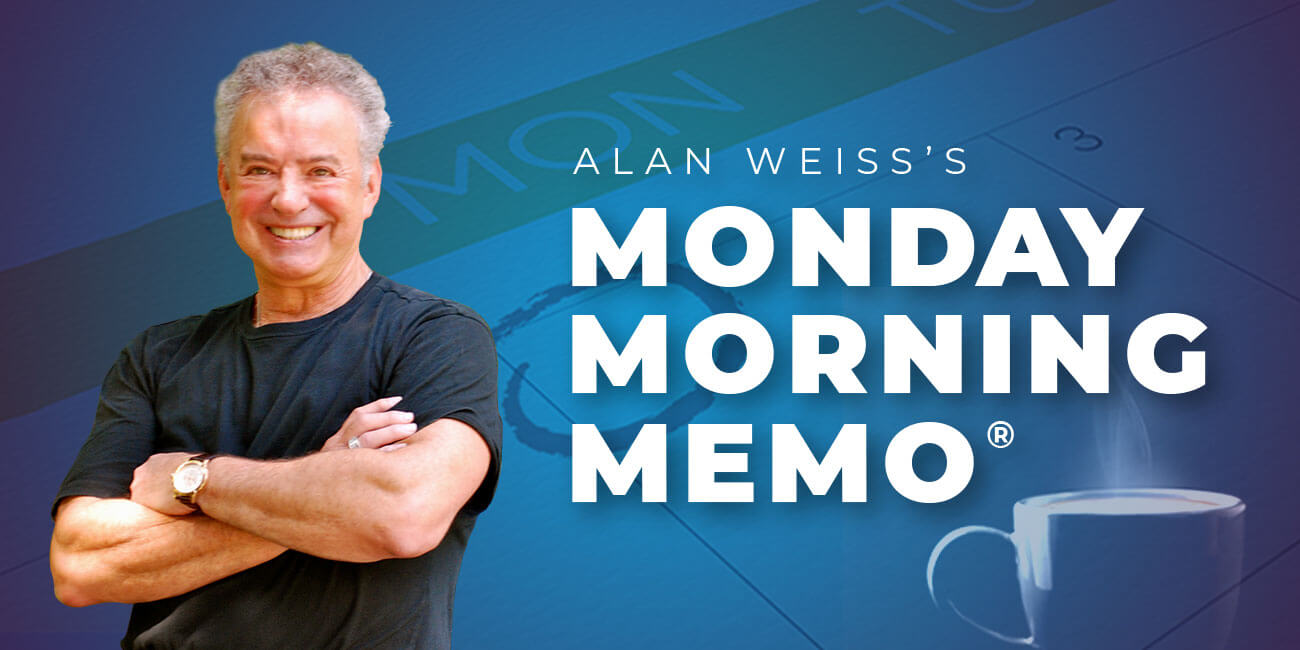 Alan Weiss's Monday Morning Memo® – 04/06/2020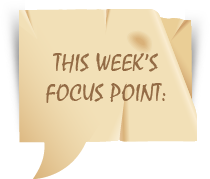 You can allow yourself to be battered and bruised by an unending stream of bad news, repeated ad infinitum by the media under the guise of keeping us informed. You can hide and wait things out.
You can, of course, listen and watch the news only sufficiently to stay abreast of government directives and what is permitted and prohibited. You can volunteer to help others, whether by a trip to the pharmacy and supermarket or merely a call to check up on friends.
As horrible as this illness is, it's going to end. There will be major ramifications about how we prepare for the future, and how we clean up in the aftermath, medically, financially, and humanely. There will be required changes in business and strategy. There will be lives reassembled. There will also be the inevitable political blame game that is increasingly boring and depressing.
The epiphenomenal dynamic can be investigations and accusations. Or it can be generosity and collaboration.
That choice is ours. I recently left some masks on the doorstep of a woman who I can't stand to otherwise be nearer than six miles, let alone six feet, such are her radical political views and claims of a higher moral plain. But she needed the masks.
She hasn't thanked me. I didn't expect her to. Neither her political views nor her thanks is the point. The point is that she was in need. If we can understand that overarching import, maybe we can all emerge from this a tad better off.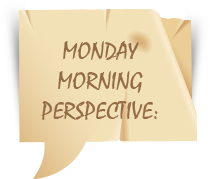 Our sins are more easily remembered than our good deeds.—Democritus
90-Day Coaching: I'll share best practices and help you with both professional and personal issues with a weekly call and unrestricted email. This is not a regular offering of mine, it's intended to help you not just weather the storm but to find sunny skies, and to be part of your support system. Obviously, I have limited slots, the response has been awesome, write me at alan@summitconsulting.com to sign up: $2,500.
Remote Sentient Strategy Training: I've created a simplified, one-day approach to setting strategy for small and medium-sized businesses and for divisions of larger businesses. A dozen people have been certified, and two have already launched the program, which is applicable for both non- and for-profits. It can be delivered remotely to clients, ideal in these times, and in person after these times return to normal. I hold periodic programs for certification via Zoom and can also prepare you one-on-one on that platform. Write me for details: alan@summitconsulting.com.
Reduced Growth Access Fee: My Growth Access platform, with well over $150,000 worth of my audio, video, workshops, texts, models, IP and so forth has been available for $5,000 for lifetime access, and I add something monthly expressly created for the platform. I'm offering it to you now for $3,500 because a great many people need these resources to sustain their businesses, and there is now time to thoroughly mine the huge content. Simply go here, ignore the actual fee, you'll only be billed $3,500: https://alanweiss.com/growth-experiences/growth-access/ 
Flying Solo: How to fly by visual flight rules (what you see) and instrument flight rules (what you can't see but have to know about) as a professional services provider or boutique firm owner. An inexpensive livestream broadcast to understand the synergies of "free and fee," how to overcome the loss of a buyer, how to uncover unseen potential markets, and much more. https://alanweiss.com/growth-experiences/flying-solo/
StratCom: How to set strategy as an independent consultant in post-crisis times to ensure your growth and prosperity. Whatever you were doing before has to be altered or even radically changed. Join a small group on a livestream broadcast to learn what you have to examine and how to make the changes now. Contact me to register: alan@summitconsulting.com $1,000 for the session, $1,500 includes 90 days of support.