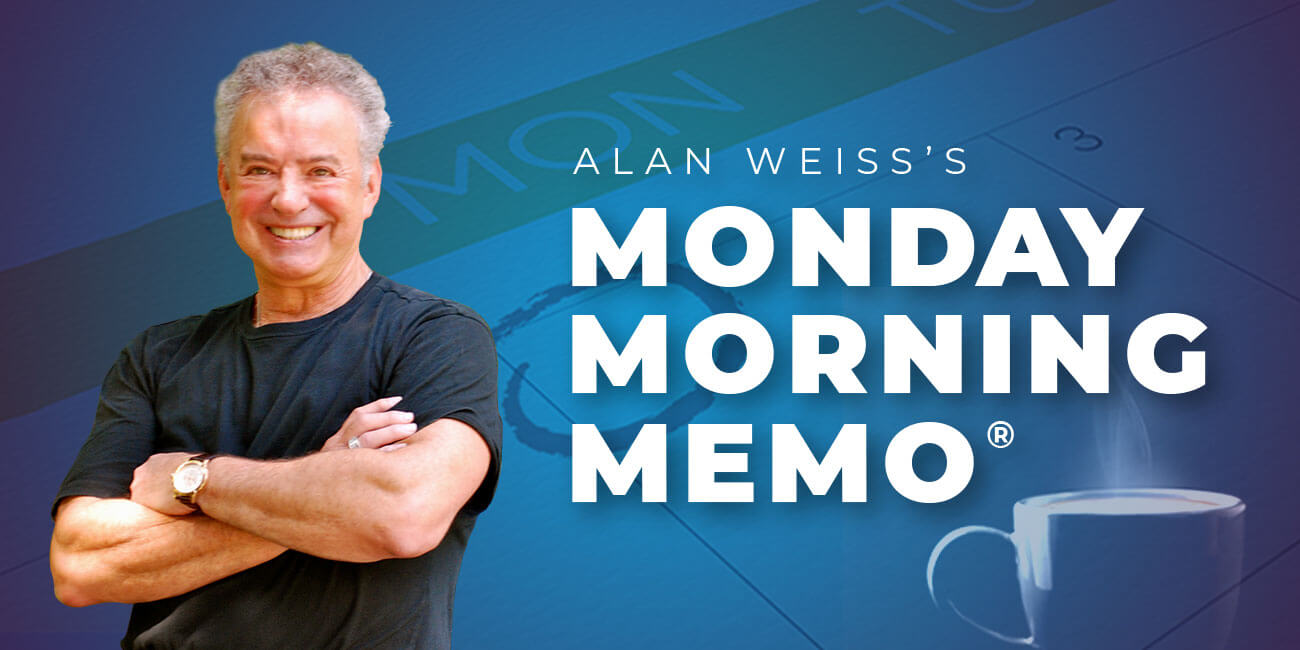 Alan Weiss's Monday Morning Memo® – 07/29/2019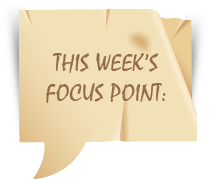 Some people are in a perpetual state of outrage. Their cause or agenda requires shouting and yelling and zero tolerance for any other viewpoint. But when everything is at a high volume, then nothing stands out. It all becomes merely noise. Faced with any kind of resistance, they become instantly ructious.
I've always been impressed by the phlegmatic leaders with whom I've worked and whom I've observed. They never "knee-jerk" and don't bounce off the walls. People who successfully land crippled planes, or lead troops out of the jaws of defeat, or calmly respond to crises (Johnson & Johnson CEO James E. Burke, during the Tylenol tampering crisis, being the avatar) are quite calm under even intense pressure.
On the road, if you're calm in an emergency, you don't make it worse. You know to "steer into" a skid, you don't recklessly keep turning the wheel. Skiing downhill, if you lose control, you can manage a graceful fall and avoid injury if you don't panic.
Ongoing outrage is a personality flaw. It leads to precipitous decisions and usually even worse outcomes. And it seldom leads to any kind of compromise, as we can see in both politics and society at the moment.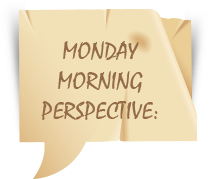 Stupidity, outrage, vanity, cruelty, iniquity, bad faith, falsehood—we fail to see the whole array when it is facing in the same direction as we. — Jean Rostand
Getting Started in Consulting Or Reenergizing Your Practice: I've established a very inexpensive day ($300) with me in Boston for those who can't afford my higher-end offerings (or who just like a bargain!). I'm even buying lunch. Spend six hours with me to learn the best practices in setting up a solo consulting operation or boutique practice, or reenergizing your current one. Register while there's still room. Click here to subscribe.
Six Figures to Seven (627): Gain the next level you need for your aspirations and lifestyle, no matter what the level of income. Over my 30 years in this business, I've helped people in my global community increase annualized revenues collectively by about $900 million. That is not a misprint. Spend two days with me and you'll see how it's done. Click here to subscribe.
Critical Thinking Skills: Here's where you can learn my methods for more quickly solving problems, making decisions, creating innovation, resolving conflict, and a great deal more. CNBC called me "The CEO Whisperer" in a major profile featuring my executive coaching. Here's what I'm whispering. Click here to subscribe.
Million Dollar Consulting® College: This is the last scheduled College after a dozen years. Join a small number of people who will work with me in an intensive 2.5-day session to master the best practices in branding, closing business, creating high-value and low-labor projects, becoming a trusted advisor, maximizing life balance, and much more. Includes 30 days of coaching with me at a world-class property. Click here to subscribe.