Alan Weiss's Monday Morning Memo® – 09/25/17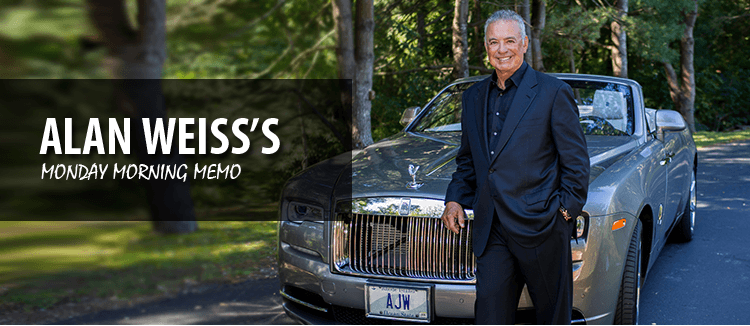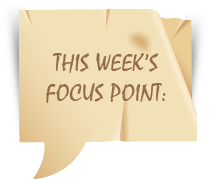 There's a difference between seeking respect and seeking affection. I've never cared whether clients like me so much as that they respect my opinions. As a matter of fact, employees and audiences often don't like me because I threaten their conventional thinking. I'm pursuing the electoral college (the buyer) and not the popular vote.
Example: After all the threats aimed at United Airlines after dragging that man off the plane, the company had a record quarter. No matter how much people complain about their treatment in coach on airlines, they are filling the seats because they want to get someplace for as little money as possible. The airline doesn't care about the complaints (being liked) because it's going to fill the seats anyway with the economics of its products. ("Take the seat now or we'll make them even smaller!")
If you read "smile sheets" and pay attention to what the audience thinks, or you're upset when client employees complain about you, you're using the wrong metrics. Your family should love you, and your dog will always love you (or at least pretend to). But your clients should respect you.
Life isn't a popularity contest, and rewards for popularity are like those for participation: often indicative of being present but not being effective.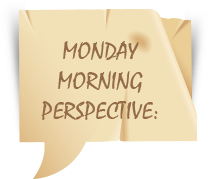 I'm not concerned about your liking or disliking me. All I ask is that you respect me as a human being. —Jackie Robinson
Spend two days with me in Carmel, CA: A focus on business growth in a great resort at a fantastic price with a small group of facinating people, Feb. 15-16. Write me for details: [email protected].
New! Evergreen Client Relationships: Join the global sales strategy expert, Colleen Francis, and me, for 1.5 days of intense work on:
Finding and landing ideal clients which possess huge potential for you
Chalking up instant wins to gain credibility.
Making yourself invaluable with TRF (The Reliance Factor) so clients seek you out again and again
Expanding your influence to exponentially grow opportunities within each client unit and site.
Would you like to learn how to develop million dollar clients with which you work over many years? We have, and we'll show you how.
This is a limited attendance experience. AND, we're holding it across from the famous Bacon Bar in Miami! You can attend at a discount if you sign up in the next three weeks: https://www.alanweiss.com/growth-experiences/never-ending-value-evergreen-relationships-lifelong-business/
2018 Million Dollar Consulting® Convention: This is in Boston in April. Almost 60% of the Chicago participants signed up in advance to guarantee their seats. There's nothing else like this, 2.5 days of accelerated learning, great speakers, networking with global colleagues, and business growth. You can save 60% if you register this month: https://www.alanweiss.com/growth-experiences/million-dollar-consulting-convention-2018/
Master Class Reprise: A dozen people focused intensely on moving to a larger stage, creating far higher value and fees, migrating to advisory work for six figures, exerting extemporaneous influence, and much more. I've scheduled another, identical program for December 6-8, later this year: https://www.alanweiss.com/growth-experiences/the-master-class-workshop/ The fee includes lodging at Castle Hill in Newport, meals, and local transportation.