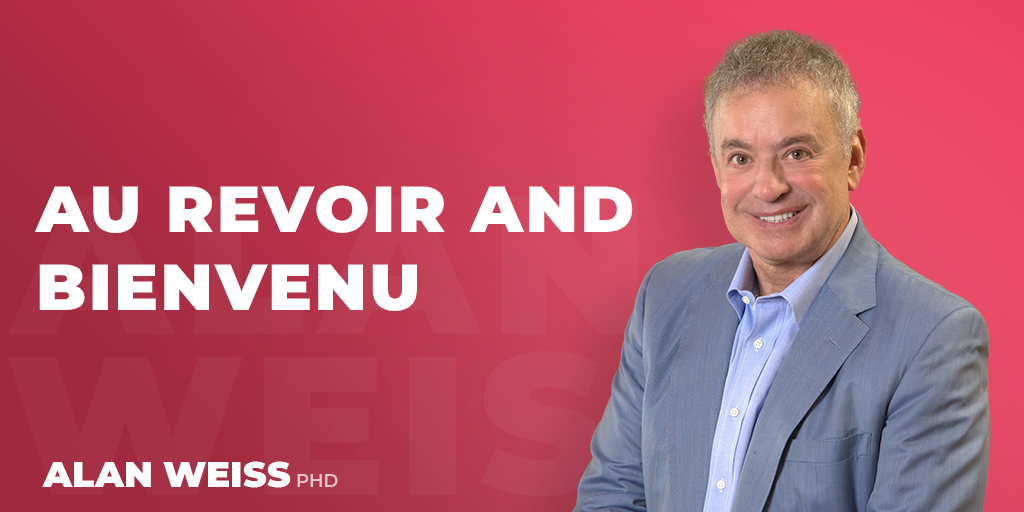 Au Revoir and Bienvenu
A lot of people are thinking, "Thank God 2020 is over!!" And, indeed, one metaphor is to shut that door and move on.
But crises are also crucibles. They allow the strong to become stronger, to learn new approaches, to create new resilience. One thing I've learned over the years is that we have more control than we often believe, and consequently, we unfortunately ignore it or jettison it.
Move into 2021 with more than just relief and hopes. Change your business, change your life, change your mindset.
I think this will be a great year and I'll make the best of it.
What happens to you will be a matter of what you think.