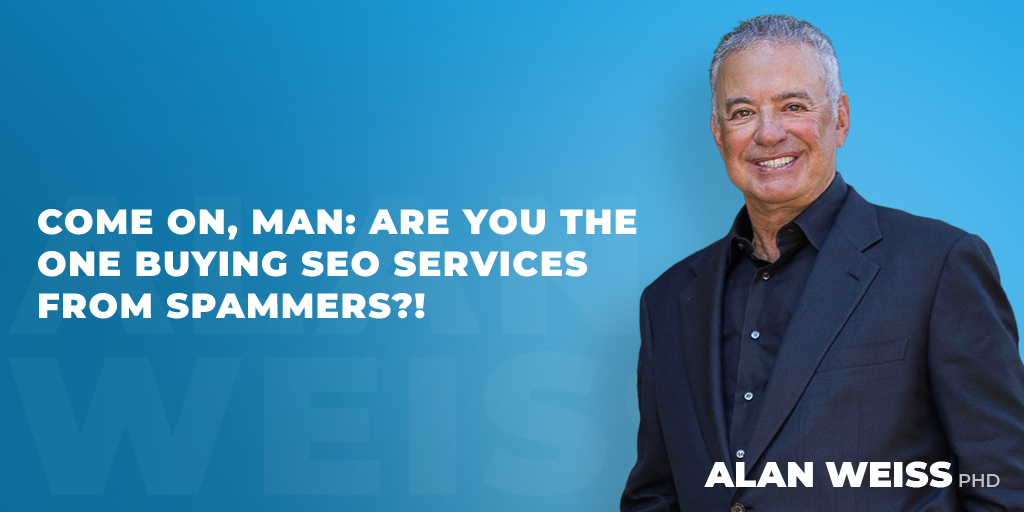 Come On, Man: Are You the One Buying SEO Services from Spammers?!
How are you buying things today, from consumer goods to professional services? My guess is that you're using remote means for "minor" things, and referrals from people whom you trust for "major things." So you don't look for a tax accountant on the internet, you ask someone who has a successful business, and you don't ask for referrals to buy a wrench, you simple Google wrench suppliers.
The nature of all selling has changed. People don't need to be "closed." There is no "pain point," no "elevator pitch" (unless you're lost in the 50s). Today, we have to enable the buyer to buy, and we have to promote evangelism. Bring your clients and prospects together, remotely or in person. Allow others to sing your praises.
Of course, that assumes you have praises to be sung.