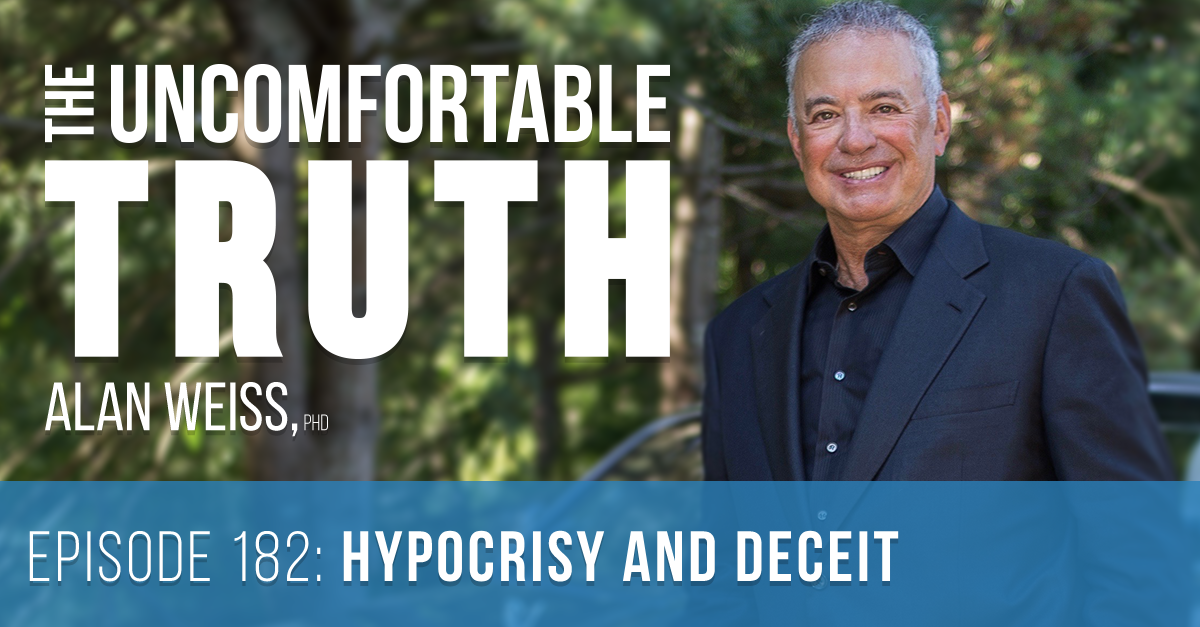 Episode 182: Hypocrisy and Deceit
How we're not told the truth and people distort the truth and think we don't know.
Listen to this episode on your favorite podcast platform:
Hypocrisy and deceit sounds like a good name for a law firm. Let's take it a little deeper than that, though.