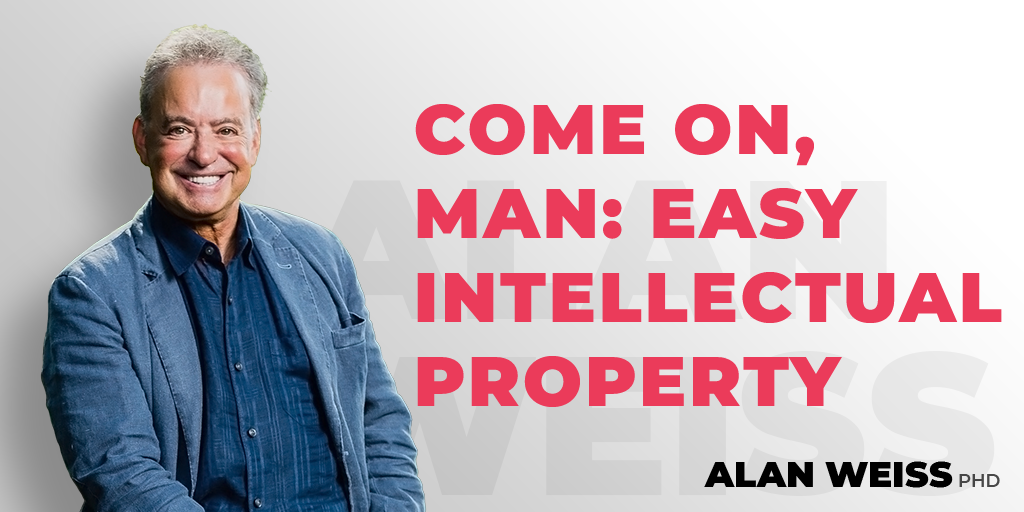 Come On, Man: Easy Intellectual Property
I take a minute or two for a quick look at LinkedIn every morning, and I stumbled on a series of videos a guy posts which I found myself really agreeing with.
Then I realized it was my stuff! No attribution, no reference, no acknowledgment. So for him, this is "instant IP." Just add video.
I'm going to consider it still more flattery and validation of my work. I'm also going to publish here my definition of "reach": The number of names on your lists of quality nature (buyers and recommenders).
I'm looking forward to seeing that on LinkedIn in the next few days!
(PS: This guy interviewed my once, and I did it as a favor. He hasn't even had to pay for one of my books!!)