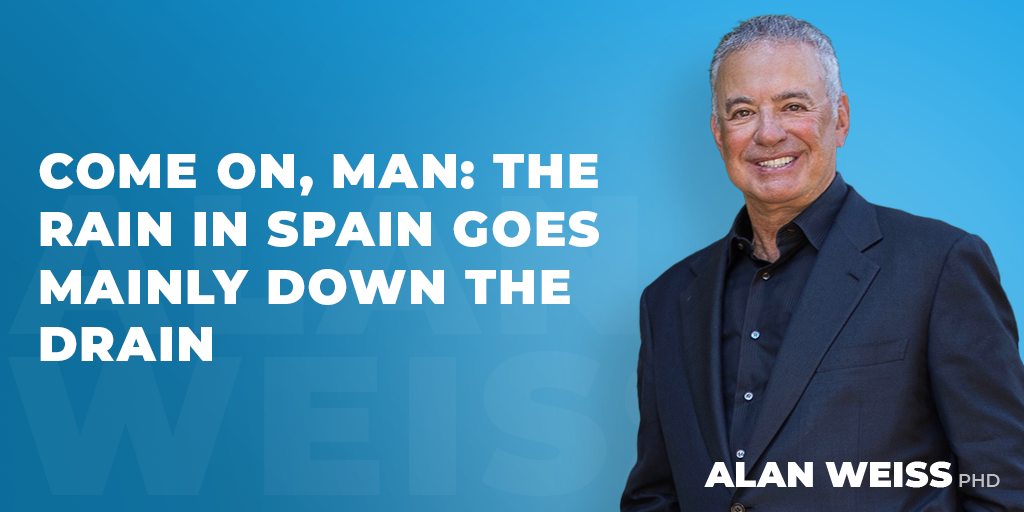 Come On, Man: The Rain in Spain Goes Mainly Down the Drain
We're in Harrods, in the "perfumery," and a very casually (sloppily) dressed woman is eating a huge, sloppy sandwich at a seat and mirror used for testing makeup. A guy walks by who looks like he was just washed ashore, with what look like pajamas covered with a hoodie. At breakfast in the hotel, which is a buffet, the people at the next table took both a water bottle and orange juice carafe meant for everyone to use and simply put them on their own table.
What were they on Star Trek, phasers???