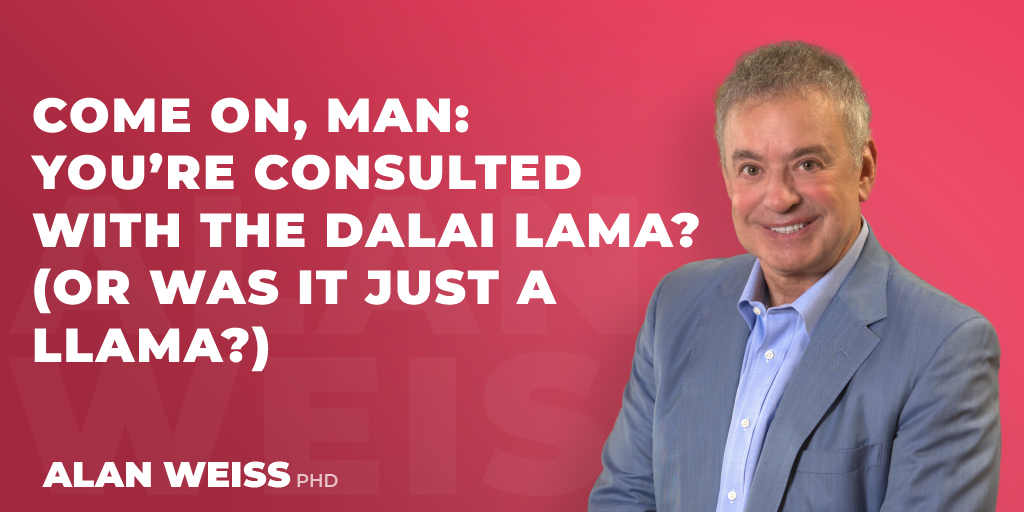 Come on, Man: You're Consulted with the Dalai Lama? (Or was it just a llama?)
Do you really expect to be taken seriously when you claim to be "one of the ten top motivational speakers in the world," or "one of the most prolific, best-selling authors globally," or "the country's most famous coach" (especially when I've never heard of you in all these cases)?
Maybe I live under a rock, or maybe it's easier to sit at your keyboard and dream than it is to get out of the house and work.
I once nearly got my dog, Trotsky, into that fraudulent industry of "Who's Who" books, but just before publication they demanded to talk to him. I was arranging it, but he refused on principle.
And, of course, that long string of undecipherable initials always helps with credibility. (Looks like a scrabble board that was disturbed by a runaway gerbil.)
Just because you were in a plane that flew over California doesn't mean you were in Hollywood or that you starred in the movies.