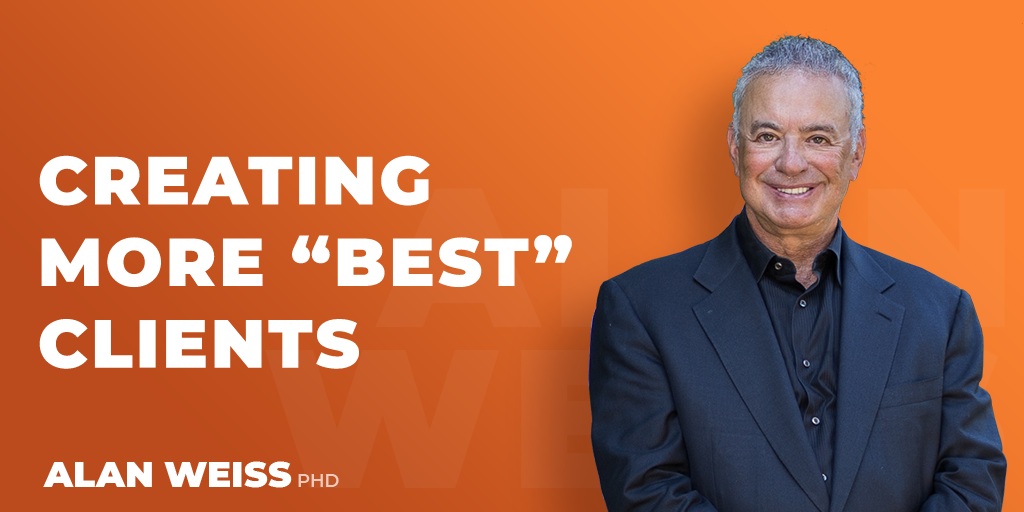 Creating More "Best" Clients
A great many professionals try to mix their clients with their prospects to create "evangelism" which will forge new business. Fair enough.
But think about this: Your fastest and best route to new business is to specifically mix your best clients with your "second best" clients. The latter already respect you and use your help. But they can utilize your value still more, which your best clients do.
That's far more powerful evangelism and can create very short term, high fee business. What are you doing to get these buyers together and talking? This is why I've long advocated the creation of communities (NOT "tribes") of clients.