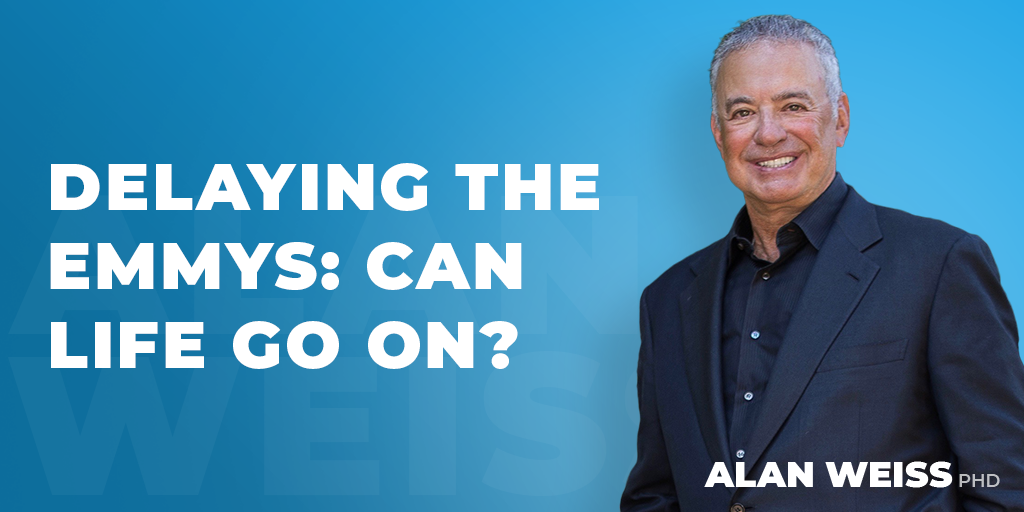 Delaying the Emmys: Can Life Go On?
---
So the writers' and actors' strikes have pushed back the Emmy Awards about four months or so to January, where they'll be piled up against other awards shows like chain reaction fender benders at a stop sign. What if the strike isn't settled by then?
What if we simply did away with all the self-congratulatory award shows, with the red carpets, inane interviews, insipid patter, and swag bags? Would society really suffer? Would the arts decline? How do you really determine a "best" actor or director? And why do they continue to have male and female acting categories in this day and age?
Ratings for these shows have steadily declined over the years, and they appear on broadcast TV which is like using a dinosaur on a racetrack.
January (or maybe later): Will anyone remember what the awards are for?!