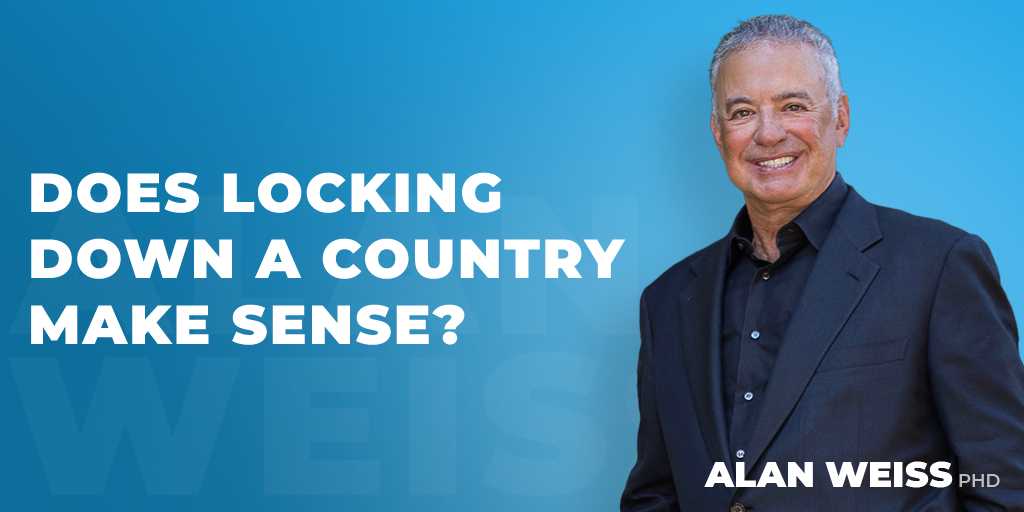 Does Locking Down A Country Make Sense?
New Zealand had a recent case of someone positive for Covid and now is in its toughest lockdown in over a year. Jacinda Ardern, the much-praised Prime Minister, had embarked on a strategy all along of eradication, not trying to live with the disease. Australia has had similar policies with harsh restrictions in cities and the government's projection of no international travel until well into 2022 (or beyond).
Covid is something we have to live with, not hide from. If we "shut down" business and society we are causing more economic deaths than medical deaths, I wish the New Zealanders best wishes and good health, but the way to fight this disease is with better vaccines, masks, and social distancing as conditions require, not by forcing people to live like prisoners. There are few things in life that are zero risk, including driving on the streets, flying, having children, and eating too much of the wrong foods. And if we said that so long as there was a chance of illness or death an endeavor was forbidden, no one would be driving, flying, or dining out—or perpetuating the species.