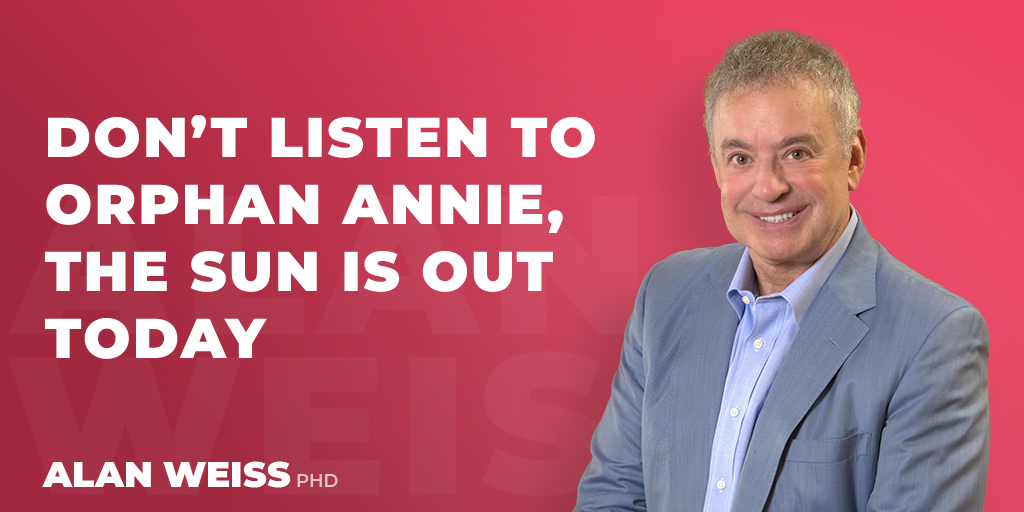 Don't Listen to Orphan Annie, the Sun Is Out Today
I believe New Jersey just dropped mask mandates for public schools. We're all learning to live with Covid, just as we live with the flu.
If you're a consultant, it's time to get back to your life. You can't network on a computer screen, you can't shake hands on Zoom. Most of all, your self-development isn't going to take place sitting in your sweats in front of a keyboard any more than you can learn to sail, ski, ride a bike, or play tennis from a book.
Are you really going to look back some day and boast, "I was really conservative during Covid, one of the last to emerge from my cave!!" You'll be boasting, of course, to people doing far better than you'll be doing.