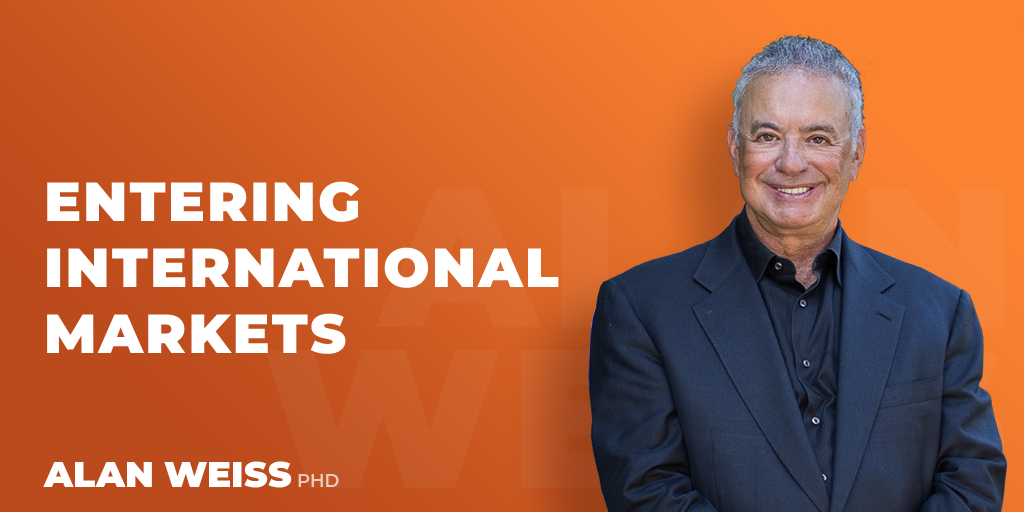 Entering International Markets
Choose the course of least resistance:
Domestic clients with overseas operations
Foreign companies with domestic operations
Current clients' foreign customers and suppliers
Use counsels' offices and chambers of commerce, e.g., German counsel general in San Francisco
Use associations: American manufacturers association of Tokyo
Offer to speak at foreign association meetings remotely (cite your expertise, value to the audience, provide a demo video if possible)
Visit somewhere you want to go and alert local trade associations, professional groups, chambers of commerce that you'll be in town
Rules of thumb:
Offering to see someone within driving distance is unimpressive.
Offering to see someone a plane ride away gets you a good chance ("I'll be in town").
Offering to see someone an ocean away will probably result in an offer to host you most of the time if you have a strong brand.