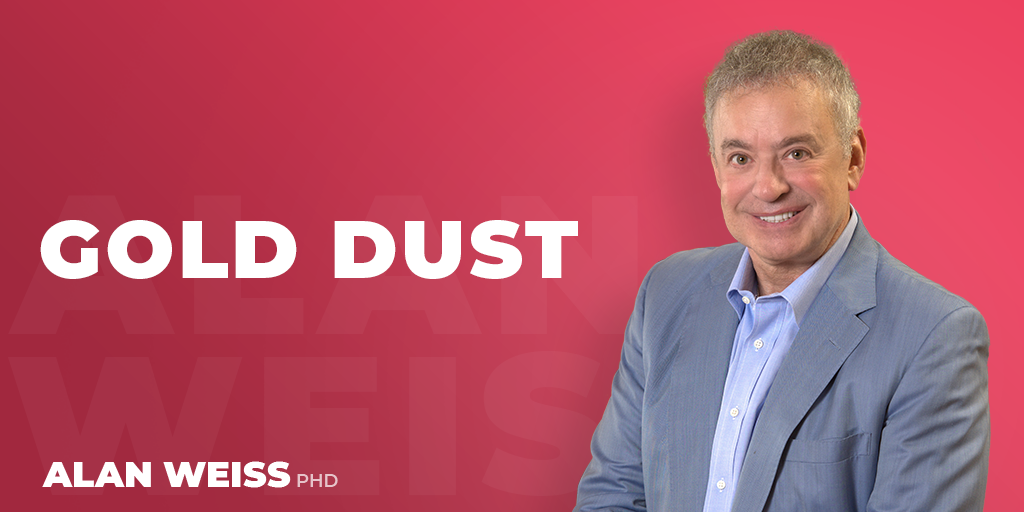 Gold Dust
The first people to find gold in the hills of Alaska came back with so little that it didn't even fill a used rifle cartridge. But that brought a hundred thousand in search of wealth, of whom 30,000 actually were able to prospect, of whom 4,000 found gold, of whom a few hundred became wealthy.
That's about half of a percent who achieved great success.
Think through your next venture and prepare for it.