Million Dollar
Consulting
®
CONVENTION
2020
Date:
December 1 – 3, 2020
Location:
Sydney, Australia
Venue:
The Sydney Harbor Marriot
Fees:
$1,600 for others, and $1,175 for Australians and New Zealanders.
Due to the health emergency and the requirements of the Australian and US governments, this program is being rescheduled.
This event has been rescheduled to December 1-3, 2020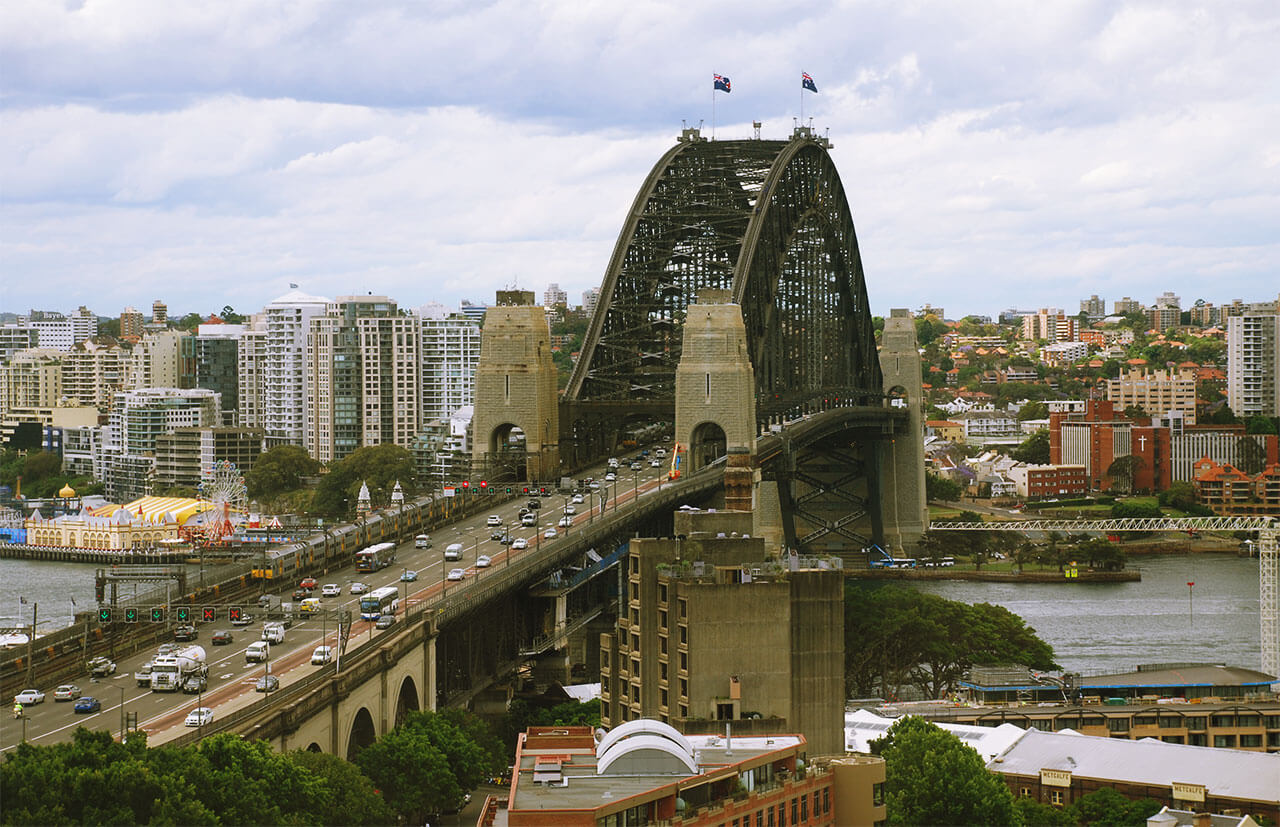 For the first time I'm taking the Convention out of the US to one of my favorite places in the world, Australia. This will be my 19th trip.
After my sold-out workshop on Best Practices in Adelaide in 2018 I was encouraged by the attendees to return with the convention in 2020. Our 2019 Convention was a full house in April 2019 in Washington, DC. 
We already have nearly 50 people registered for Sydney, half from outside New Zealand and Australia!
You'll hear the best of the best generously sharing their knowledge on acquiring business, marketing, brand building, delivering strategy, serving as a trusted advisor, advanced coaching, and so forth. The networking is fantastic during extended breaks, lunches, and cocktail receptions.
I'll be updating you on the agenda and speakers during the year, but here's a key benefit now:
We will be running from 9AM – 4PM on the first two days, and 9AM – 12PM on the third day.
Million Dollar Consulting® Convention 2020 in Australia: Fees are $1,300 for others, and $975 for Australians and New Zealanders. This is good until September 30, 2019, at which point they go up to $1,600 and $1,175, respectively.
Register now, get a great discount on the fee, and prepare yourself for an event without precedent anywhere in the world.
Presenters
In 2020 we'll have three main stage presentations, 6 concurrent sessions. We'll have a cocktail reception, two lunches, and the opportunity to appear on video.
Here is a preview of the presenters: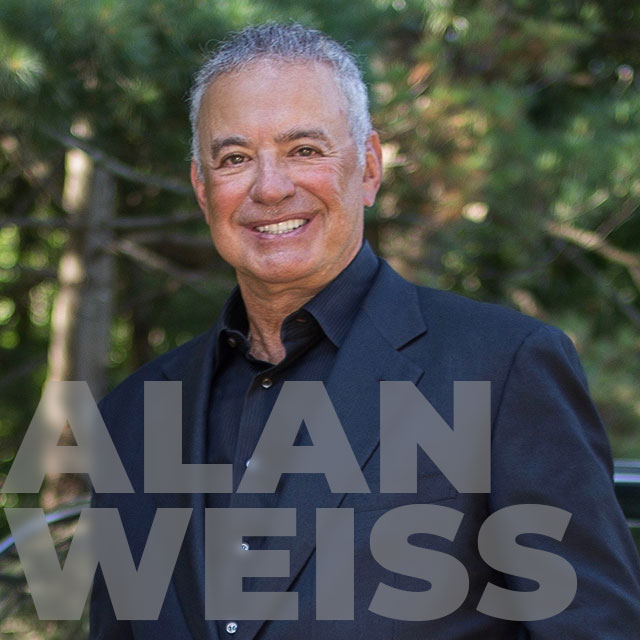 OPENING KEYNOTE: ALAN WEISS
How to Fearlessly Double Your Income at Half the Labor
Alan Weiss introduced value-based billing to the solo consulting profession in the 1990s. Since then, his "Accelerant Curve" has helped professionals move to higher fees and lower labor, concurrently. One estimate by independent sources has found that he has increased the revenues of people in his global coaching programs since 1996, on an annualized basis, by $900 million.
With his typical entertaining and iconoclastic manner, spend the opening session with Alan as he provides you with the antidote to the fears people have that inhibit their ability to grow, how to have the "courage of your talent," how to stop "self-editing," and how to stand out in a crowd (and look good while you're standing out).
"A brand," he says, "is how people think about you when you're not around."
Well, he is around in this convention, so listen to the techniques he's employed to build the strongest independent consulting brand in the world and how you, too, can dominate your market while increasing your real wealth: discretionary time.
You can always make another dollar, but you can't make another minute. So start now.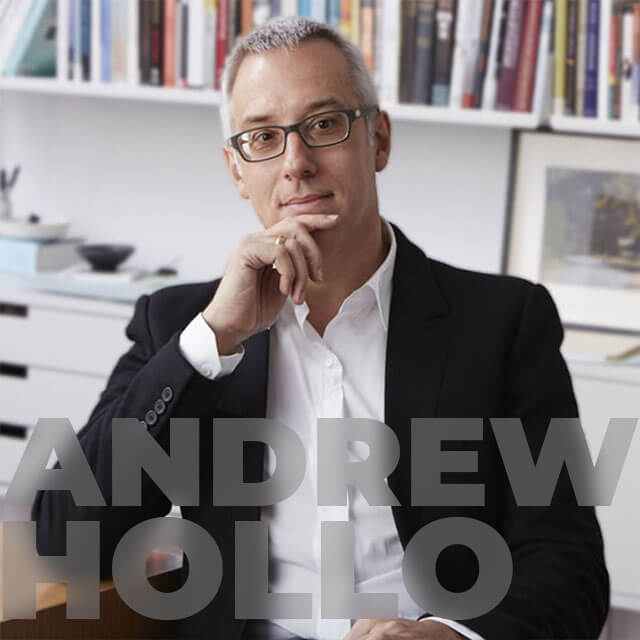 ANDREW HOLLO
Always shining, rarely raining: Mindsets, strategies and tactics to never have a bad month again
Andrew has been in business 20 years and has never had a 'backwards year' of any substance (this is, where he's earned less than a prior year), and for the last 10 or so, never a 'bad month', let alone a 'bad quarter'. He used to think that revenue certainty was a myth, and also used to believe that budgeting and having revenue targets was essential. Instead, he will share with you the following practices:
Adopting a 'no upper limit' mindset
Why reducing labour intensity allows you to say 'yes' all the time
Build revenues, don't control costs
Boulders, rocks and pebbles: have projects of all sizes
3 time horizons to focus on every single working day
How two types of pipeline are the best insulation against a 'bad month'
Have many revenue sources
Service many types of clients
Accelerate the sales process to get paid fast
About Andrew Hollo
Andrew Hollo will help you and your people willingly align their effort so you remain focussed on your mission, despite the complexity and chaos around you.
Andrew Hollo is Australia's leader in creating synergies amongst disparate groups to solve complex and ambiguous problems. He has been extraordinarily successful in demanding, uncertain public sectors where change pressure is greatest: health, justice, human services, environment, infrastructure, regulation.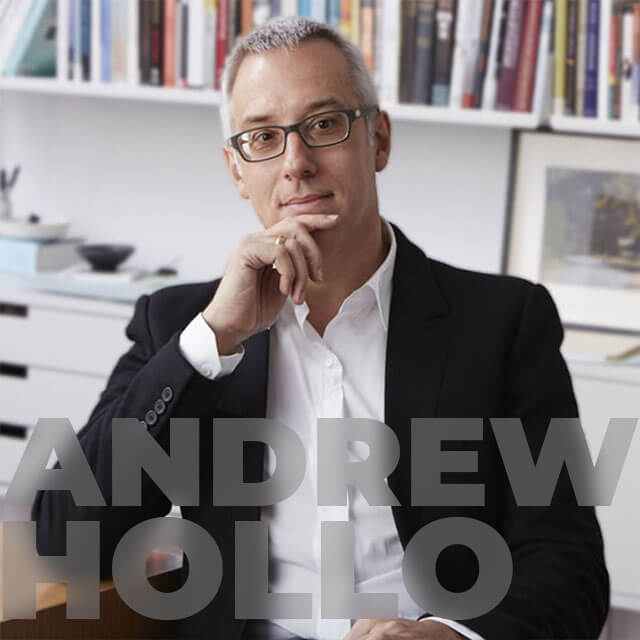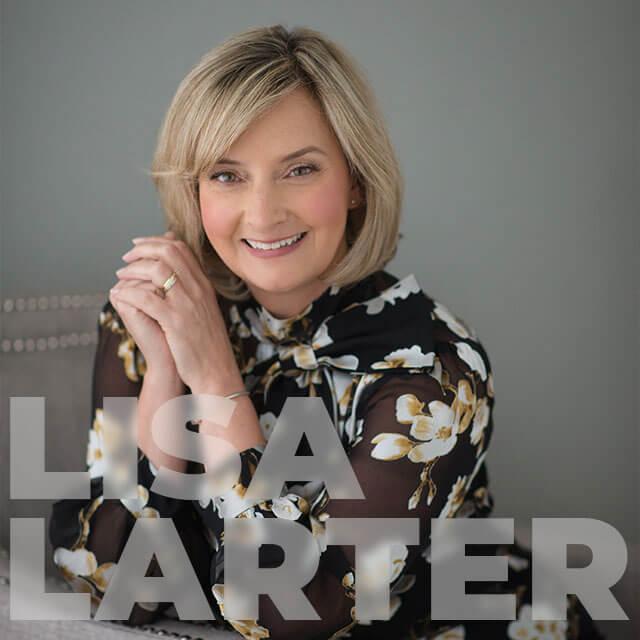 Lisa Larter
The Digital Divide
The way buyers buy has changed, so has the way they seek you out and form judgements around your ability as a consultant.  What is it that separates the consultants experiencing explosive growth in their business from those who are struggling to get by?
Why do some consultants receive regular and recurring referrals, leads and endorsements, whereas others remain a best kept secret?
Your digital footprint is the secret to bridging the divide between those who are thriving and those who are barely surviving.  In this keynote you'll learn:
Seven crucial strategies for developing your digital footprint and amplifying your expertise so you are no longer a best kept secret.
Three core elements that are a necessity for you to have on your website today that most consultants miss resulting in lost revenue opportunities.
The number one thing you need to do to dominate your niche in the digital space to be seen as an expert and thought leader.
Five ways you can optimize your presence on LinkedIn to attract the ideal buyer to you and your consulting practice.
About Lisa Larter
Lisa's main focus is helping business owners integrate modern marketing with effective strategy to get real results. I want to inspire as many people as possible on the potential of using Social Media in your business as a way to connect, relate and collaborate. People buy from people, therefore people need to put people first always.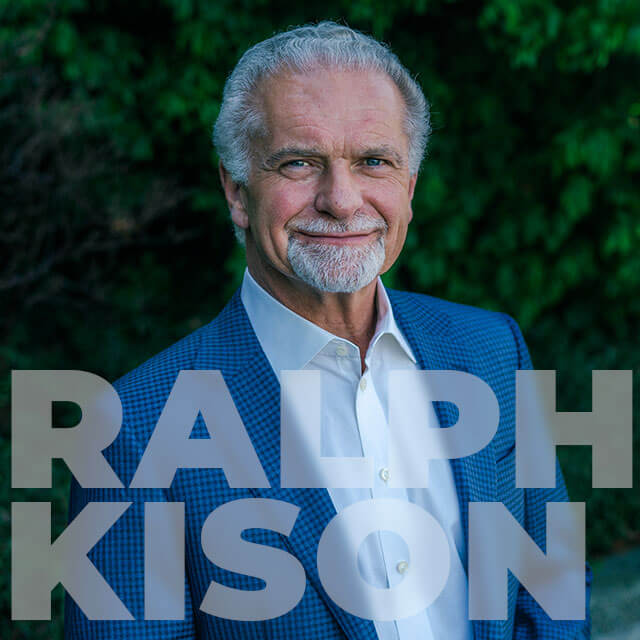 RALPH KISON
The Sales Diamond™ Business Development Strategy
Ralph will present an engaging session on how to sell your services and expertise based on your value, not low fee, by leading clients to an informed buying decision. This results-driven model works extremely well for those selling professional services or looking to grow their consulting practice.
Learn how to:
Position yourself to become a Strategic Partner and Trusted Advisor
Tap deep into your business network to capitalize on existing relationships and obtain high quality referrals
Utilize the Sales Diamond™ to:

Earn the Right to present your services and expertise through effective engagement, qualifying and discovery of your client's requirements
Secure Commitment by presenting high value customized solutions that exceed clients' expectations; achieve alignment and secure commitment by leading your clients to an informed buying decision

Develop a unique and powerful value proposition to forge strong client relationships and create additional business opportunities
The first sale you make is to yourself. Are you buying what you're selling?
About Ralph Kison
Ralph Kison, President of Kison Inc., works with companies and associations across North America in business-to-business and professional services environments.
Ralph serves his clients in the capacities of trusted advisor, facilitator, trainer and coach. His range of experience enables him to assist clients address strategic planning, organizational development and talent attraction, development and retention issues. Typical results are increased employee engagement and contribution, improved organizational clarity and alignment amongst teams and the creation of common organizational values and culture.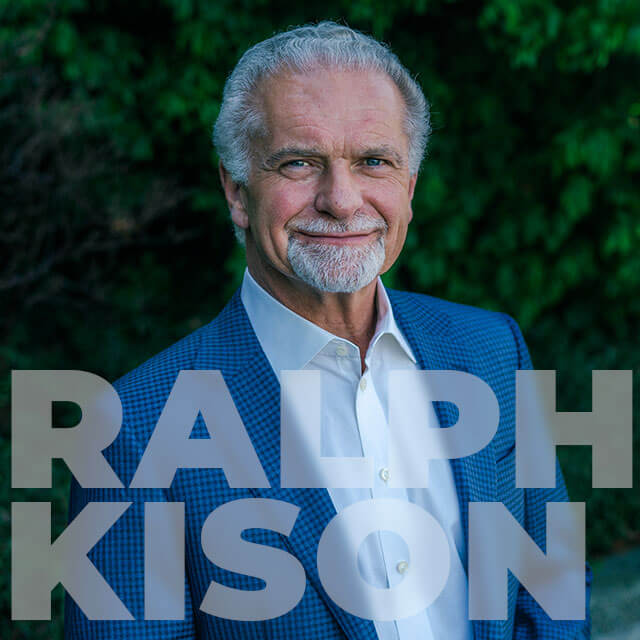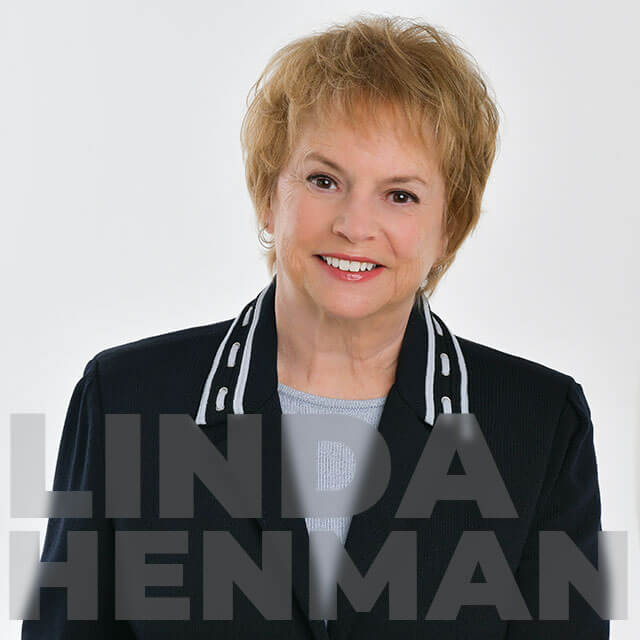 LINDA HENMAN
How to Write Proposals That are Accepted Every Time
In my more than ten years as a Master Mentor and forty years in business, I have learned that the ability to write a good proposal separates consultants who make money fast from those who end up leaving the profession. If you want to start with success or take your existing business to a new level of success, learn Alan's Weiss's fail-proof approach to proposal writing
As a result of this session, you will be able to:
Identify the economic buyer, build the requisite relationship, and add articulate you value
Write the nine critical elements of the proposal
Stipulate the outcomes of the project, the objectives, measures, and values, so that everyone agrees about what success looks like, how it will be measured, and what it's worth to the organization.
Present options for achieving the objectives.
Establish accountabilities for you and the client, to set the intended start and stop dates, and to detail the terms of payment.
Establish boundaries to avoid "scope creep"
Ensure you have conceptual agreement before writing the proposal.
Write a proposal that will be accepted.
About Linda Henman
Dr. Linda Henman, known as the Decision Catalyst®, is the founder of Henman Performance Group, a leadership consulting firm. Linda helps C-suite leaders make decisions that they must get right and can't afford to get wrong. In fact, in more than 35 years, none of her projects has failed. Some of her clients include leaders in organizations like Avon, Emerson, Estee Lauder, Kraft, and Tyson.
Linda first studied decision-making while working on her PhD in 1994. She conducted long-term original research on 138 American POWs (including John McCain) who had survived five or more years of brutal imprisonment. The study, under the direction of the U. S. Navy, uncovered the pivotal decisions the POWs made to stay resilient—decisions about their beliefs, identity, and life's purpose. These research findings have guided Linda's work with executives ever since.
Today, Linda works predominately with those in the c-suite to help them make decisions on issues like business growth, CEO selection, mergers & acquisitions, and succession planning. (In fact, Linda was one of eight succession planning experts who worked with John Tyson after his company's acquisition of International Beef Products—one of the most successful acquisitions of the 21st Century.)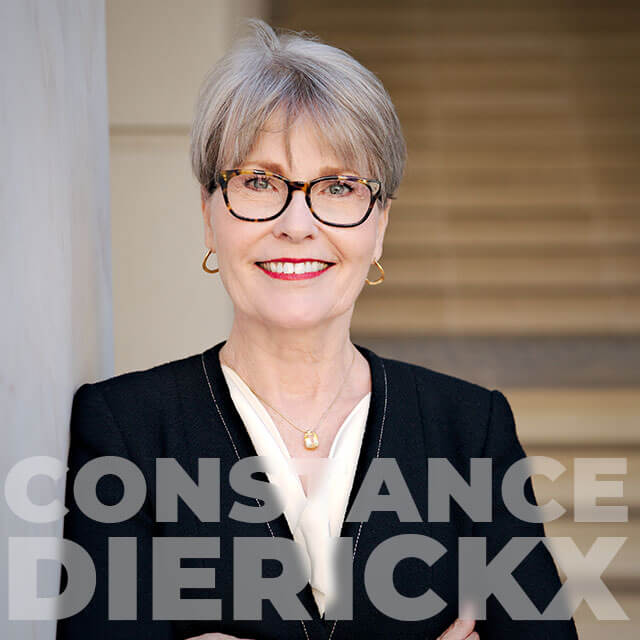 CONSTANCE DIERICKX
How To Lower Your Labor Intensity and Increase Your Fees
Too many consultants are stuck in the mindset that their value is tied to how much time they spend with clients, how many reports they write, and how packed their calendar is. The irony is the more you think like a contractor, the more more others will see you that way instead of a high-value, irreplaceable advisor.
You will learn how to refocus your clients on what matters. You will be able to escape the mental traps of methodology, activity and talking to non-buyers. You will understand how to elevate your work and reputation so that you stand so far from the crowd your clients don't just think of you first, they only think of you.
About Constance Dierickx
Expert in helping leaders make the right decision when the stakes are high.
Constance Dierickx, PhD, The Decision Doctor®, advises boards and senior executives in three scenarios:
In a crisis
In high stakes when leadership can reduce risk
In times of great success when leaders need to take action to prevent complacency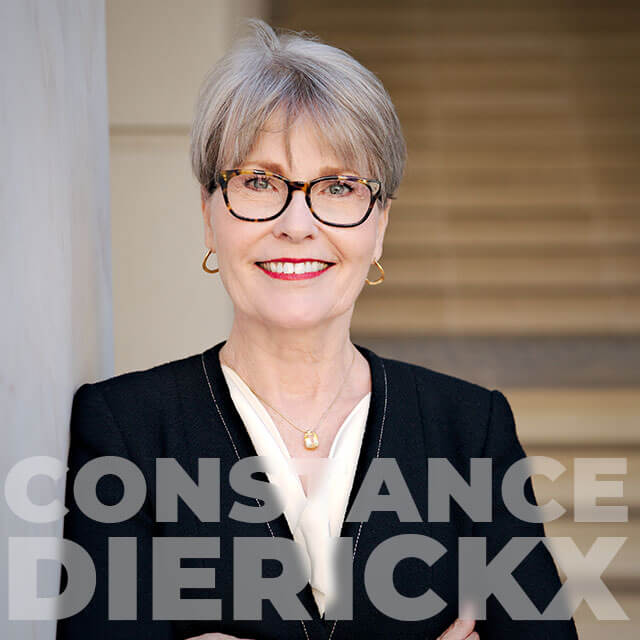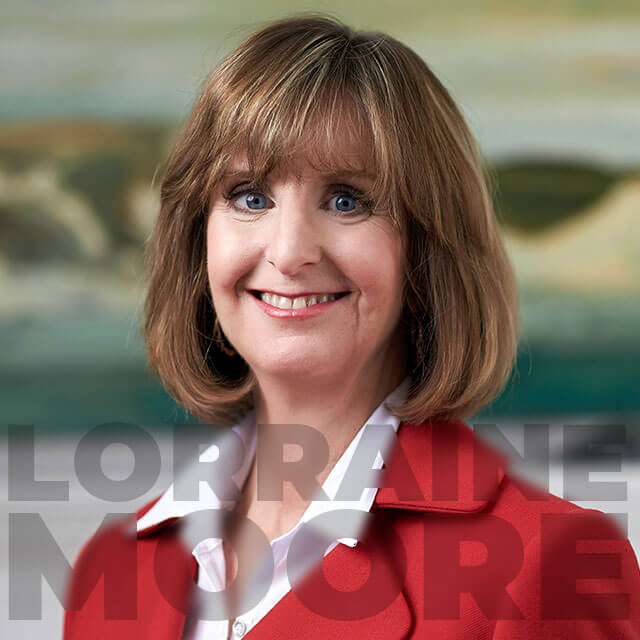 LORRAINE MOORE
From Striving to Thriving
What differentiates my clients and colleagues who are thriving from those who are still, largely striving? Those who are thriving demonstrate a higher level of confidence in their expertise, in their ability to generate sufficient revenue and in their unique value proposition. They demonstrate less apprehension, less anxiety and are deliberate in the work they pursue and the work they accept.
Those who are thriving are able to walk out of their office at 2 pm on a sunny afternoon to enjoy a walk, a visit with friends or a hobby – in a relaxed state of mind. They are not foregoing or delaying pleasure-filled pursuits out of anxiety over the need to send just a few more emails or out of worry that they have not achieved enough that day or week. For a long time, I was striving, striving, striving. It is much more joyful to be thriving.
About Lorraine Moore
Lorraine consults, speaks, and writes on a variety of business and life issues. Based in Calgary, Canada, Lorraine engages with organizations and audiences across North America. Her clients are CEOs of mid-cap firms, corporate executives of Fortune 500 companies and their leadership teams. Lorraine's clients encompass Energy, Oil and Gas, Life Sciences, Professional Services, Banking, Insurance and more.
Former VP, Corporate Transformation, Talisman Energy says "Lorraine is a superb strategic advisor who brings innovative ideas to address complex business challenges. She is…a thought leader with exceptional integrity and strong personal values. Her expertise and experience in strategy, execution, and leadership development are invaluable."
Lorraine's expertise and talents create unprecedented outcomes for organizations and individuals. Inducted into the global Million Dollar Consulting Hall of Fame® her seminal work in inspired leadership delivers game changing outcomes. A thought leader in strategic speed, innovation and executive performance, Lorraine is sought out to contribute to the transformation of companies and individuals. Her books include Feet to the Fire: How to Exemplify and Create the Accountability that Creates Great Companies, and 360 Degree CEO: Generating Profits While Leading and Living with Passion and Principles, Lorraine's clients benefit from her experience as a corporate executive. Other original work includes Six Hour Strategy© and Leadership Athleticism© which have struck a major chord with executive performance across North America.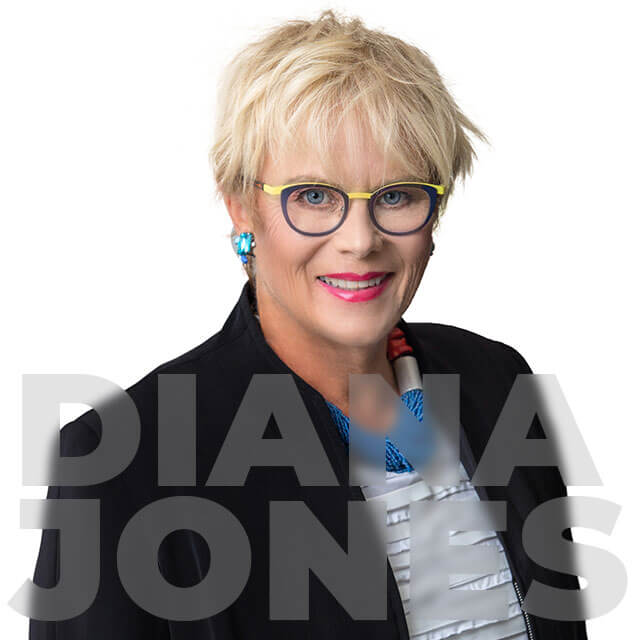 DIANA JONES
5 Moves that dramatically impact business performance
In today's world it is the moves we make, consciously or unconsciously, that have the deepest impact on how we are perceived by others. How we are perceived by others impacts our ability to close a deal. Have you every interacted with a client and realized there is a chasm between you. You take a step forward, and they take a step back? If you want to know how to create closeness and distance rapidly with clients and peers then this session is for you. You will learn the range of business moves that ensure clients are comfortable in your presence which leads to better outcomes.
These are the moves that:
Create trust
Make or break the buying decision
Enable psychological shifts for peer relationships with clients
Create emotional closeness and distance at critical moments and
Generate fresh perspectives when everyone has battened down the hatches.
About Diana Jones
Diana Jones is a leadership advisor, executive coach and author. As one of the worlds few sociometrists she understands relationships and behaviour change and the centrality of movement and distance in business development and change. Government agencies and senior leaders call on Diana for her insights and expertise when they want to reposition themselves, rapidly reconnect teams after restructures, transform organisation cultures and dramatically increase their influence and impact with staff and stakeholders – all with a focus on delivering results. Her book Leadership Material: how personal experience shapes executive presence is available in print, electronically, and audio.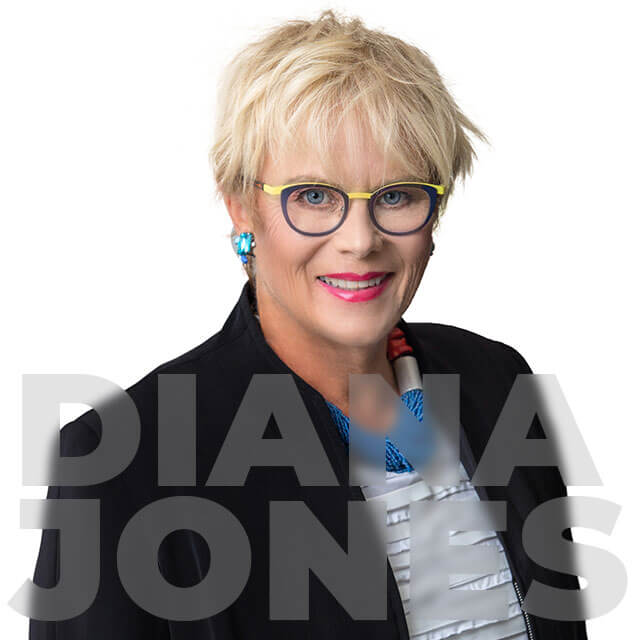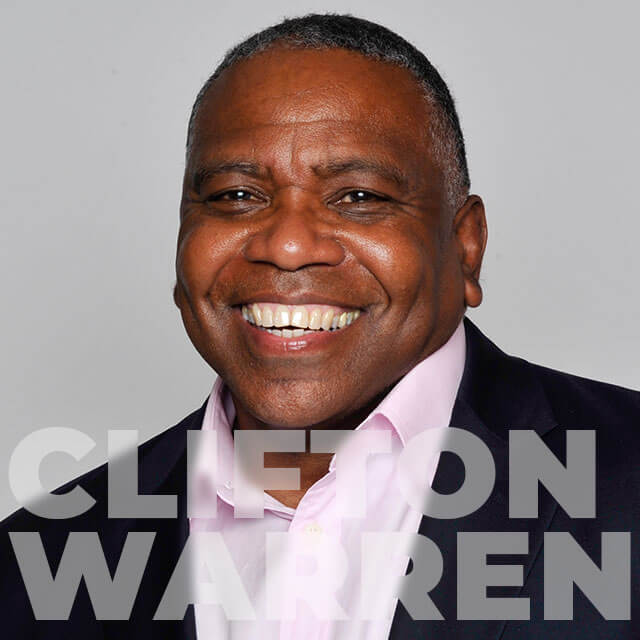 CLIFTON WARREN
Client Centred Marketing
A consulting career doesn't have a neutral gear. Consultants need to stay on top of their game to prevent their skills and business sense from going stale.
Clifton Warren will share his techniques for staying sharp to enabling him to better, sense, service, sell and satisfy the needs and expectations of clients.
About Clifton Warren
As a leader in a financial services business, you know what it means to juggle multiple priorities.
Besides delivering great results for your clients, you also have to:
Set the vision and purpose for your business
Create a culture of accountability
Acquire and retain ideal clients
Develop sales plans
Oversee a sales pipeline
Recruit new talent
Provide coaching and mentoring
Keep an eye on key relationships
Manage financial and administrative activities
My goal and the purpose of my business is to offer resources and services to help leaders and professionals manage these priorities and build a thriving business.
Register
Your fee includes lunches on the full days of the convention, refreshment breaks, handouts, and a cocktail reception with an open bar and hors d'oeuvres.
Fees
The fee at the moment is $1,600 for others, and $1,175 for Australians and New Zealanders.