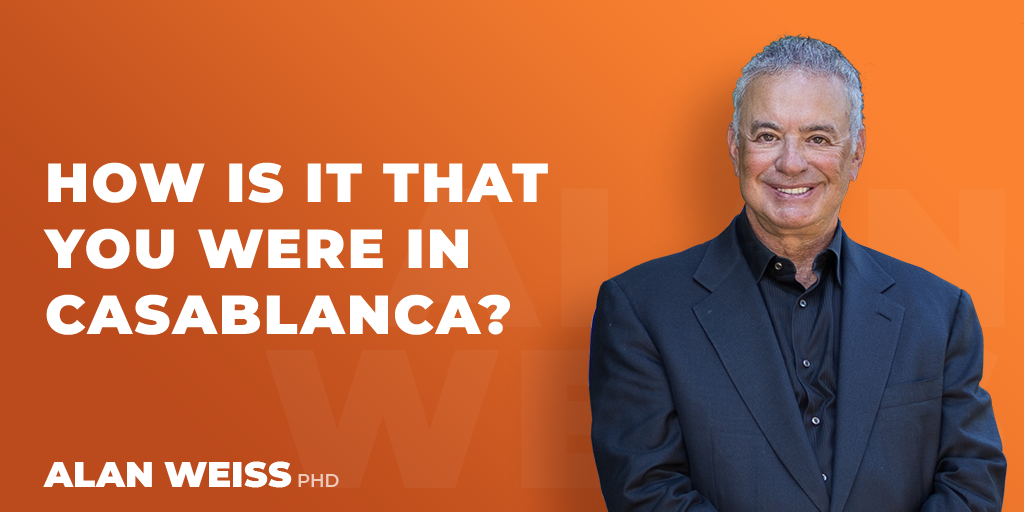 How Is It that You Were in Casablanca?
I get a kick out of people boasting on social media about the places they've been as if they just chose to be there when, in fact, they are there because I'm hosting an event and I invited them! Or they post photos of a great restaurant where I've taken them for dinner and picked up the bill!
I'm building an entertainment charge into my fee!