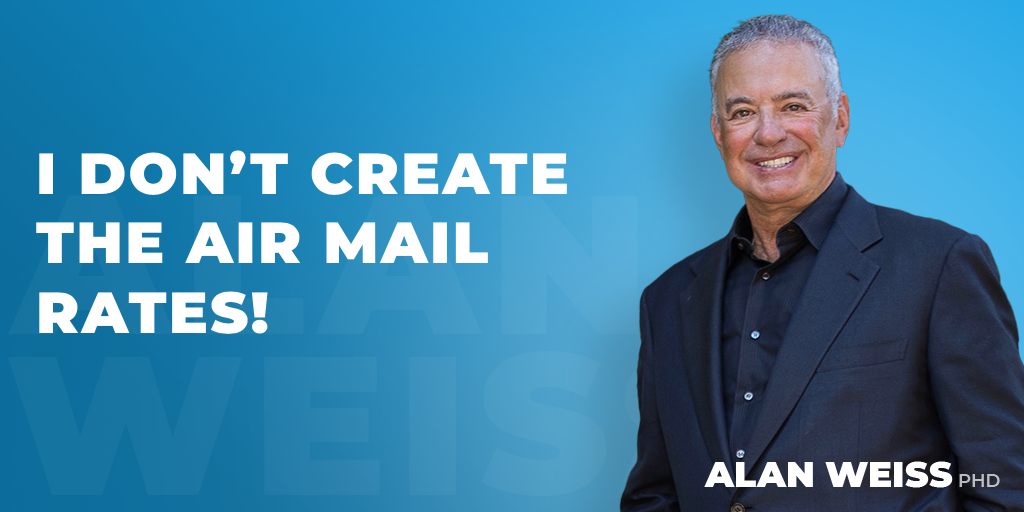 I Don't Create the Air Mail Rates!
We have to charge actual US air mail shipping rates when people from other countries order books. Those rates can be $35-$50. We notify people in advance, and about half decline, and I recommend them to Amazon where possible.
It's interesting to me that people who feel they can't afford (or chose not) to spend an added $30 for a book that could dramatically improve their business decline to obtain it. That is a poverty mentality, because they're certainly spending $30 on other discretionary purchases, I'd think.
I'm not in the book-selling business, we provide them here as a service, and Amazon has better discounts. However, I am in the people business, and the reasons for success or failure are really not hard to discern.
Self-development shouldn't be subject to air mail rates!