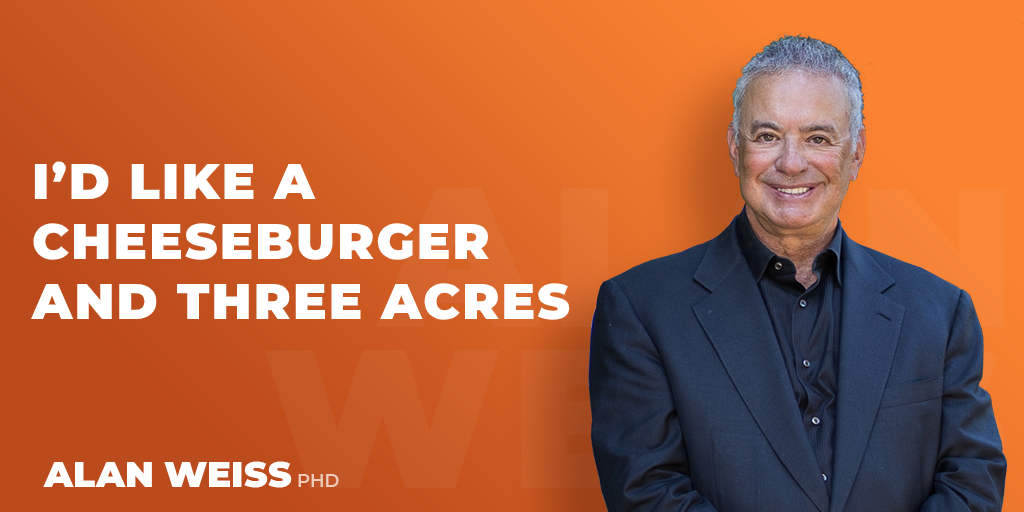 I'd Like A Cheeseburger and Three Acres
My lawn/landscaping crew is now removing the last of the leaves on the ground ejected by a hundred deciduous trees ringing the yard. In the summer, they cut the grass. In the fall, they remove leaves. In the winter, they plow. That's because they're not in the grass cutting business, they're in the landscape maintenance business.
Dyson isn't in the vacuum cleaner business, they're in the air movement business (with hand dryers, hair dryers, and so forth).
"International Business Machine," the erstwhile IBM, wasn't in the punch card business, or they would have been out of business. They were in the information transfer business, and today most of their profits come from consulting.
I can make a case that MacDonald's isn't in the burger business, but in the real estate business.
The key to longevity and business success is understanding the true ramifications of your value.
Are you laying bricks, or building cathedrals….or bringing people closer to God?
What business are YOU in?