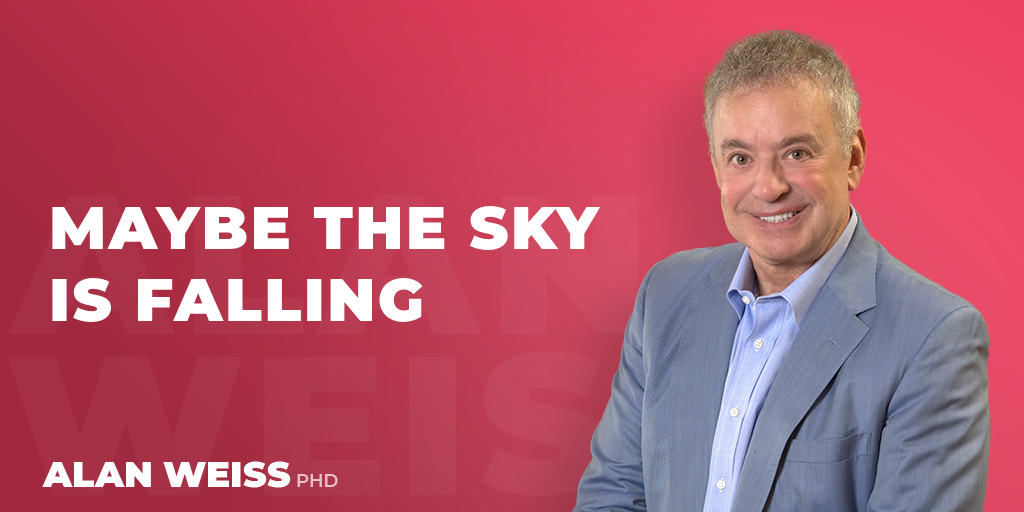 Maybe the Sky IS Falling
There was a time when we were introduced to people, shook hands, stated that it's a pleasure meeting them, and set up a future time to speak. We used civil language and debated respectfully when necessary.
Today, we "react" to a posting, seek "likes," and want to be "followed." We resort to horrid condemnations of people who don't agree with us and routinely use profanity as adjectives in even casual posting.
No difference, right?