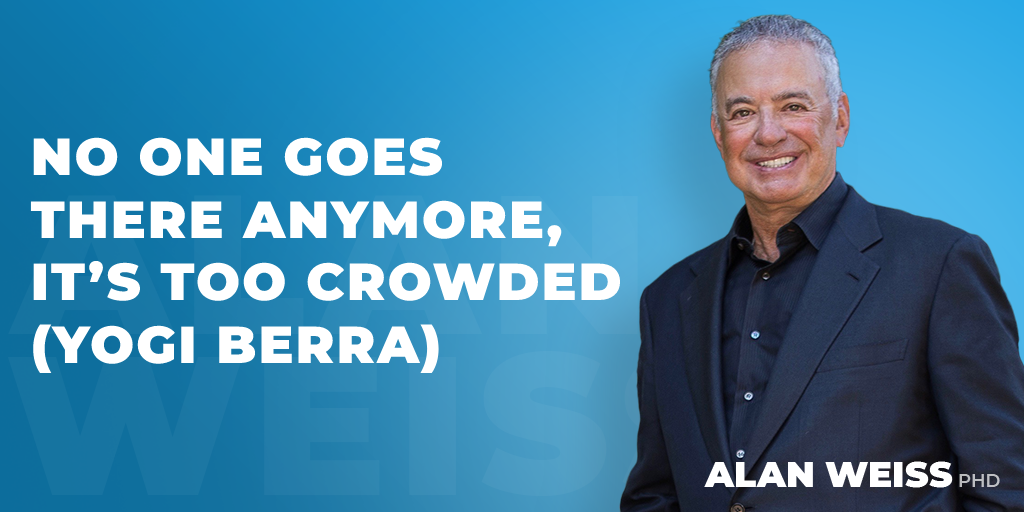 No One Goes There Anymore, It's Too Crowded (Yogi Berra)
The headlines are indicating that "people are spending the same way they did in 2019." Airlines are packed. Consumer goods are in great demand. Despite the "great resignation" it's tough to find enough staff for operations. International travel is returning to past levels. The hospitality and health industries are growing, as are most professional services. Auto sales, including for used (don't you live "pre-owned"?!) vehicles are skyrocketing.
And you're telling me that it's tough to find clients for your consulting work? Then you just don't have much creativity or energy.
As is said in paraphrasing a breakup, "It's not them, it's you."