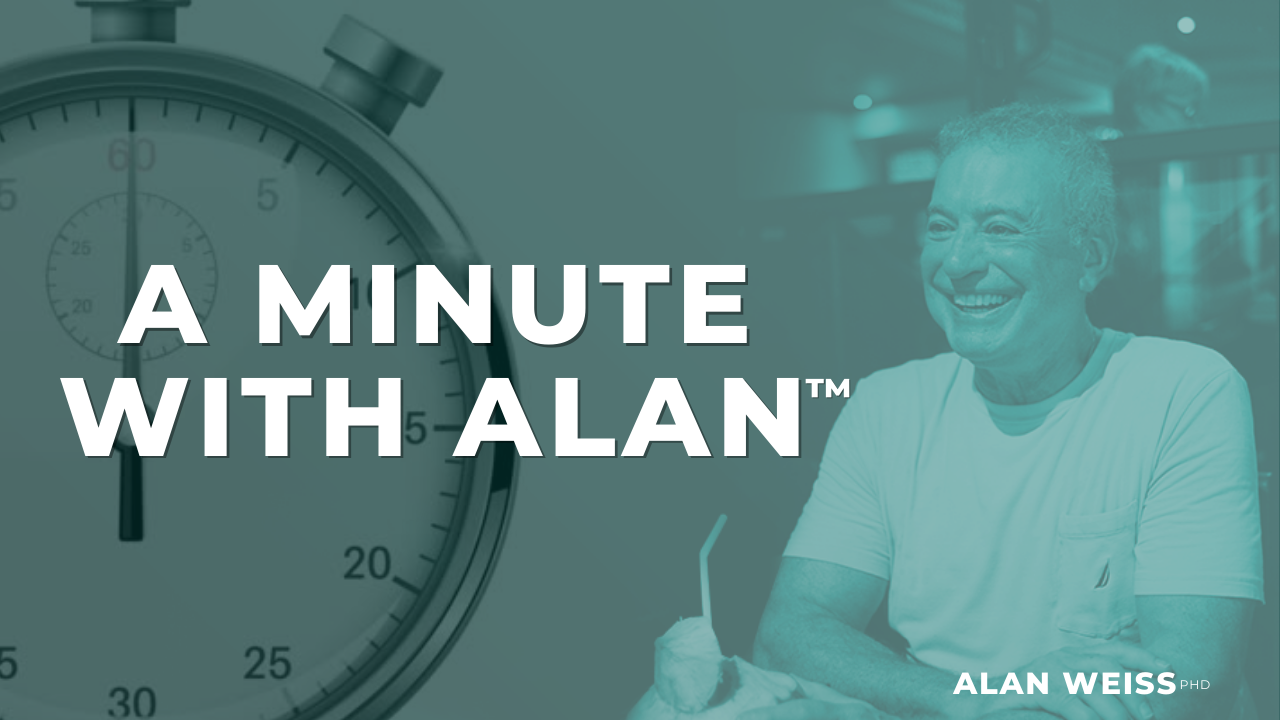 May 27th, 2022 Some people are slaves to fashion. Fortunately, I am not. https://youtu.be/12xIgkvD_W8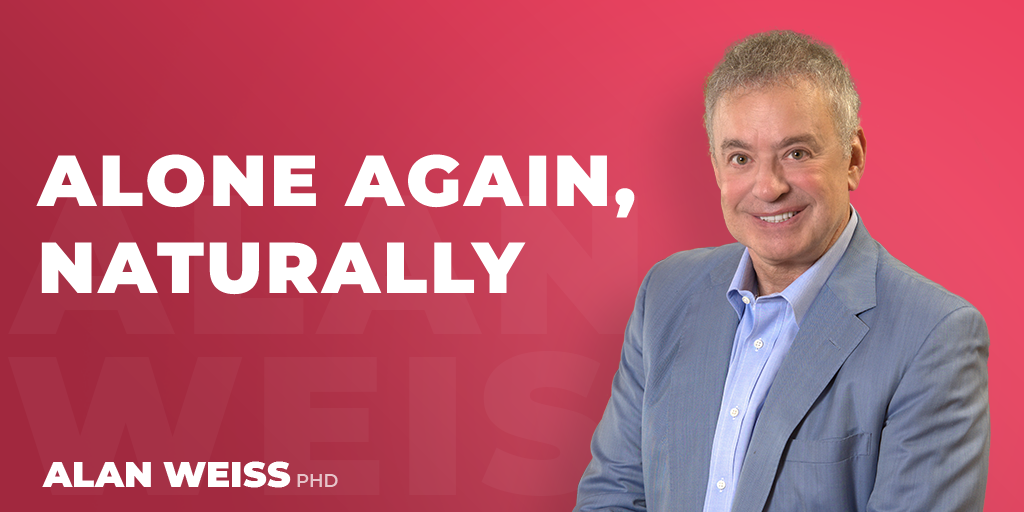 Someone I know asks if we can have a discussion, and I know that he wants to get some help from me for his business. But that's okay, I agree to a Zoom call in my email reply. Next thing I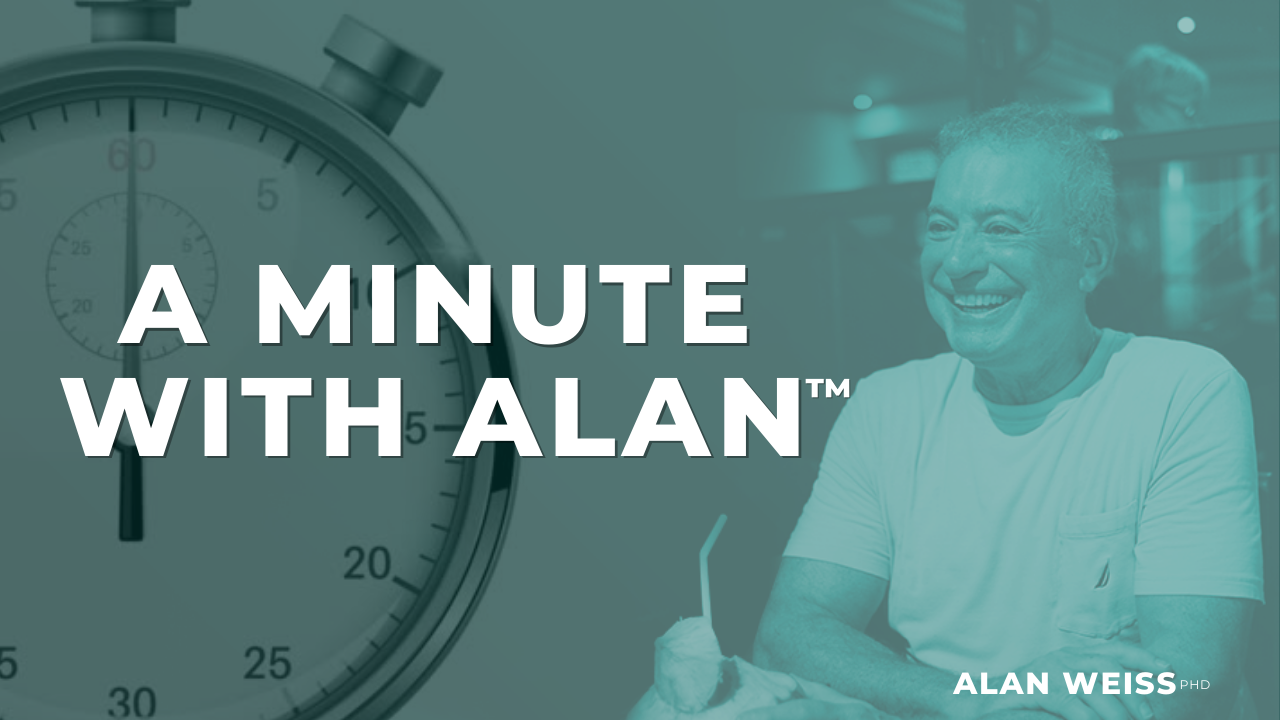 May 26th, 2022 When people walked by, no one looked at him, it was like he was invisible. https://youtu.be/sp71NF-ZzGI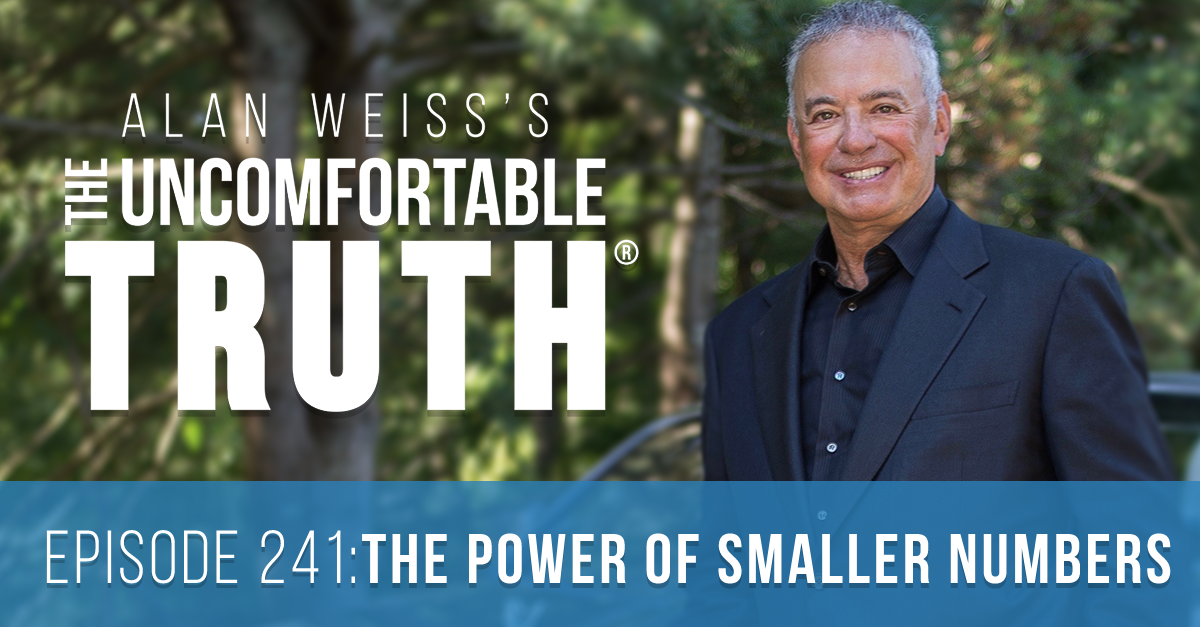 Tune in to the latest episode of Alan Weiss's The Uncomfortable Truth® - Episode 241 - The Power Of Smaller Numbers Listen to this episode on your favorite podcast platform: Alan Weiss's The Uncomfortable Truth® · Episode 241 - The Power Of Smaller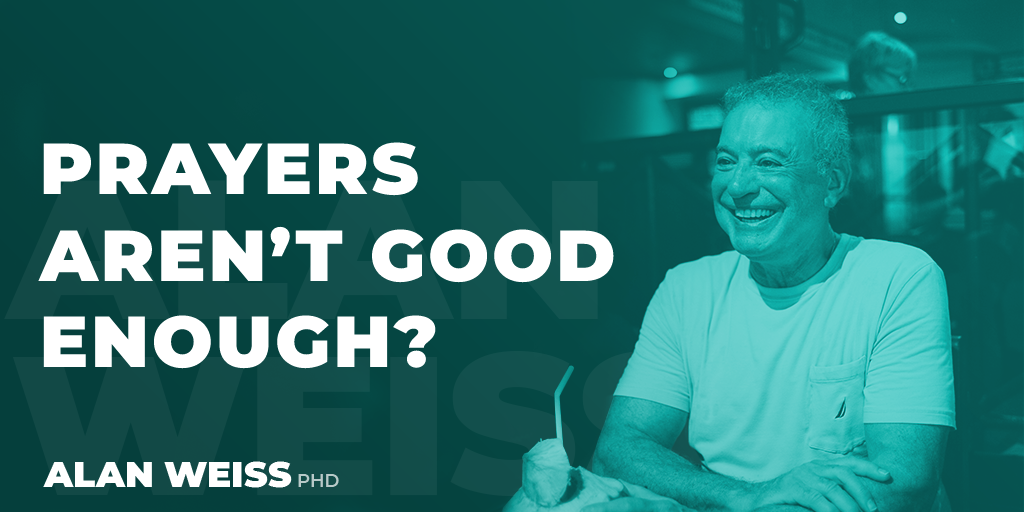 We have reached the point where people who are legitimately outraged at school shootings, the war crimes in Ukraine, and other calamities are now judgmental about others' chosen means of support or sympathy. Apparently, for many, saying a prayer is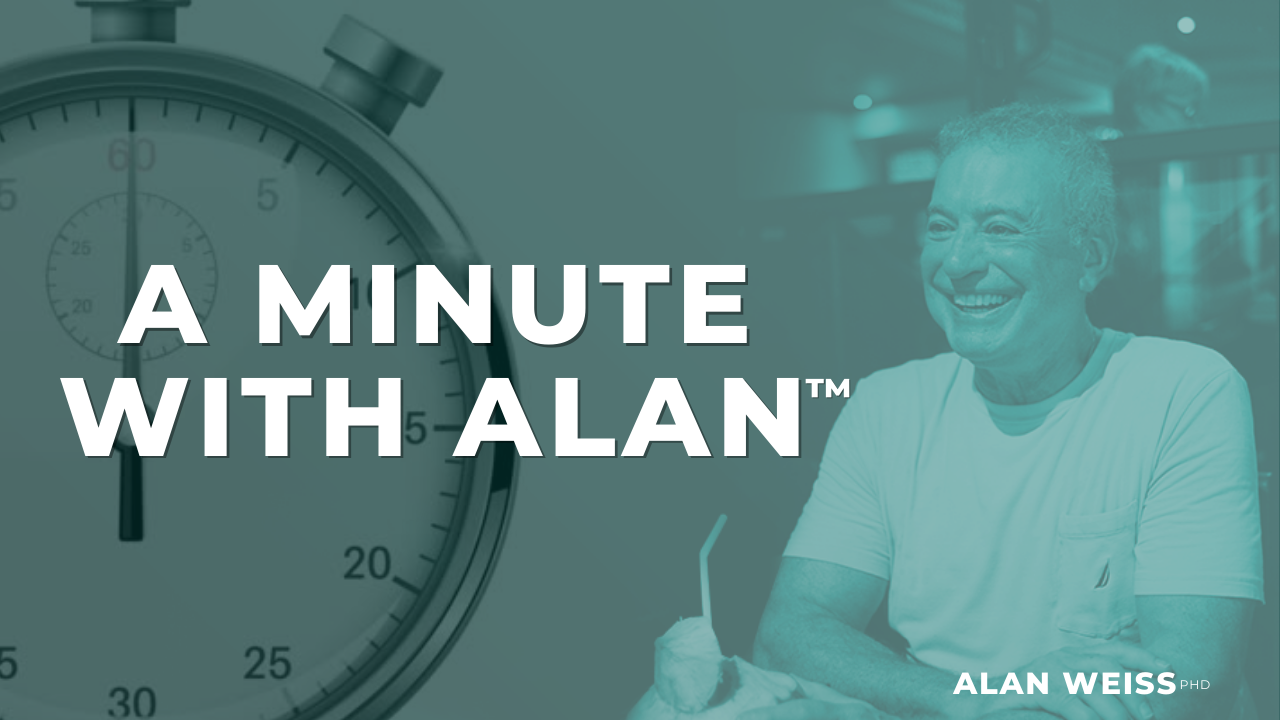 May 25th, 2022 I'm going to tell you why JetBlue is so good.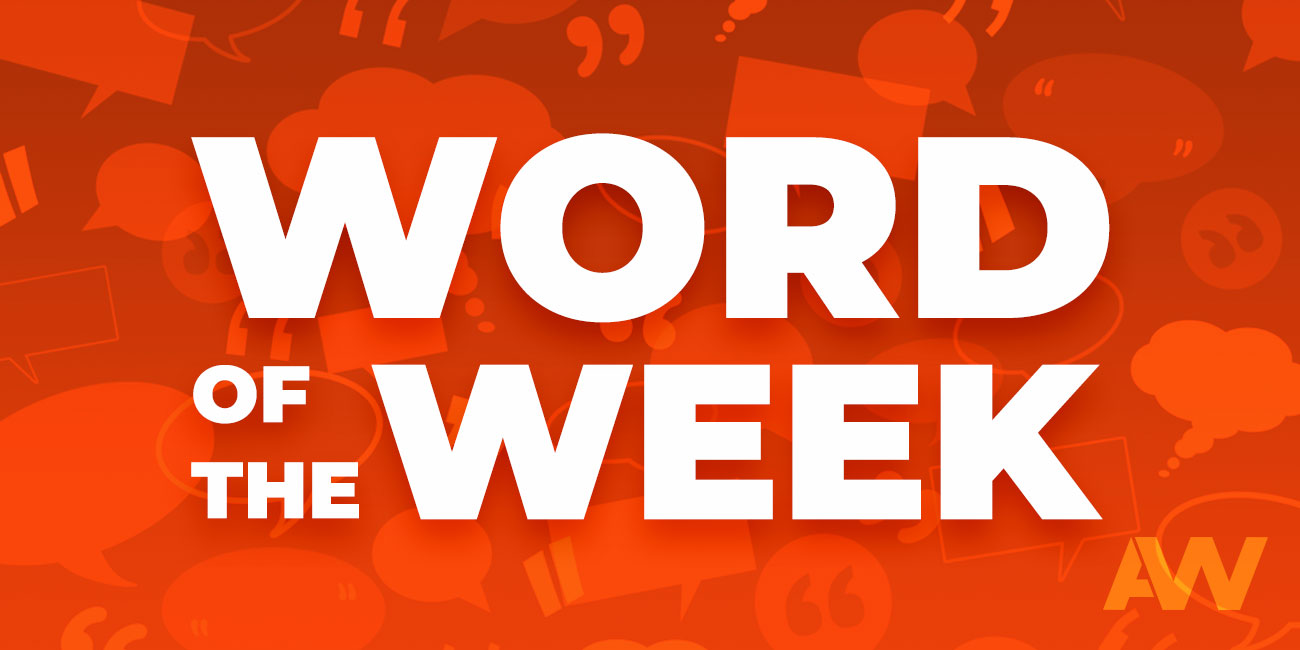 Lucubration: Laborious, late work or study. "He wondered whether the PhD was worth the lucubration of the last two years."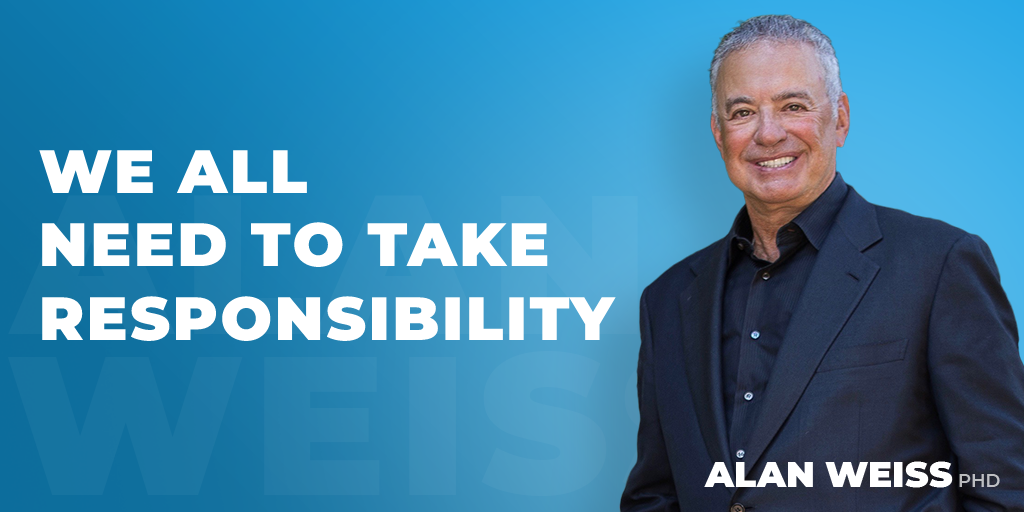 A moment of prayer, reflection, and introspection today over the tragedy and horror in that Texas community.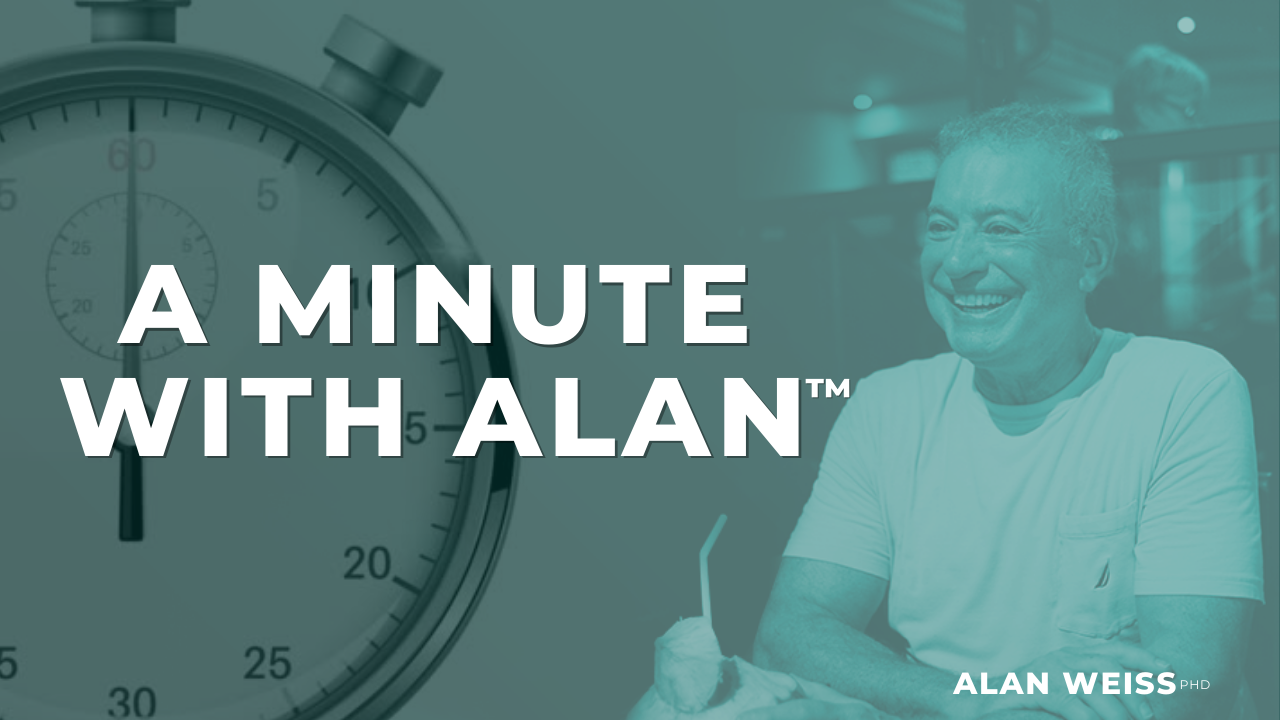 May 24th, 2022 Some people read their unsubscribes and start crying in the morning.