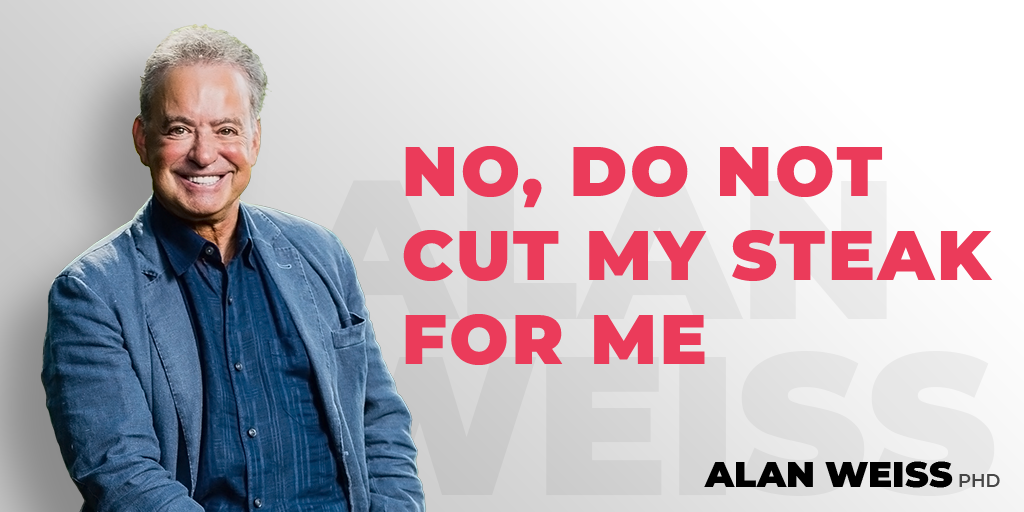 No, Do Not Cut My Steak for Me
Amex has a service whereby a representative greets you at the jetway, escorts you to baggage claim, helps with the bags, and has the limo meet you at the curb.
This particular woman would not stop talking, kept giving us advice, told me not to sit on the carousel edge before it started because I should be "tossed in the air," and then summoned the wrong vehicle outside. Even my amiable, loquacious, highly charming wife was exhausted by her. (I wound up telling the woman that I have nearly 4 million air miles and I've never been hurt by a baggage carousel.)
I think they have some work to do with their hiring, although my mother would have been proud.