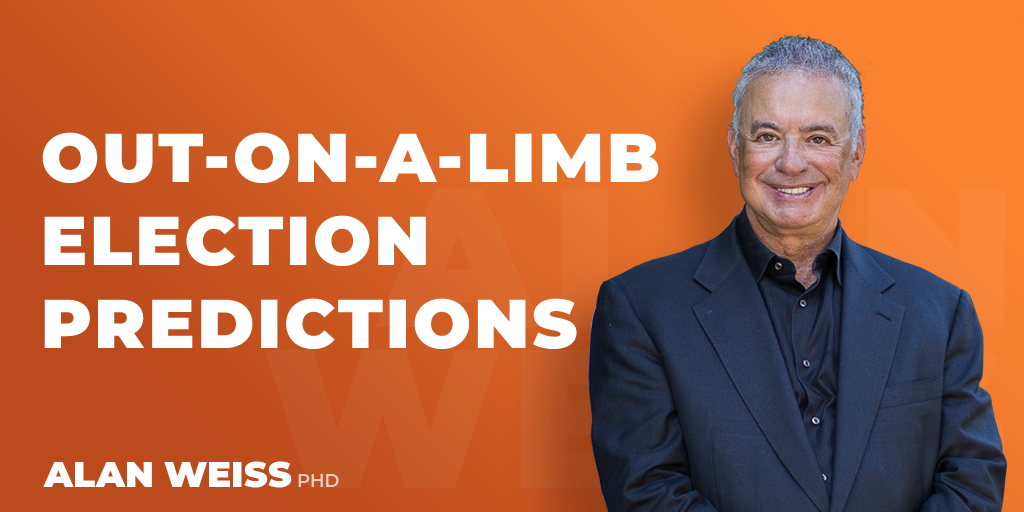 Out-On-A-Limb Election Predictions
Here are some election predictions:
• On Wednesday morning, people will get on with their lives, working, commuting, volunteering, and so forth. There will be no tectonic change in the landscape, no matter who wins what.
• The supporters of the winners will say, "I told you so" to the opponents, and the losers will say, "How can people be so stupid" to the winners. Very few people will truly congratulate opponents who won, or their supporters.
• If there is a massive shift or predominant party victorious, the losing party will not take the time to analyze its own weaknesses and poor appeal to the voters, but will blame anyone and anything else.
• I have told even those people I support consistently, that if their party continues to treat me like an ATM machine, sharing my name with all of their candidates even from out of state, that I will cease to contribute anything in the future. And I guarantee that this prediction will come true in that case.