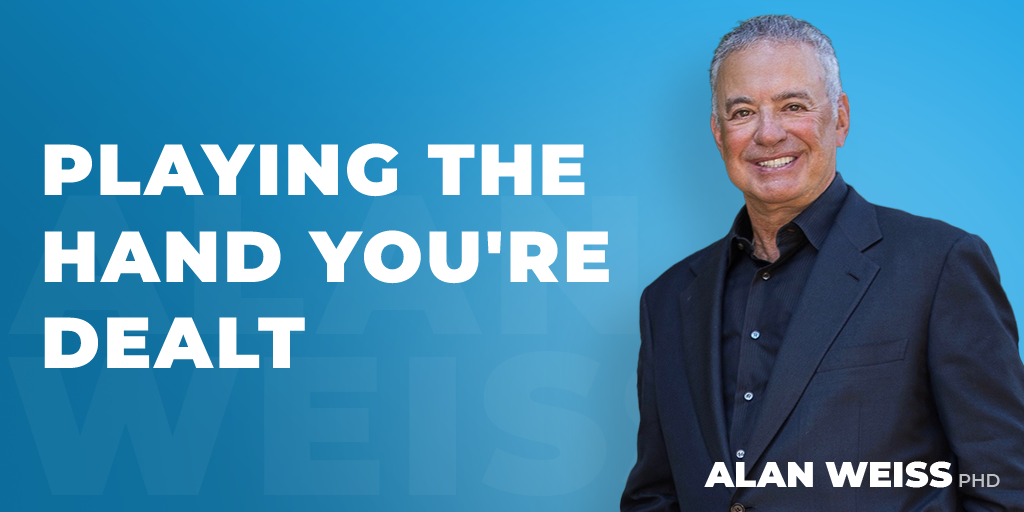 Playing the Hand You're Dealt
One day, some time ago, my return trip on British Air from London was being delayed. I wandered over to an agent and asked if I could get on the earlier Concorde. She said, "Sure, and since you're in first class and your flight is delayed, I'll just switch you over and won't charge you the additional fare." And so it was that I flew my only time on that great plane, seeing the curvature of the earth and returning home in about three hours.
You play the hand you're dealt, or you don't belong in the game.
People are really excellent at complaining, about the weather, the sports results, the boss, the employees, the service, the fates, their health, their family, the neighbors. It's a national pastime and it's sometimes fun and sometimes fanatical.
The people I've known and respect as successful are those who simple acknowledge a situation and figure out how to improve it. It's not that difficult. It is, however, more work than merely sitting there and complaining.
"Lord, who made the lion and the lambYou decreed I should be what I amWould it spoil some vast eternal planIf I were a wealthy man?"
From "If I Were A Rich Man,"
Songwriters: Sheldon Harnick / Lewis Bock Jerrold, "Fiddler on the Roof"